The 3 Best Marketing Moments of April 2021
•
May 6th 2021
•
5 minute read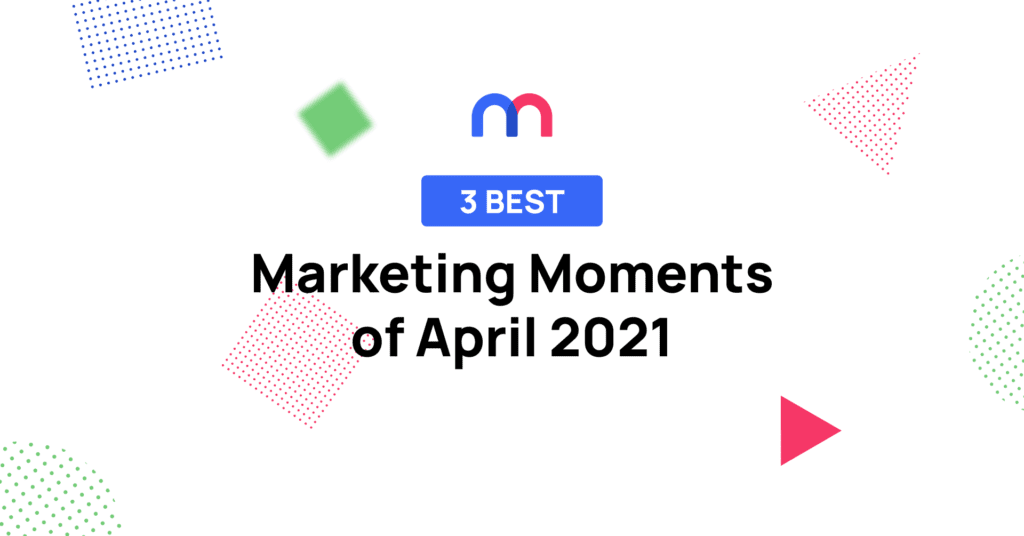 It's that time of the month again when we share our favorite marketing moments of April from brands all over the world. With the notorious pranking month behind us, some of these stories April's stories have a bit of a funny twist. This reinforces the idea that humor is still a strong selling point used in advertising.
1. Chipotle giving away $100K in bitcoin for National Burrito Day
Chipotle celebrated National Burrito Day on April 1 by giving away $100,000 in free burritos and $100,000 worth of Bitcoin. The restaurant challenged its US customers to guess the correct passcode on its 'Burritos or Bitcoin' interactive game. As a reward, you could unlock the prizes.
They announced the campaign in a press release. The company quickly confirmed that this campaign is not an April Fool's Joke! Unlike many other announcements made on the date.
They spaced out the gifts by giving $25,000 of Bitcoin to three customers as a grand prize, $500 in the cryptocurrency to 50 winners, and free burritos to 10,000 entrants. After registering, each player got 10 chances to crack the code for a chance to win. Players who didn't guess the passcode received special offers from Chipotle.
What made this even more interesting was the backstory. For this game, Chipotle partnered with Stefan Thomas, Founder and CEO of Coil, in a playful ode to Thomas's experience losing the login to his hard drive that stored $387 million in Bitcoin. The intention behind the game was to encourage fans to carry out a pretend rescue mission by cracking the code on its digital wallet.
The growth of Bitcoin's price and the popularity of burritos made this program a success. People who did not participate still spread the word. This helped Chipotle get more publicity than they would normally by spending $200K on traditional marketing.
2. KFC stealing other brands' slogans
Following a similar theme as the previous story, another one of the best marketing moments of April features a different fast-food chain that decided to go for a more humorous approach with their marketing.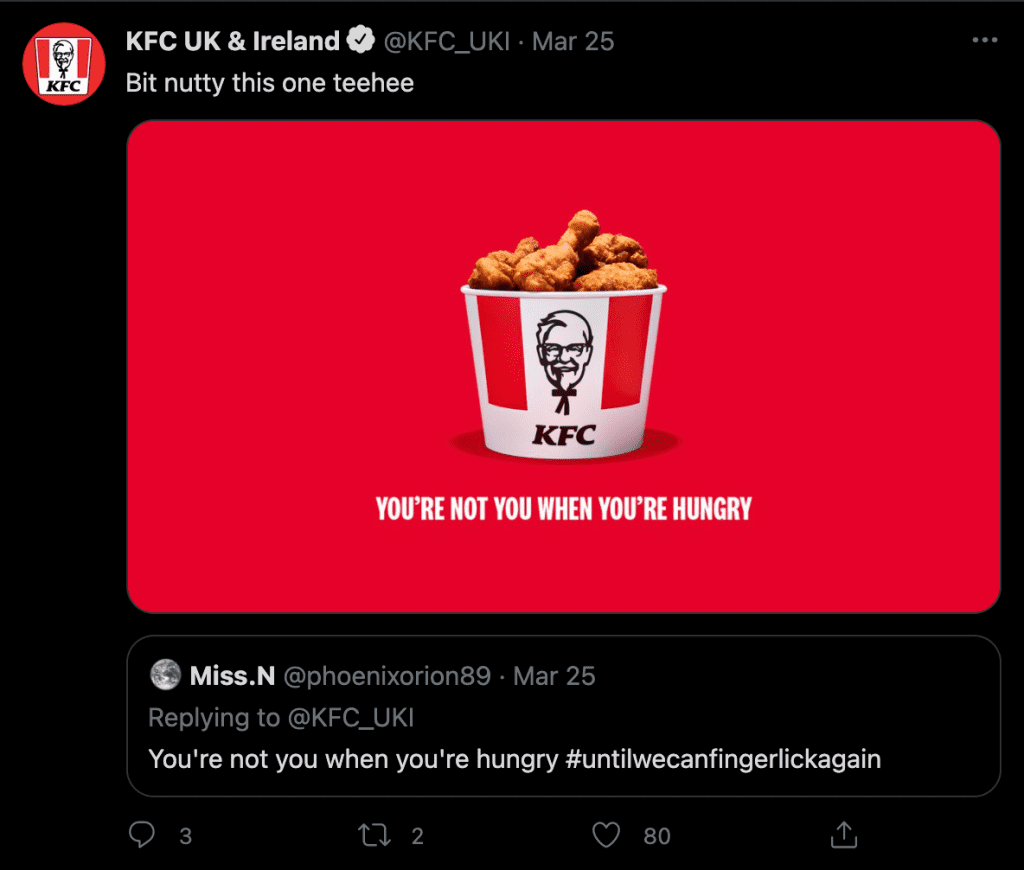 The April Fool's Day campaign was coordinated by Mother, showcasing KFC embracing iconic taglines from other brands. The slogans come as a funny replacement for their 64-year-old It's Finger Lickin' Good slogan. Considered to be inappropriate and unhygienic in the context of the pandemic, the tagline was put on hiatus in 2020.
Inspired by the replies under their tweet, the chosen slogans included Nike's "Just Do It"; Snickers' "You're Not You When You're Hungry"; Tesco' "Every Little Helps"; Johnson's Baby Shampoo' "No More Tears"; Marmite' "You Either Love It Or Hate It"; Ronseal' "Does Exactly What It Says on the Tin," and even the iconic rival McDonald's "I'm Lovin' It". Red Bull's "Gives You Wings," seemed almost too perfect.
The concept used was simple. They added the different slogans on their iconic design template featuring their bucket of fried chicken, a red background, and a white font.
The campaign was spotted on billboards, posters and on social media for two days. In regards to the legality of it, KFC UK's marketing director Jack Hinchliffe said: "We hope the brand managers don't mind if we try on their slogan for the next 48 hours – we promise we'll give it back".
3. A scannable QR code formed in the sky
The future of advertising is here! The video streaming app Bilbili went viral all over the Internet a few weeks ago for their huge advertisement above Shanghai — a scannable QR code formed by drones.
The mysterious code appeared seemingly out of thin air on April 17. It was created using 1,500 computer-controlled drones as part of a two-minute light show designed to celebrate the anniversary of a role-playing video game. The QR code, when scanned, leads to a download page for the game.
The ad created very diverse reactions. Some people were concerned that this dystopian ad caused light pollution and it will inspire other companies to normalise this trend.
On the other side, advertising and marketing professionals thought it was revolutionary! Most people however were in the middle. They didn't know what to make of it because 'it looked both cool and creepy at the same time.'
While some may argue that dynamic QR codes are outdated, others pointed out that they might be too advanced for the general public. It's too self-confident of the campaign to assume people will scan the code. However, gaming analyst Daniel Ahmad explained that "the reason something like this works in China is that QR codes are everywhere."
On thing is for sure: this campaign's popularity worldwise surely cannot be denied.
Honorable mention: H&M and Maisie Williams Partner on Animal Crossing to Promote Sustainability.
What were your favorite marketing moments of April?
Visualize your design Use a product mockup to showcase your design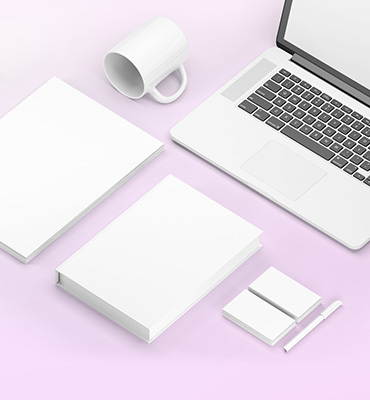 Create your design Use our templates to create delightful designs for any medium