Now Is The Best Time to Invest in Mediamodifier
•
July 11th 2022
•
3 minute read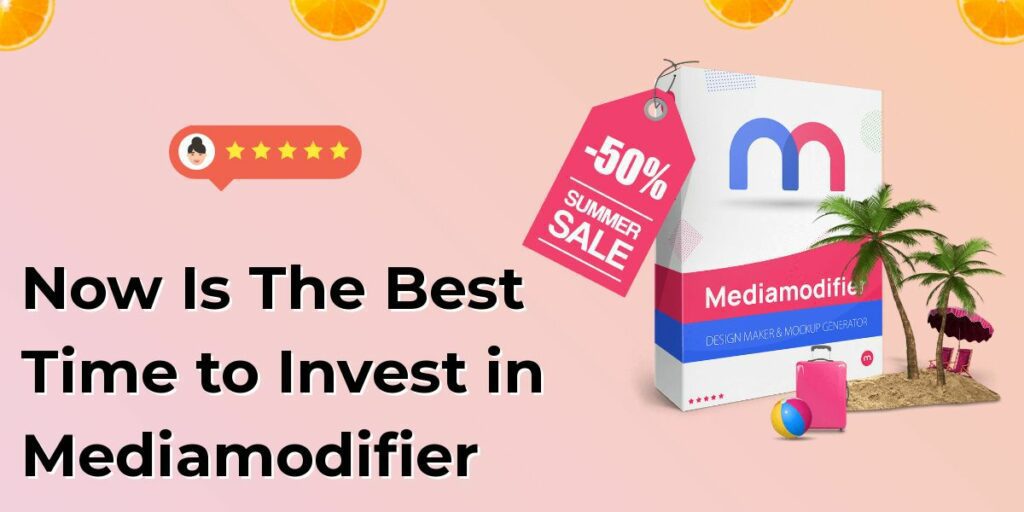 The Mediamodifier summer sale is too good to refuse. Read more to learn how to save $100 on your yearly plan.
What is the Mediamodifier summer sale?
Between the raging inflation, the overcrowding of airports, the common operation delays, and more, having a business can be rather discouraging at the moment.
We are aware of the current situation businesses deal with, and we want to extend a helping hand to make your day-to-day marketing a bit easier.
Have you been putting off upgrading your Mediamodifier subscription because of the price? Here's an appealing offer you might like: during our summer sale, you can now save 50% on Mediamodifier PRO annual subscription plans.
Now through August 1st, save $100 on your plan and enjoy unlimited product mockups (PSD sources included), graphic designs, templates, and image effects for just $99 + tax. You will continue to receive the discount annually until your subscription plan is canceled.
Why use Mediamodifier?
Because we will give you the freedom to do it your way.
We are an online graphic design and mockup tool that solves real problems for people and businesses who need a simple way to create marketing visuals. With our subscription, your website or advertising campaign can be enhanced with alluring custom content right in your browser – no software download is needed.
If you are a business owner, marketer, social media manager, student, teacher, or anyone else who needs to create professional visuals fast and without much hassle, we are the product for you. Using our design templates or starting from scratch, you can design personalized social media posts, website banners, logos, business cards, apparel, infographics, and so much more.
Moreover, if you are a product designer, an online shop, or a print-on-demand business, our mockup collection is a very useful tool that will save you a lot of time and automize your processes so that you will have enough time to focus on other parts of your business that matter to you – or to just take some time off for yourself and enjoy the summer.
You can also take it a step further, and invite your whole team to collaborate in a seamless way, or take a look at our other business solutions that will automate your processes (such as API for Mockups, Web to Print Tool, Ad Mockup Generator, Free NFT Maker).
Don't just take our word for it, let our reviews speak for themselves:
What does the Mediamodifier PRO subscription offer?
| | | | |
| --- | --- | --- | --- |
| | Feature | Free | Professional |
| | 100 free templates to get you started | ✔️ | ✔️ |
| | Create and save your designs | ✔️ | ✔️ |
| | 1300+ free fonts | ✔️ | ✔️ |
| | Unsplash & GIPHY integration | ✔️ | ✔️ |
| | Download or embed your designs | ✔️ | ✔️ |
| | Publish to social media | ✔️ | ✔️ |
| | 8000+ professional templates | ❌ | ✔️ |
| | Unlimited downloads | ❌ | ✔️ |
| | Brand assets and color palettes | ❌ | ✔️ |
| | Unlimited file storage | ❌ | ✔️ |
| | Organize your work into projects | ❌ | ✔️ |
Don't forget to act on it before the Mediamodifier sale is over!
Visualize your design Use a product mockup to showcase your design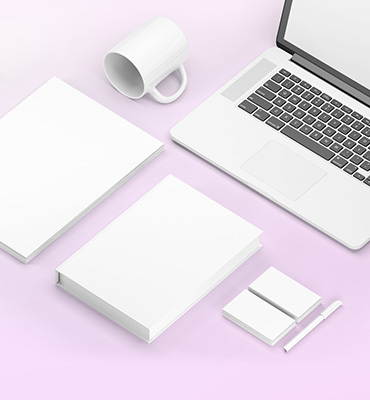 Create your design Use our templates to create delightful designs for any medium