The Ultimate List of Best Online Design Makers
•
September 11th 2019
•
5 minute read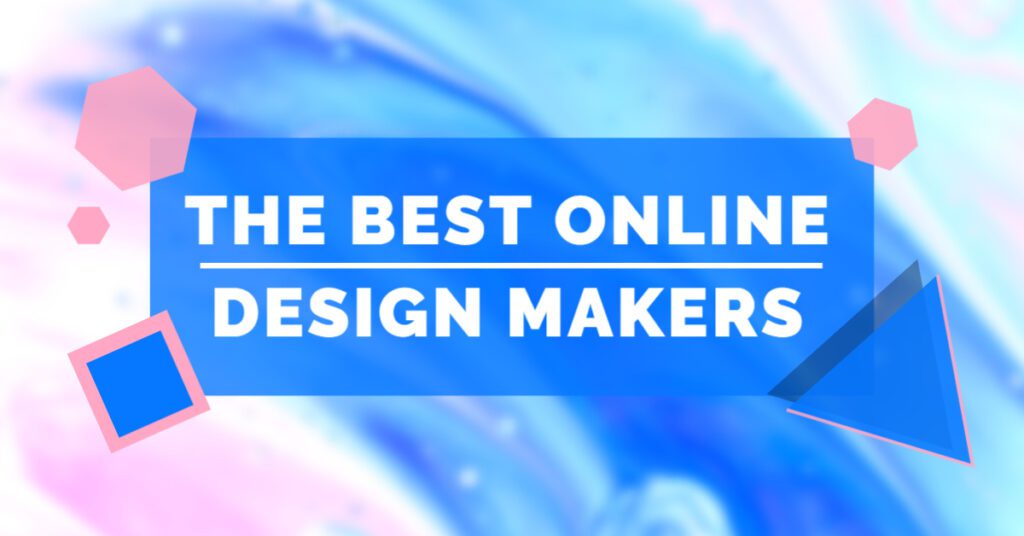 Online Design Makers are huge time-savers compared to simply messing around in Photoshop, and in addition, they are usually packed with hundreds or even thousands of ready-made templates, video content, and publishing options.
All you have to do is enter your details, change colors or move things around a bit and you'll have a piece of professional graphic design in a matter of seconds – for any topic you need!
Let's compare some of the best online design makers out there, so you'll know which one to choose quickly:
Canva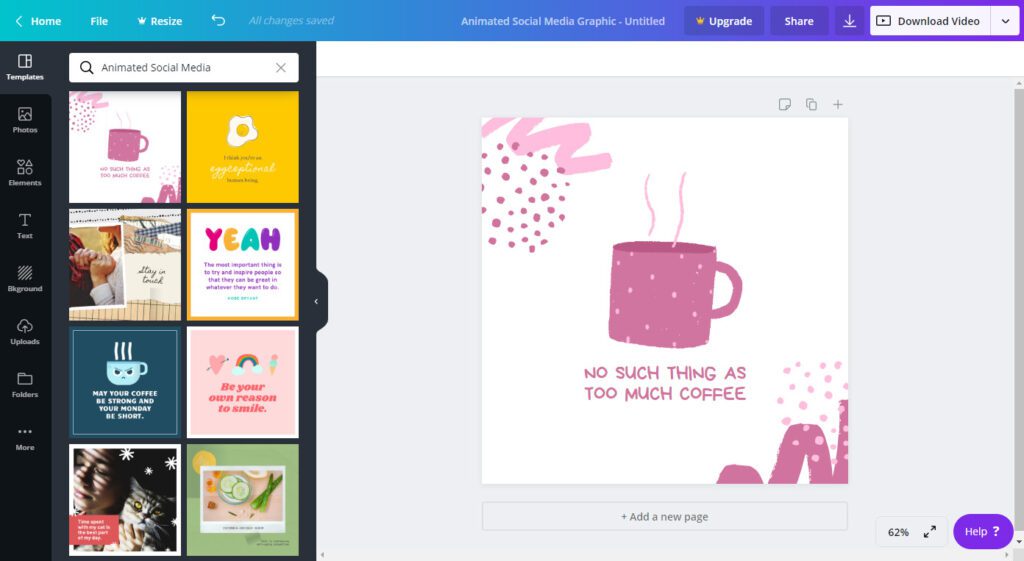 Let's start with probably the world's most famous online design editor. Canva has a great layout and amazing export options – choose between image, video, and presentation format, or even get your design printed and delivered to your doorstep. Canva is also very affordable if you need to upgrade to the Pro version.
Fun fact: Canva was born in Australia and has grown into a tech unicorn with a valuation of over 1 billion dollars – now that's a real beast among all the other design makers! Canva has also acquired free stock photo sites Pixabay and Pexels.com
Easy to use and feature-rich interface;
Big library of templates (10000+);
You can get lots of work done with just the Free Account.
---
Placeit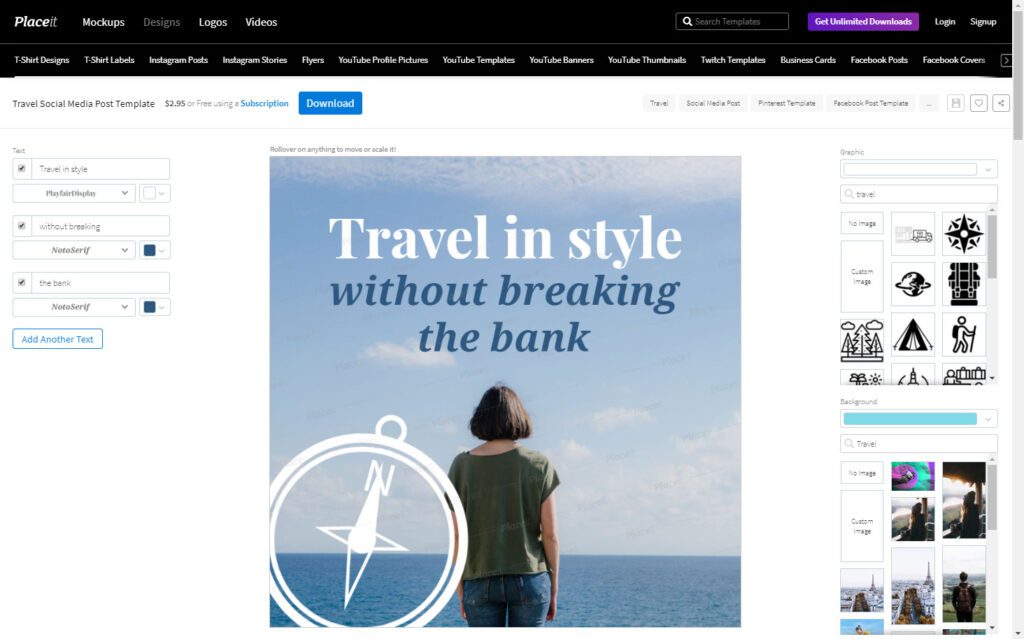 Another amazing design made with a huge design template selection. The Placeit design maker UI is a bit unusual and you can't customize things as much, however, it's still a perfect all-in-one stop for online marketers looking for promotional visuals.
Fun fact: Placeit started as just a mockup generator but quickly grew into many other categories, such as design templates, logo makers, and video templates. Good things don't go unnoticed – Placeit was recently acquired by Envato.com
One pricing includes design templates, mockups, and a video maker;
Professional templates and designs;
Great blog with useful marketing information and tutorials.
No free account option only watermarked previews.
---
Shutterstock Editor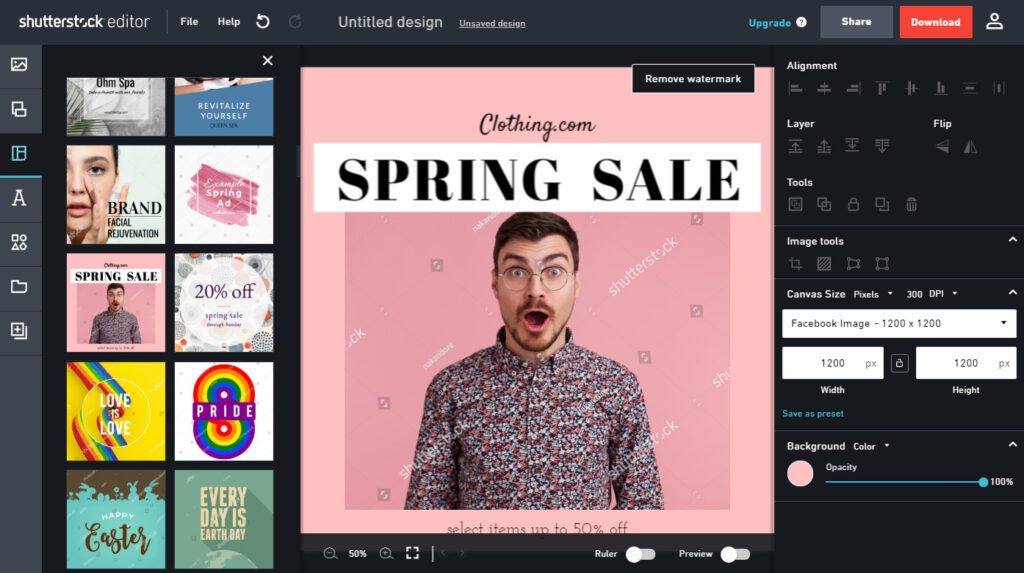 A professional editor with all the features you need, and as you'd expect, it's mainly built for promoting their main business – stock photos and videos.
Professional design templates + a large variety of unique Stock Photos;
Good choice for Marketing Agencies and Professional Designers;
Expensive compared to others, with 3 free watermarked downloads a month.
---
Adobe Express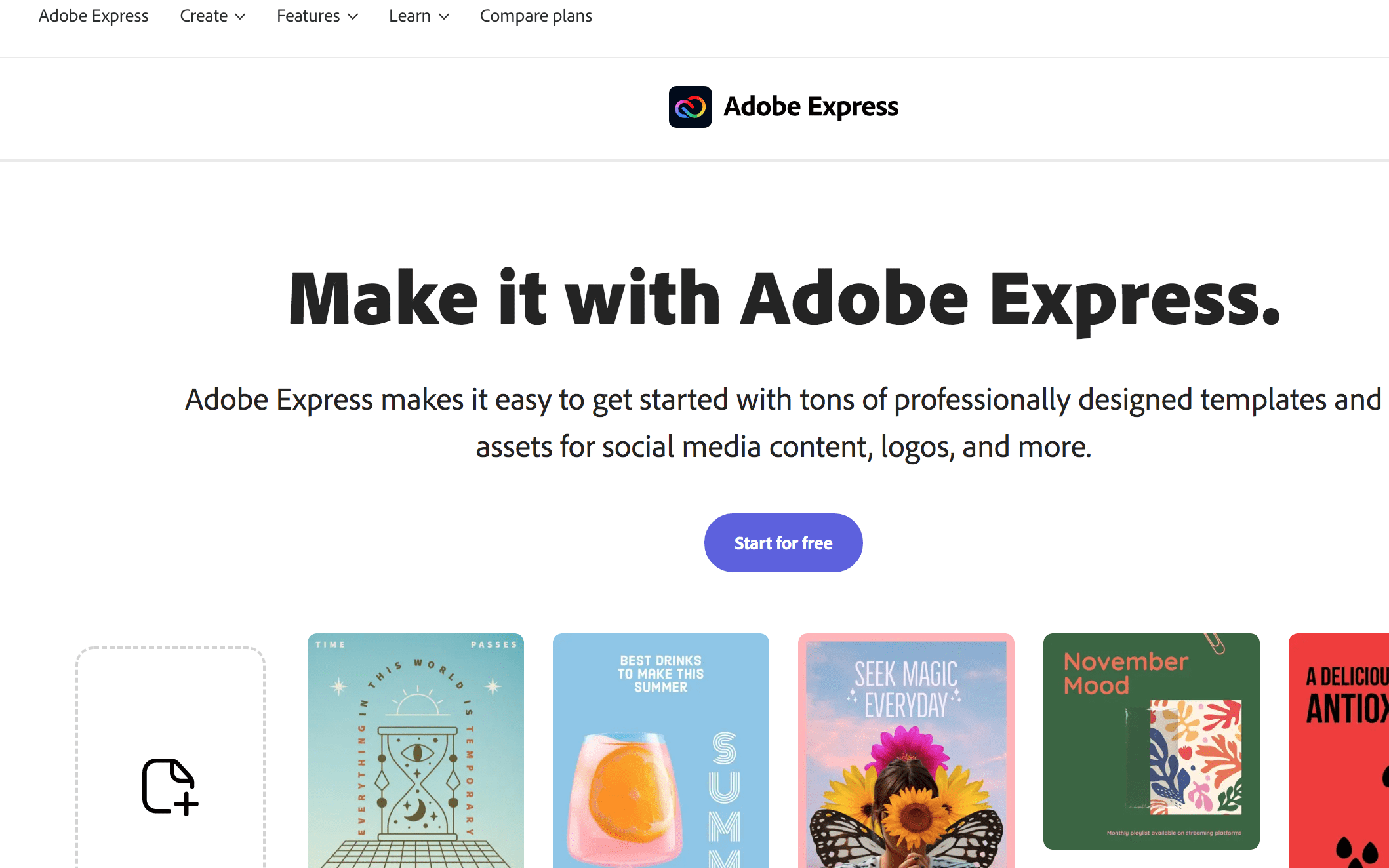 Adobe Express is very different compared to all other design makers – it has a different approach with even text editing opening in a new overlay window. However, there are lots of great templates and the video maker speed is amazing as it offers a real-time preview. Good job with the video!
Great video maker with fast preview;
Also a better choice for larger companies who need team collaboration;
Adobe Express also has a free plan.
---
Design Wizard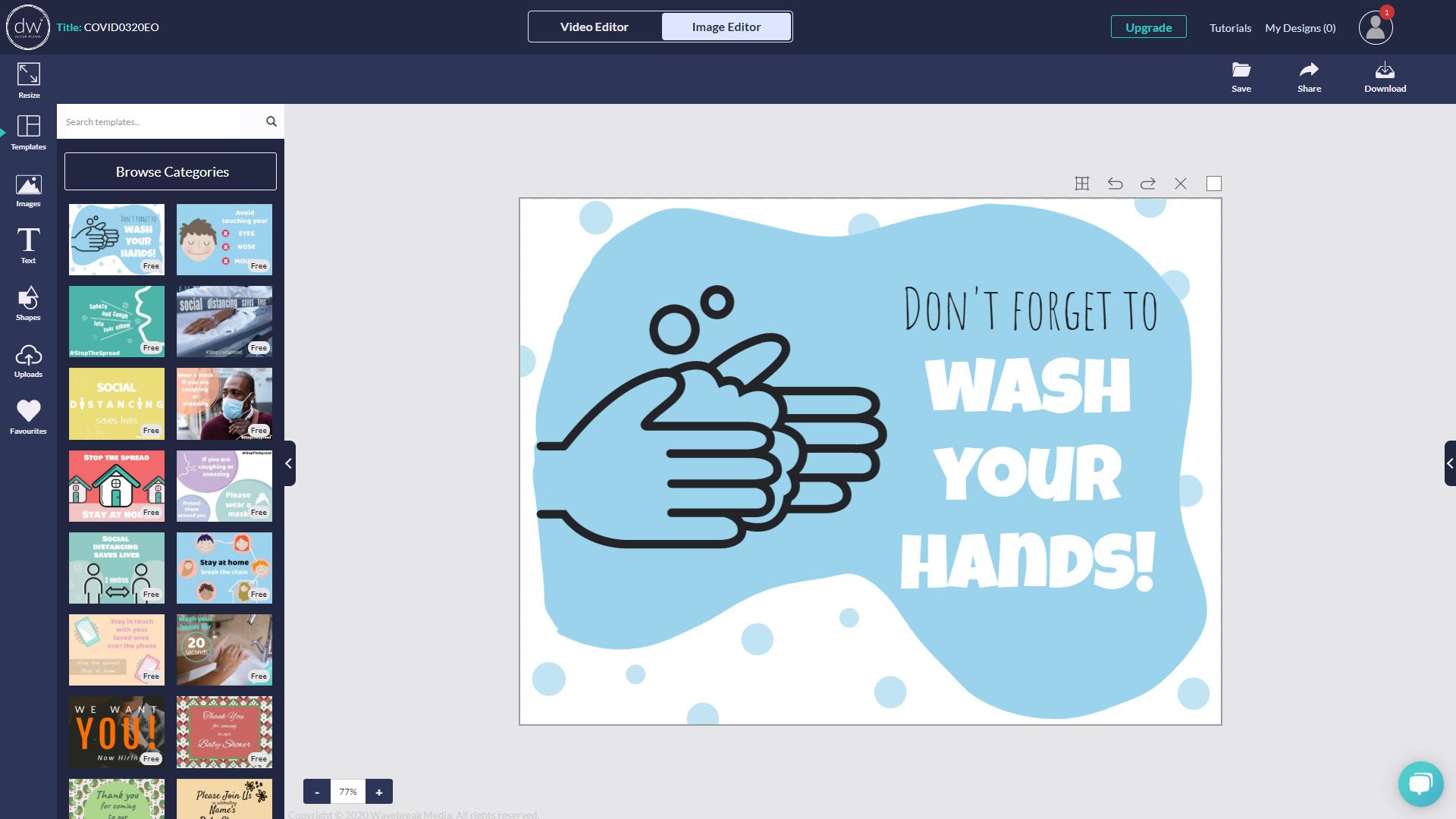 Design Wizard is a unique content creation tool. Think Canva, Promo, and Shutterstock all on one platform. This is what you get with Design Wizard: 

An easy-to-use image editor + premium template library
An easy-to-use video editor + premium template library
Free video and image stock website – completely copyright free
---
Crello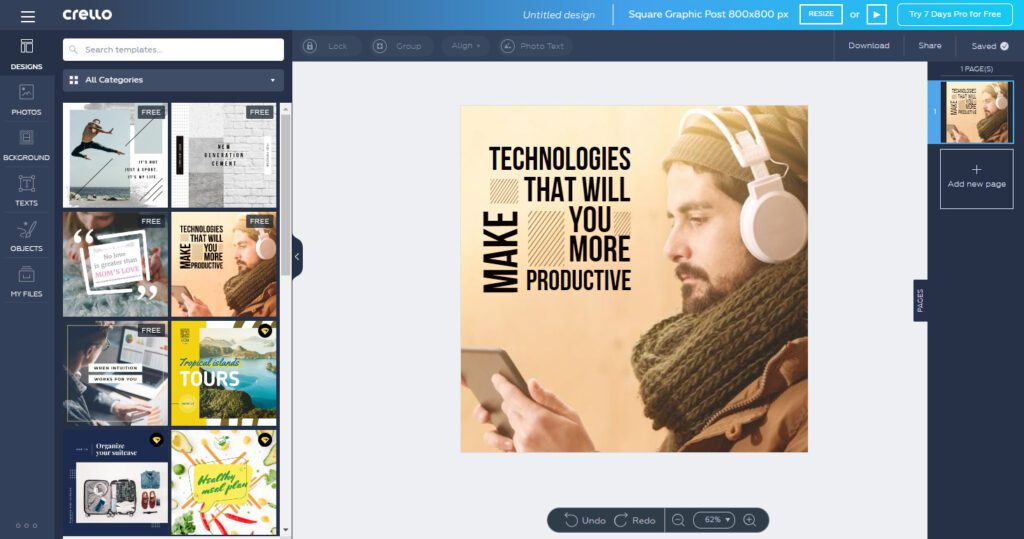 Very professional editor with lots of great templates to choose from. The pricing is fair and you can add "pages" to your designs to create presentations or videos.
Fun fact: Crello has been created by Depositphotos and it also features awesome animated video templates.
---
Postermywall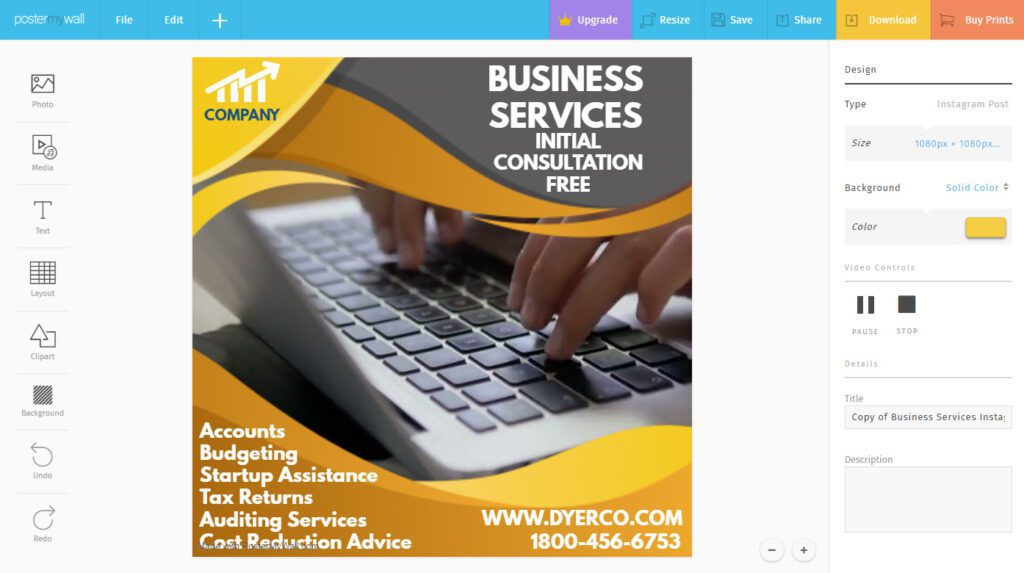 Postermywall stands out from the rest of the design makers with a unique business model – anyone can become a contributor and start selling their designs. This strategy has paid off big time, there are more than 140 000 beautiful design templates on Postermywall.
Lots of templates (100k+) plus video support;
Great features: insert calendars, graphs, layouts;
Unlimited free downloads with a watermark.
---
Befunky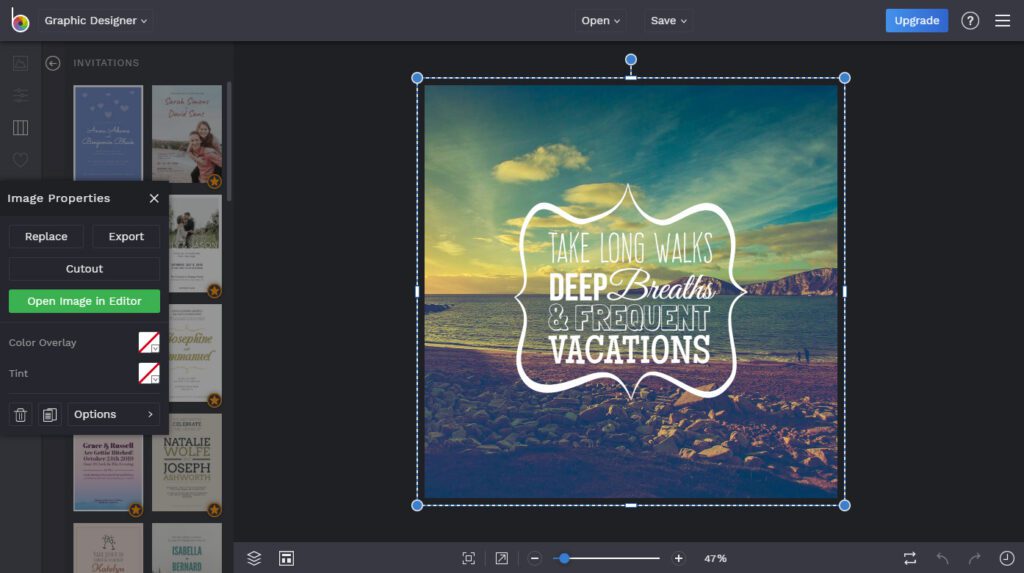 It's exactly what the name says – a funky design editor with a clean and minimal UI that's very easy to use. There are not many free options on the design side, but the premium plan is dirt cheap, and it costs less than 60USD a year.
Befunky is also a super handy collage maker and many professional image editing tools. Hint: if you're looking for more college makers, then our friends at Pixpa have written a great article about all the best Top Collage Maker Apps out there.

---
PicMonkey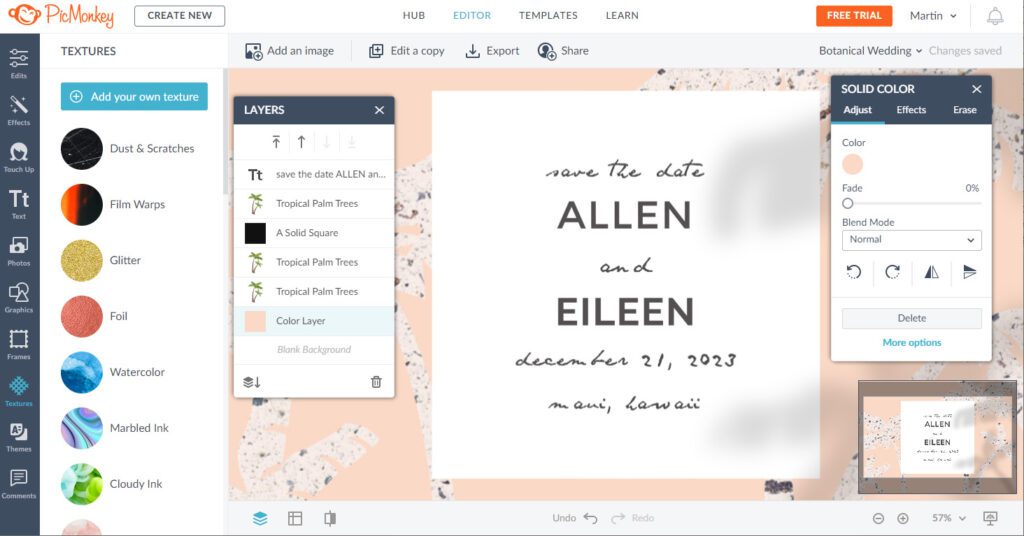 PicMonkey is a bright and powerful design editor with a few cool and unique features: you can see all the layers in your design and also move around the design menus. You have a ton of ready-made graphic design elements to choose from, and what's best, they're all nicely categorized, so you can easily find what you need.
---
Piktochart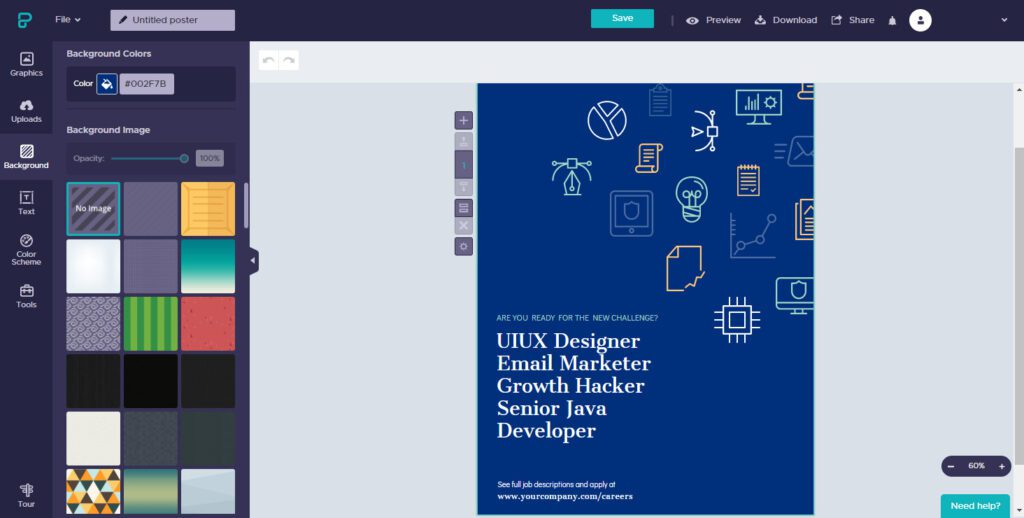 As the name suggests, Piktochart is more focused on reports, infographics, and presentations, but you can also create posters and flyers. It has great templates and also features a team plan for collaboration options.
---
Mediamodifier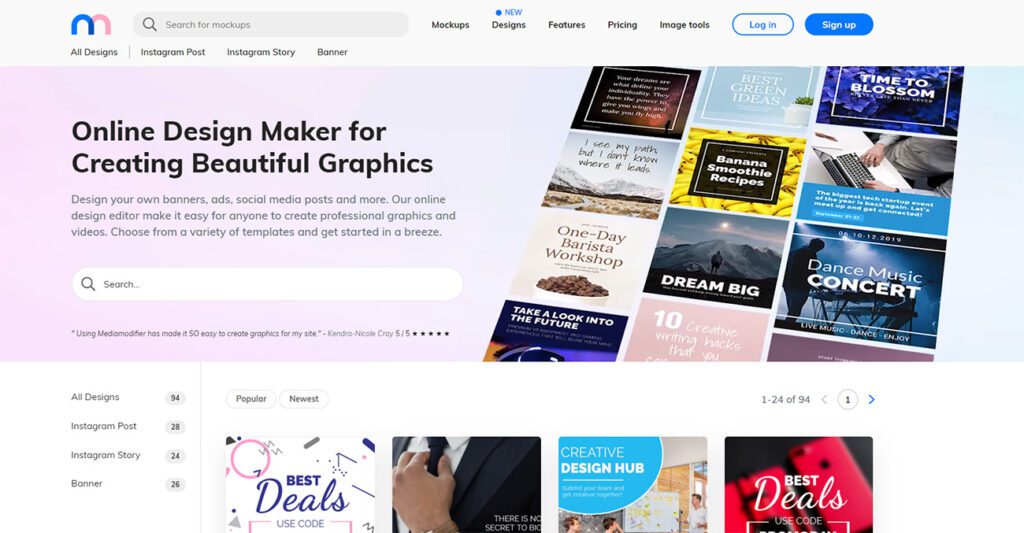 We just couldn't make a big list of all the design makers without mentioning our platform! In addition to a big mockup library, Mediamodifier also features a design editor which includes some great functions including vector SVG and video support. Compared to the rest, Mediamodifer also offers free PSD mockup templates.
---
Conclusion
It's really hard to say which design maker is the best out there. All these design tools have their special things which they do best.
It's clear that you probably won't have time to experiment with all these tools so I would say that you won't be wasting time or money if you choose any of the design makers mentioned above.
Have a great day and I hope you design something great!
Visualize your design Use a product mockup to showcase your design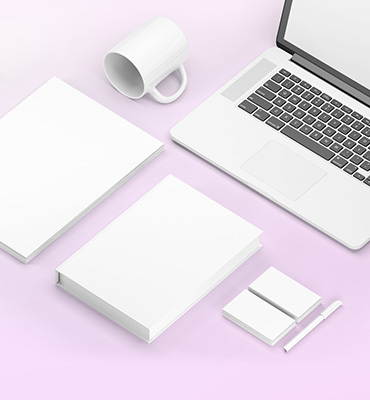 Create your design Use our templates to create delightful designs for any medium