Photoshop vs Mockup Generator – How Do They Compare?
•
August 28th 2020
•
4 minute read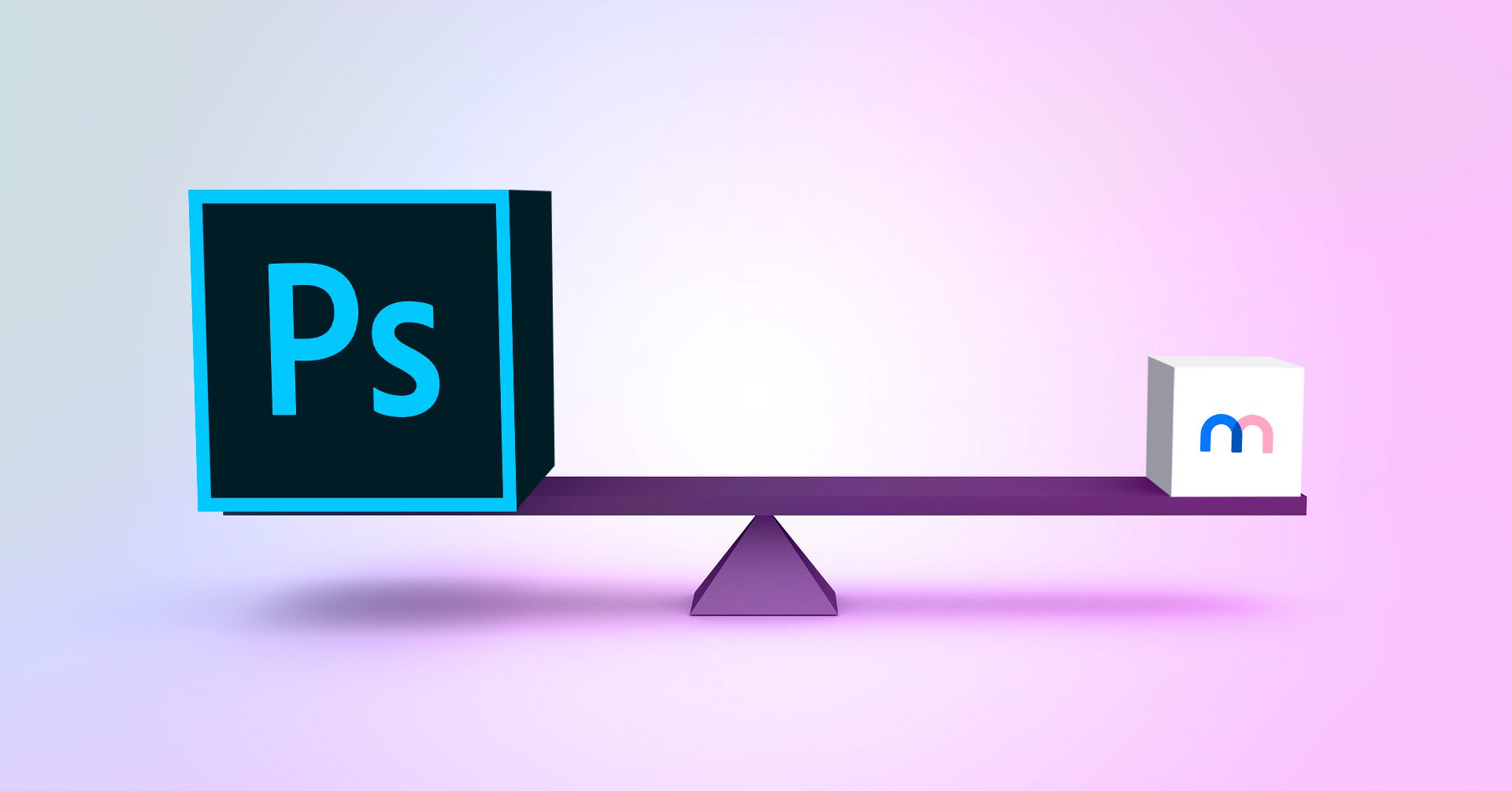 Mediamodifier is mostly known for our Mockup Generator features, and despite our big efforts in bringing the mockup creation process online, the truth is that a majority of people still use Photoshop to make mockups.
David vs Goliath
And we can't really blame people… after going through the most popular mockups generator sites, we can see that there are roughly 30 000 online mockups out there.
However even Freepik.com alone has over 60 000 free mockups in PSD format to choose from.
When you combine the all the most popular PSD mockup sites, the total number of available PSD mockups is around 1 000 000.
Yes, that's a staggering 1 million PSD templates vs tiny 30k mockup generator templates.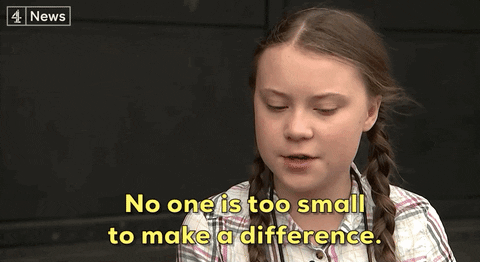 But does that really matter? And if it does, then why should anyone still use a mockup generator?
Does Photoshop offer better quality in mockups?
There are lots of pros and cons of using Photoshop vs mockup generator but one of the main statements is that:
the quality of a PSD mockup is much better…
I'n not going to lie, it probably is, because Photoshop has been around for decades and it offers some very powerful features which (so far) no mockup generator has been able to duplicate.
But the difference is not that big.
Especially when you think about the purpose of a mockup generator – to get it done faster, easier and save precious time when dealing with clients, boss or your own business!
To prove a point, we've released a small collection of our mockups as a PSD template bundle – this way you can freely download the example files, customize in Photoshop and compare them with the online versions of the same templates: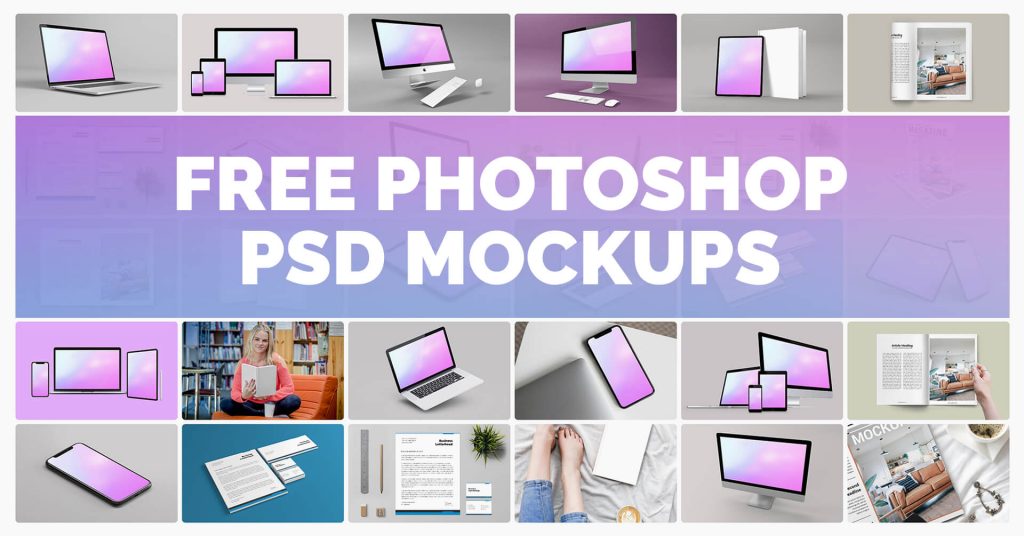 Pros of a Mockup Generator
You'll quickly see that there is virtually no difference in the quality of the final image, whether you use Photoshop or a Mockup Generator to make your mockup!
So when the quality is almost the same, why not enjoy all the other benefits of making your mockups online:
Fast, fast and fast
Did I mention fast? Creating a mockup just takes a few seconds. There's no downloading and storing of PSD files (and you obviously need a paid version of Photoshop), and no more going into smart objects, saving, going back into the main file…
with a mockup generator you just drag and drop and done!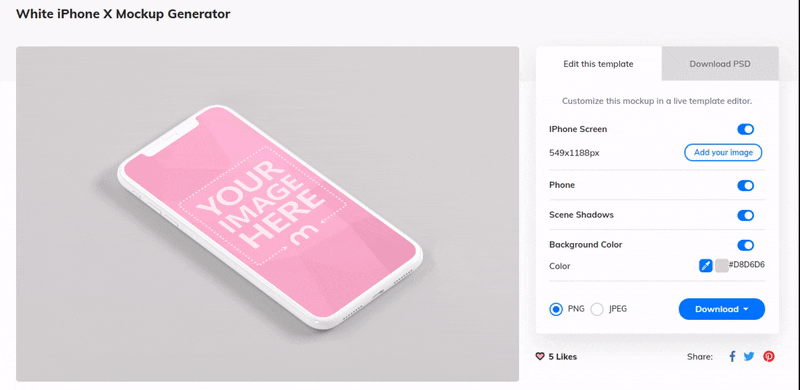 Works in the cloud
Windows or Mac? Software updates? Forget about those issues! With a mockup generator, everything simply works on the web – whatever device or operating system you use!
Create with ease
Photoshop PSD mockups can be super complex, and there can be dozens of layers inside folders. Even a simple task of changing the background color can be hassle when you don't know how to edit layer masks.
However with all mockups generators the process has been super simplified with toggle buttons and drag & drop placeholders.
Access to thousands of templates
Each mockup generator tool (you know we're not the only one) has thousands of mockup templates included in the library, and the amount of templates is increasing every day and week.
We're also accepting feature and template requests in our forum, but when did Photoshop add a new feature which you desperately needed? (but we don't know, maybe it already has every possible feature you can think of?)
Pros of Using Photoshop
Since we are trying to trash Photoshop a bit (lol I said it) then I'm not going to make a long list here 🙂

The only time that Photoshop is truly better for making product mockups is when you need:

1) extra large resolution – most mockup generators don't offer anything over 3000-5000px, but with Photoshop you can go well beyond that.
2) save and share your project files – PSD files are great for storing and transferring your designs, I mean who doesn't love to send 100MB PSD files?
3) combine multiple mockups – with a mockup generator you can't take multiple mockups can combine them into one project… oh sorry, you can now.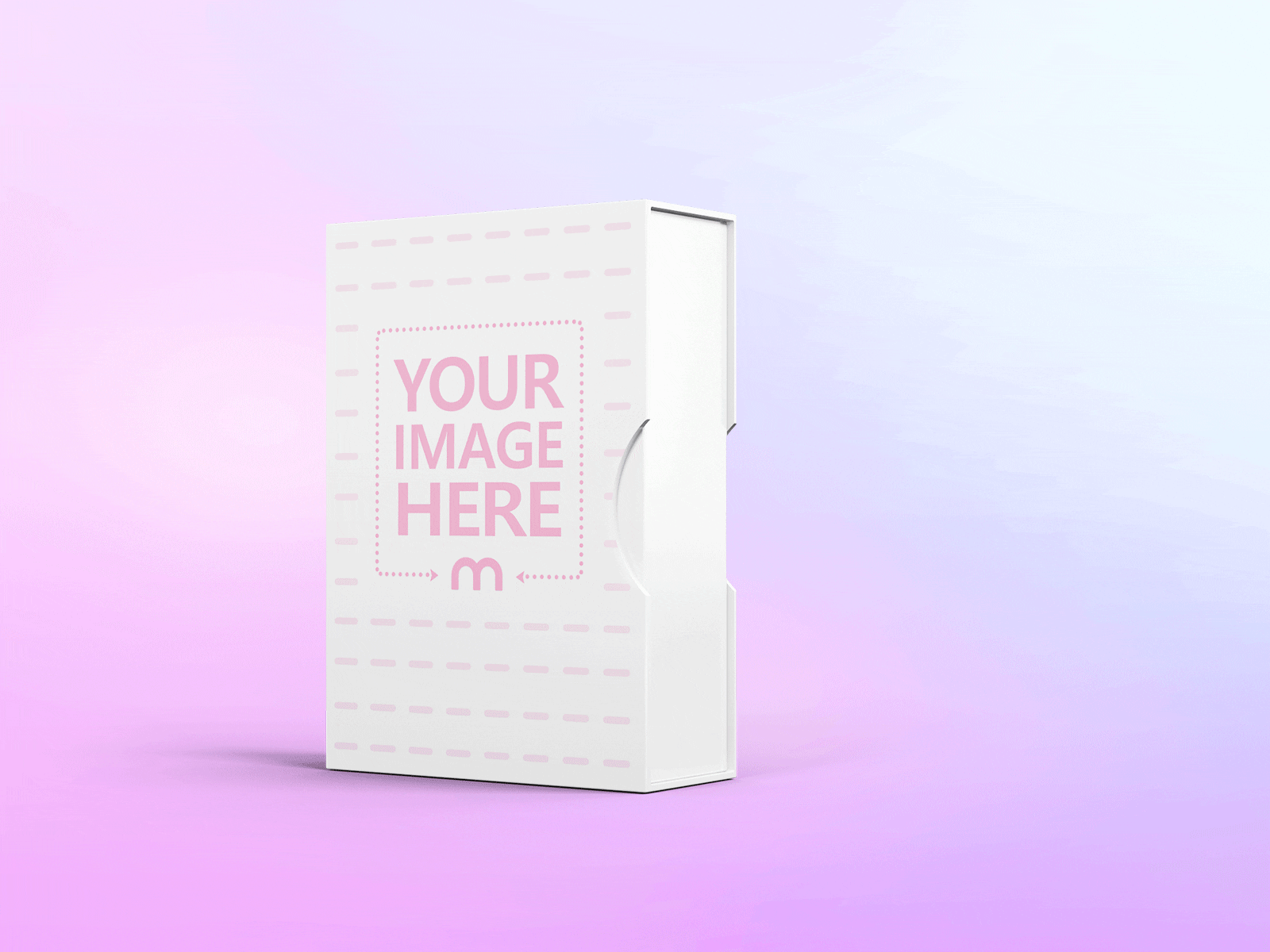 Final Words
So you have our verdict – Photoshop is a great and professional photo manipulation tool (and we use it to make all our templates), but when you just need to make a quick mockup, then trust me on this one, an online mockup generator tool is the one to go to!
Is our view tilted?
Did we miss some important pros and cons for Photoshop or Mockup Generator.
Be sure to let us know in the comments, because we love when people agree to disagree!
NB: All Mediamodifier Mockups are available online in the mockup generator and also downloadable in Photoshop PSD format, so at least you have a choice with us 😉
Visualize your design Use a product mockup to showcase your design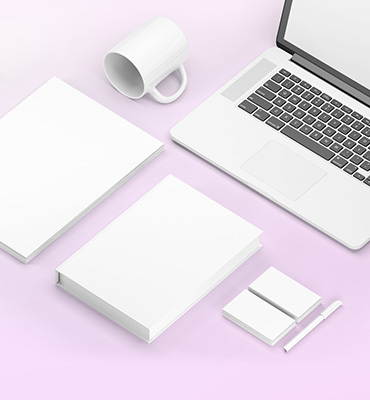 Create your design Use our templates to create delightful designs for any medium