Best 25 Polaroid and Photo Mockups
•
March 5th 2020
•
7 minute read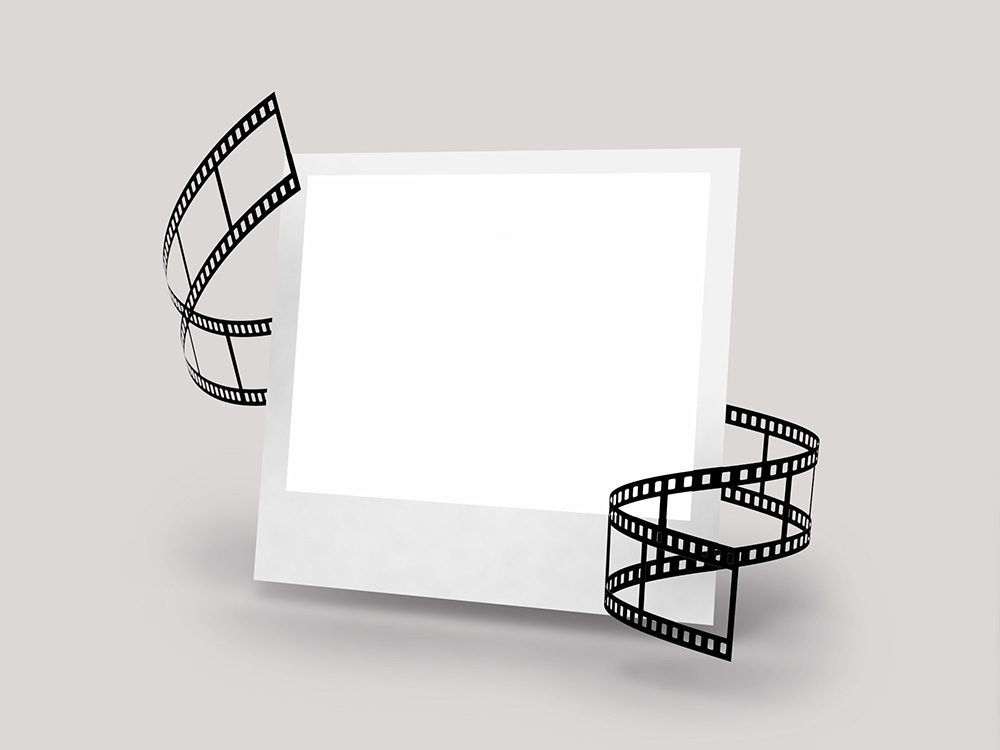 The trend for instant print cameras and Polaroid pictures is back again in 2020! Use these templates for creating your own polaroid or classic album photo mockup in seconds and make your photos come alive.
Showcase your best selfie or promote your artistic photo – these polaroid mockups are suitable for a variety of purposes, including creating marketing content for social media or simply illustrating your website and blog content.
Each 3D polaroid template also includes a transparent PNG background option which makes it super easy to incorporate them into your existing design project.
So without further delay… say cheese and start scrolling!
1. Polaroid Photo Mockup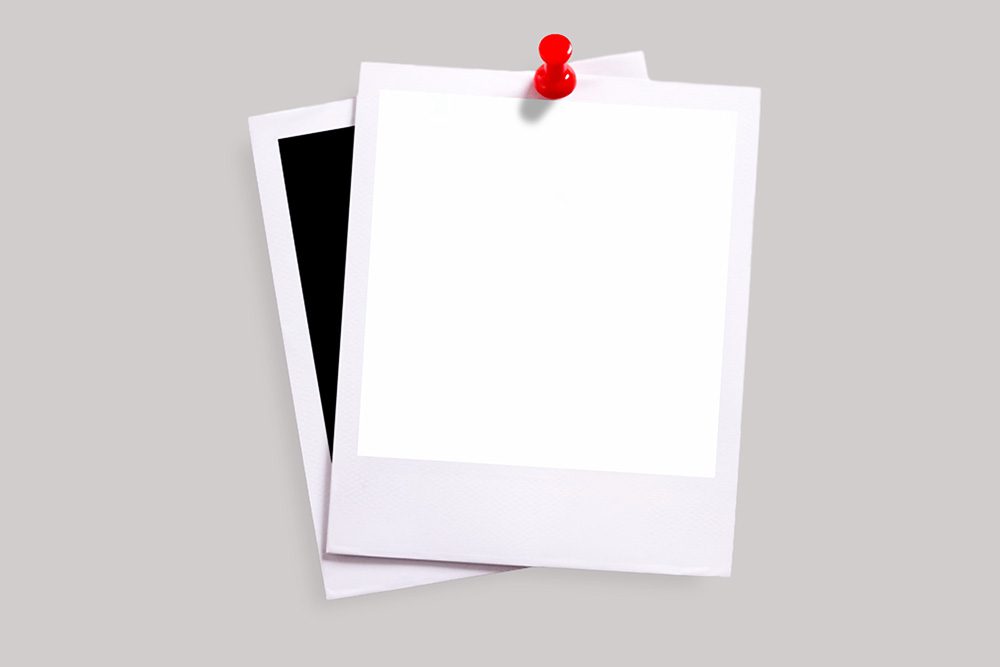 Pic or it didn't happen! An online mockup for inserting your image onto a pinned polaroid photo frame. A simple frame effect for your image or photograph. Choose your own background color or save as transparent PNG polaroid.
---
2. Polaroids on Map Mockup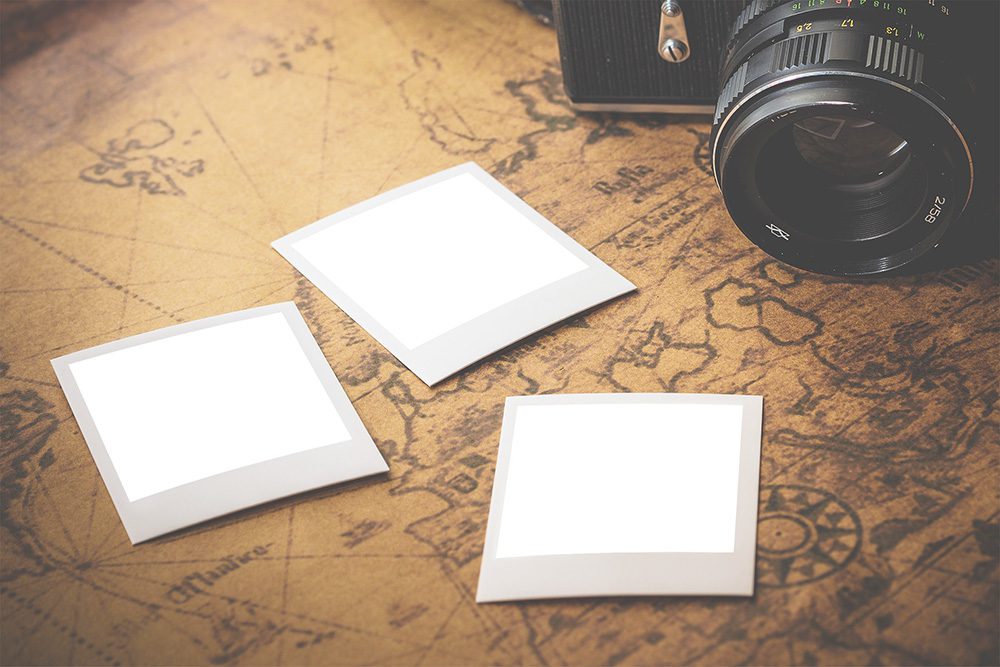 This mockup features 3 polaroid images on a very old map and a camera on the background. Show off your travel memories or ideas. Insert your own images onto the polaroids and generate a preview. Display the best shots from your travel photos or make a composition with best travel destinations.
---
3. Holding Polaroids in Hand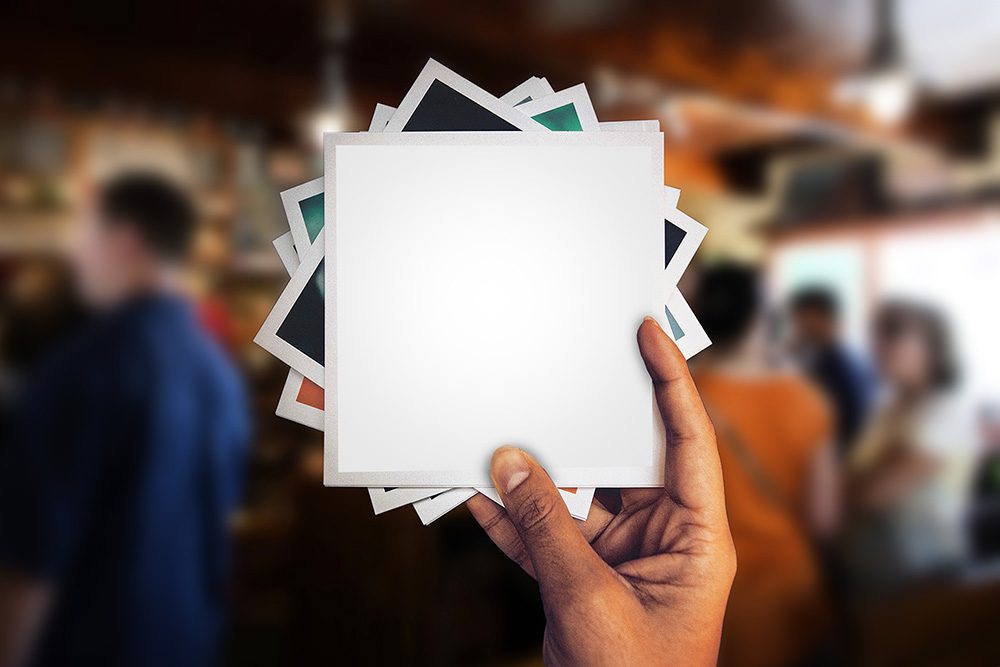 Use this image effect for adding your own photo in a polaroid frame. Hand holding multiple polaroids with your image on top and a crowd of people in a room on the background. Show off your travel images or vacation memories.
---
4. 3D Movie Polaroid Mockup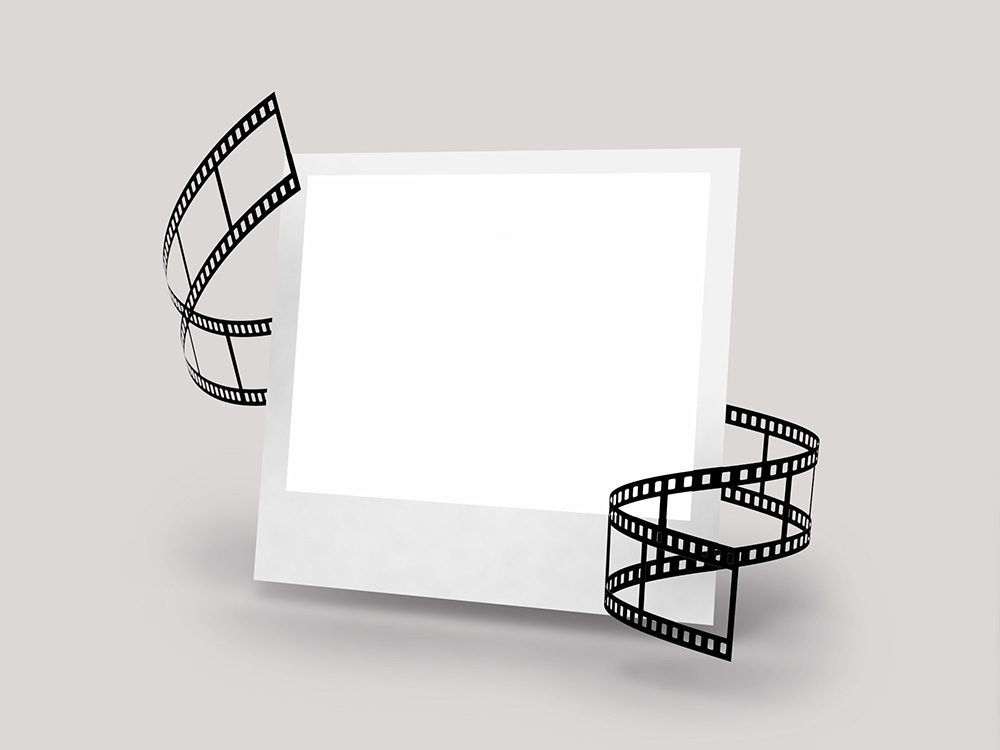 A 3D mockup template for turning your image into a polaroid photo frame with a film strip on the background. Upload your image, customize the background color or transparency and download – easy as that. Best used for a movie or video related content.

---
5. Three Polaroid Photos Mockup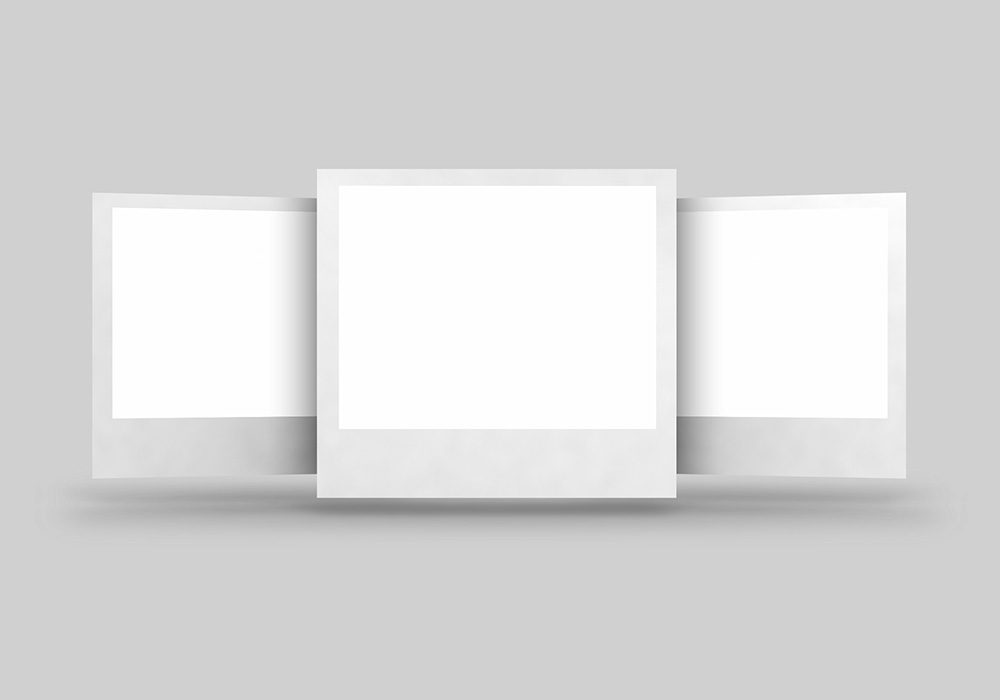 3D polaroid frames hovering on a white background. Upload your images onto the placeholders and showcase your photographs. Great layout for making a hero image for your website or blog article header.
---
6. Polaroid in Hand Mockup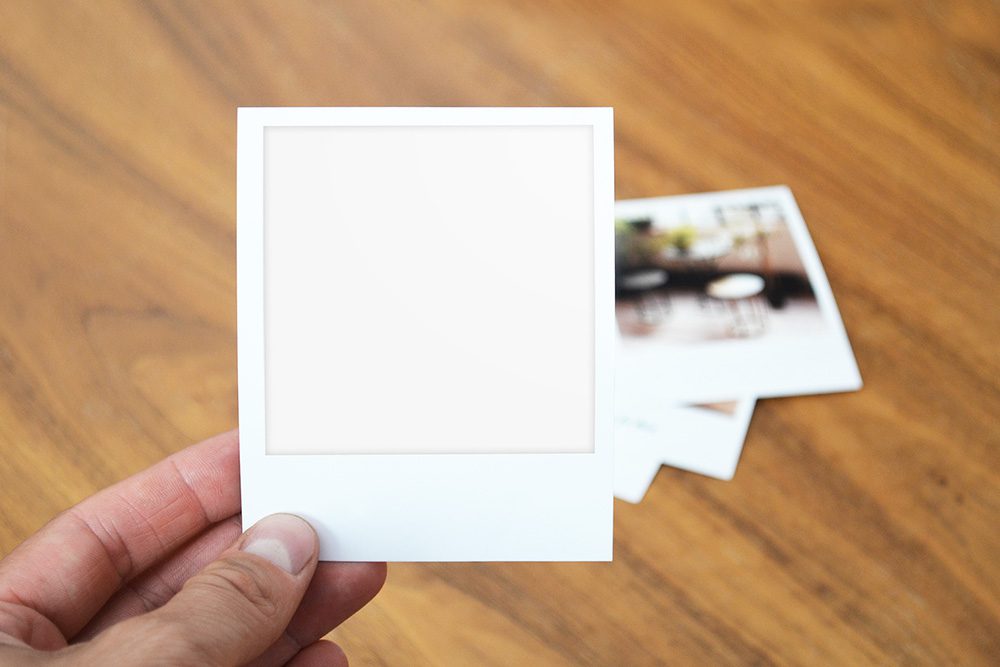 This mockup features a man holding a polaroid image frame with polaroids and macro camera lens on the background. Great mockup template for showcasing a great photo from your portfolio. Create a cover or header image for your photography related website or blog.
---
7. Camera Lens and Polaroid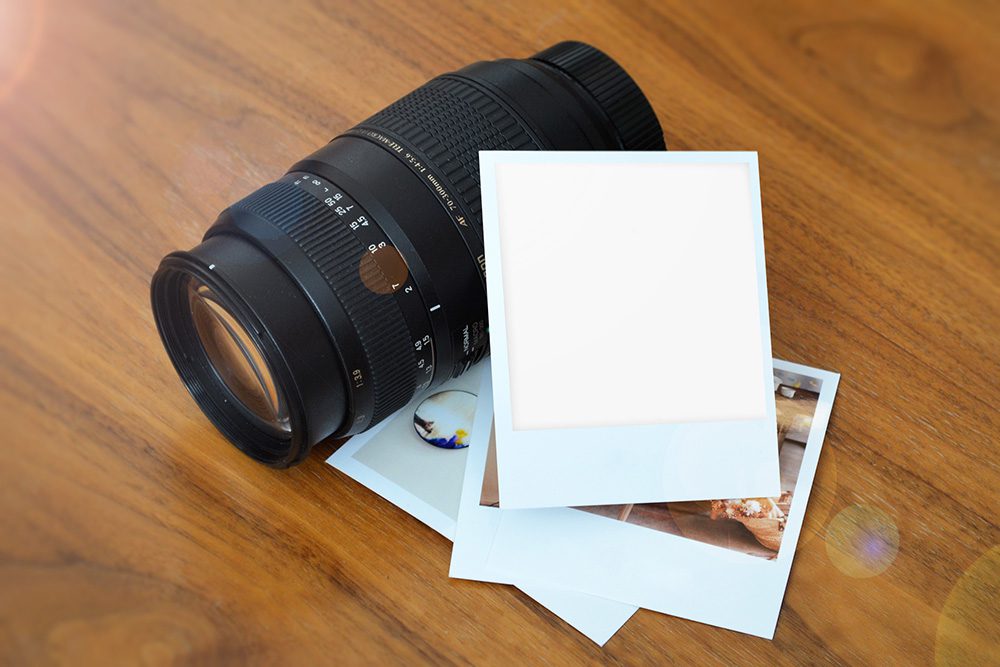 Creative 3D mockup template with a polaroid photo frame. A long macro camera lens and polaroid photo frames on a wooden table background. Great template for showing your perfect shot from a photo sessions or creating a cover image for your social profiles or an illustration for your photography blog or website.
---
8. 3D Polaroid Photos Mockup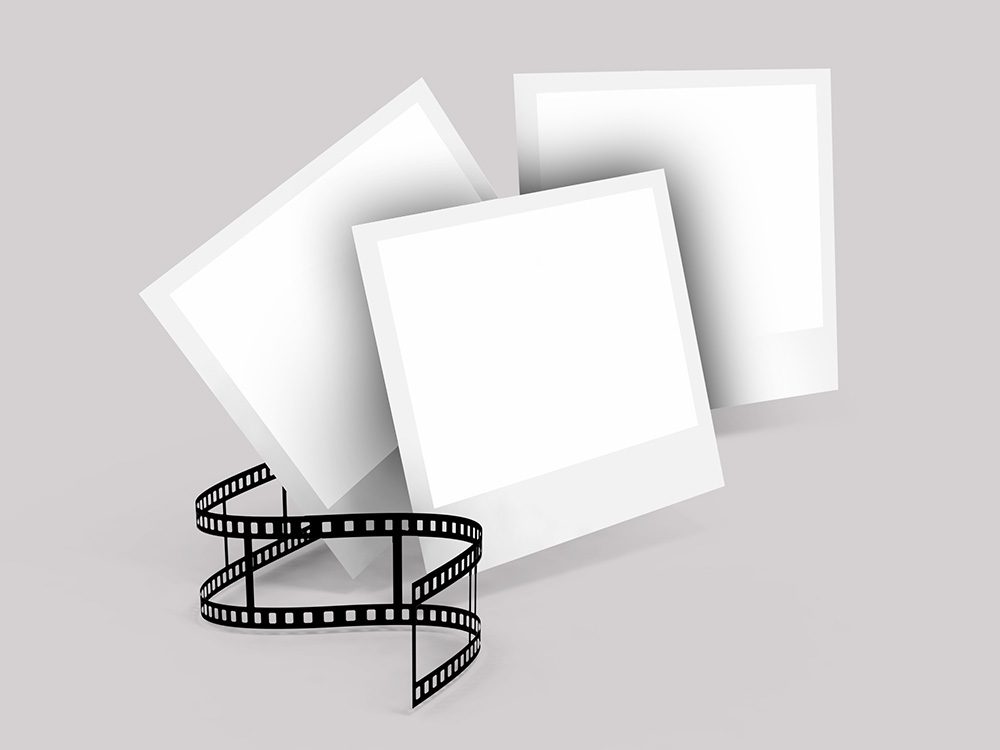 Have you heard the new popular song "Polaroid" by Jonas Blue? Well, this mockup doesn't have anything to do with the song, except it also features 3 polaroid pictures! Upload your own 3 images into the scene which also features a curling film strip. Make a 3D showcase with your photographs.
---
9. Polaroid on Desk Mockup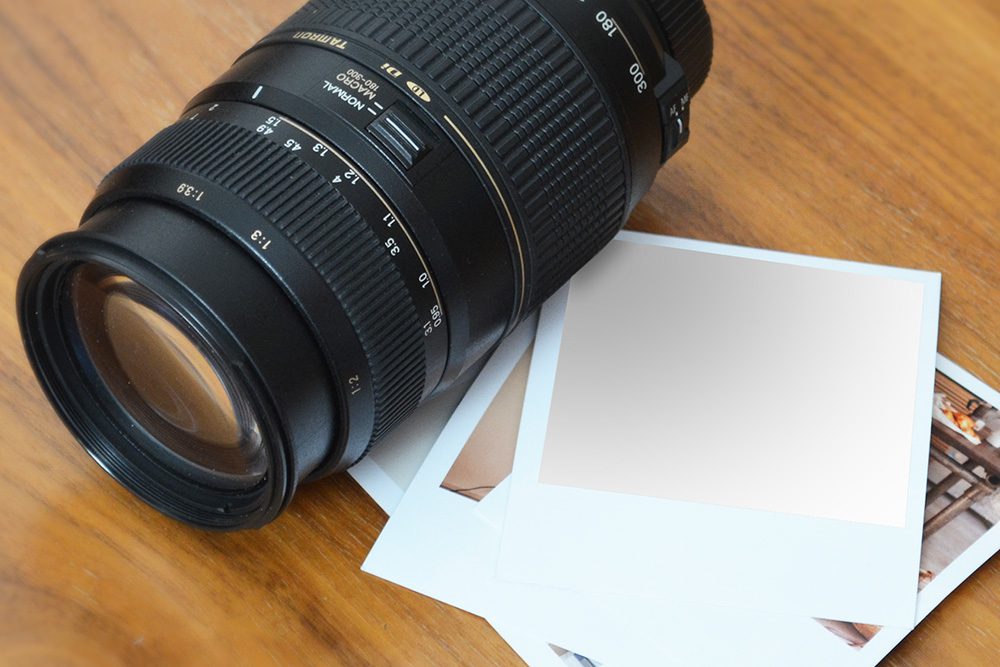 Use this polaroid mockup for showcasing your pictures, memories, or photographs. Create a header image for your photography website or illustrate your blog or social media content.
---
10. 3D Polaroid Images Mockup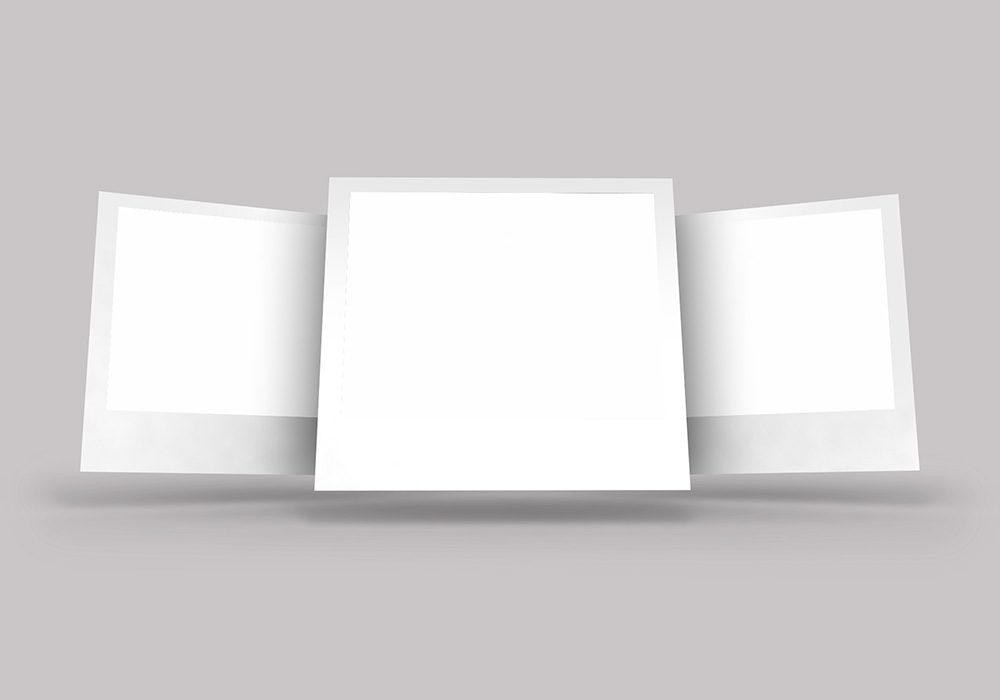 Make yourself a 3D gallery with polaroid images. Mockup template with 3 Polaroid frames. Upload your own pictures into the frame and customize the background color. Turn off the background layer for a transparent PNG mockup. A simple mockup for showcasing your photographs or making a header image for your website.
---
11. 3D Polaroid Gallery Mockup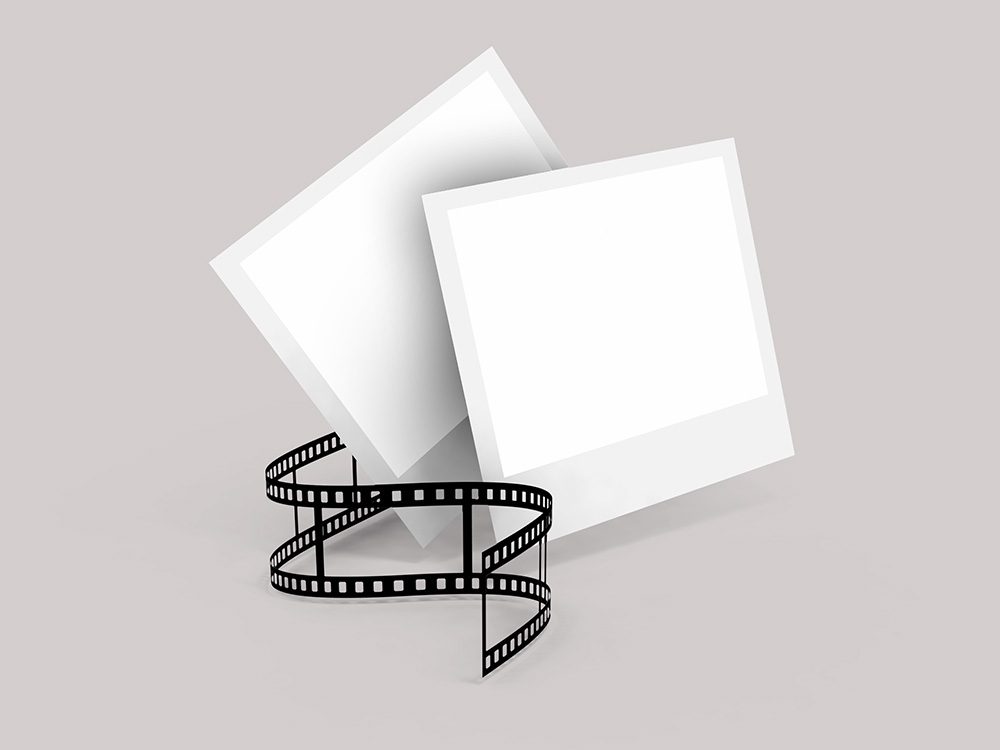 3D mockup template with two polaroid image frames and a film strip. Create a 3D showcase with your photographs. Perfect for using on your website or social media posts for video and movie related images.
---
12. Polaroid in Hand Mockup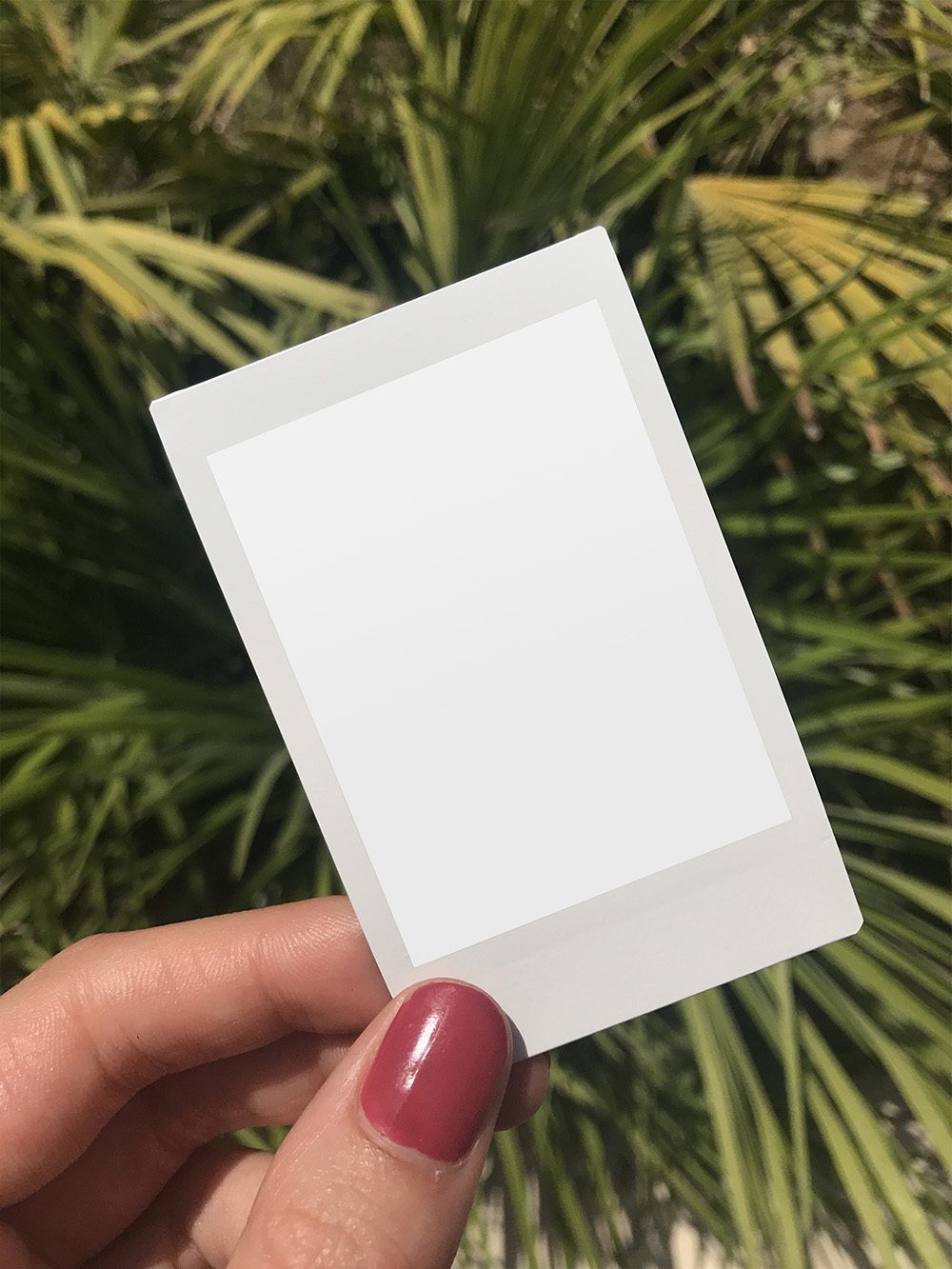 A mockup template featuring a woman holding a mini polaroid image in hand. Place your image on the polaroid and make a creative image for sharing on social media.
---
13. Camera Photo Display Mockup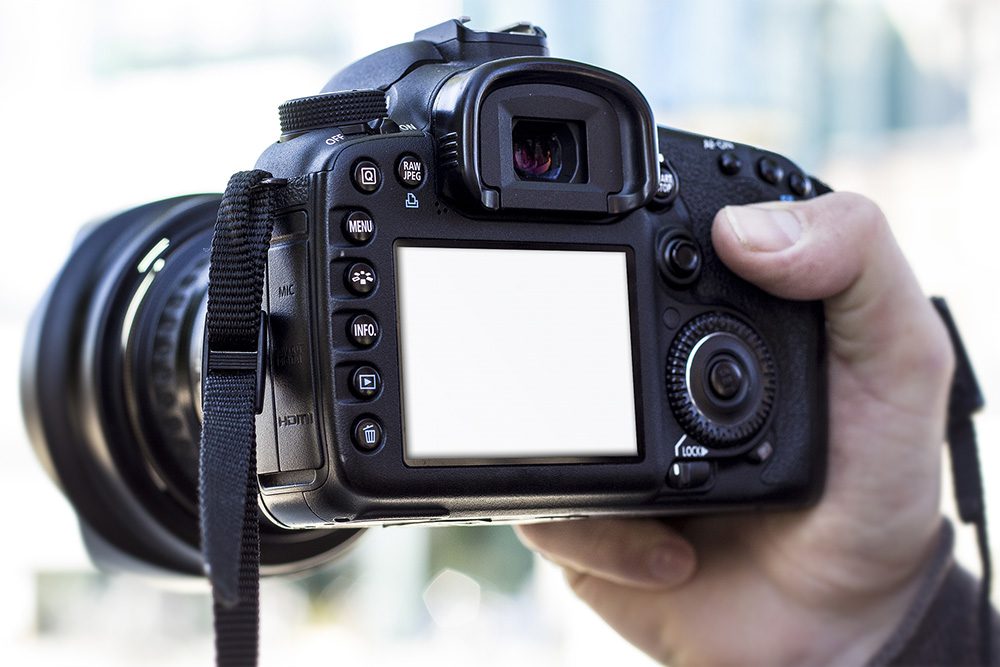 Use this mockup for adding your own picture onto a camera LCD display screen. Man holding a camera with a placeholder for your image. Show off your best photo or make a creative advertising concept.
---
14. Camera Display Screen Mockup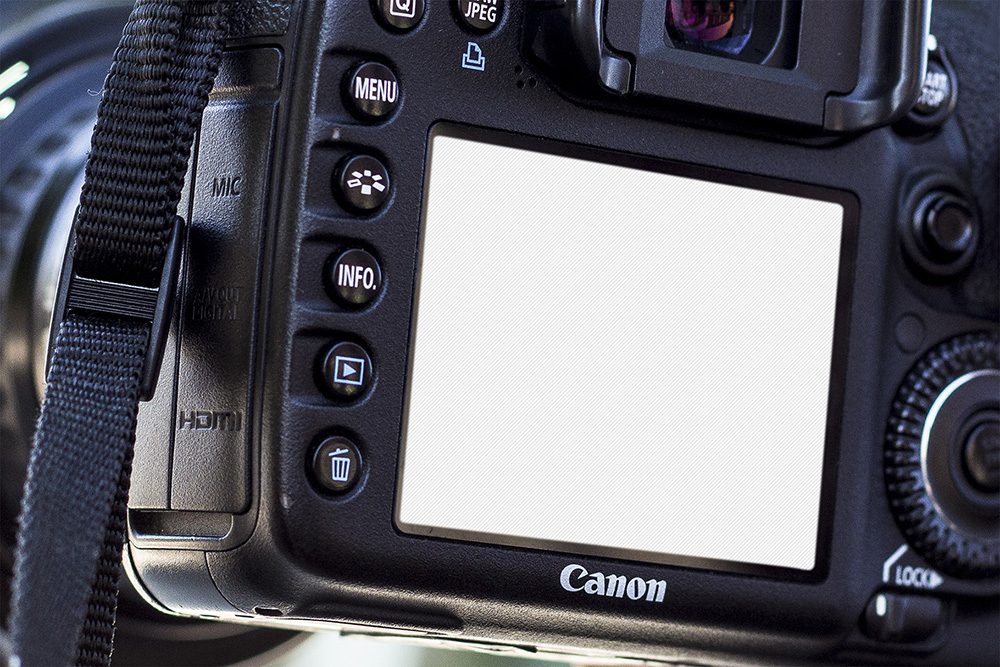 Same as previous, however this mockup features a closeup view of the camera screen. Insert your own image onto the placeholder and advertise your photography related content or picture.
---
15. Photo Frame on Bed Mockup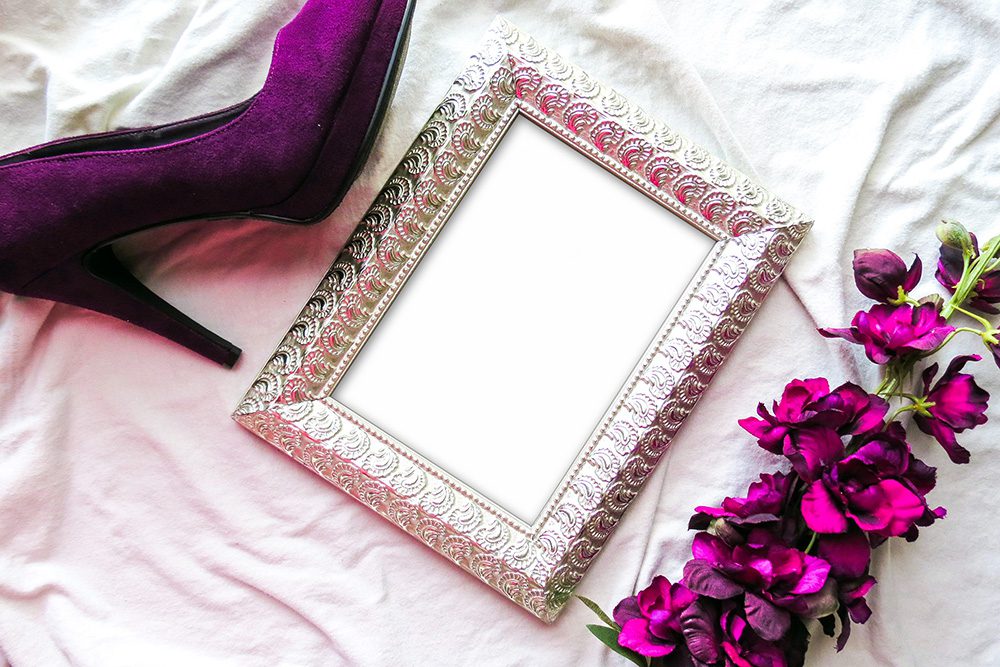 Party, wedding, celebration? Whatever the event, it won't me so memorable if you don't take pictures! Use this mockup of a decorated image frame lying on the sheets next to a flower and women's high heel shoe to showcase an image from a recent celebration event or display your print card design with a fancy scene.
---
16. Photographs on Wall Mockup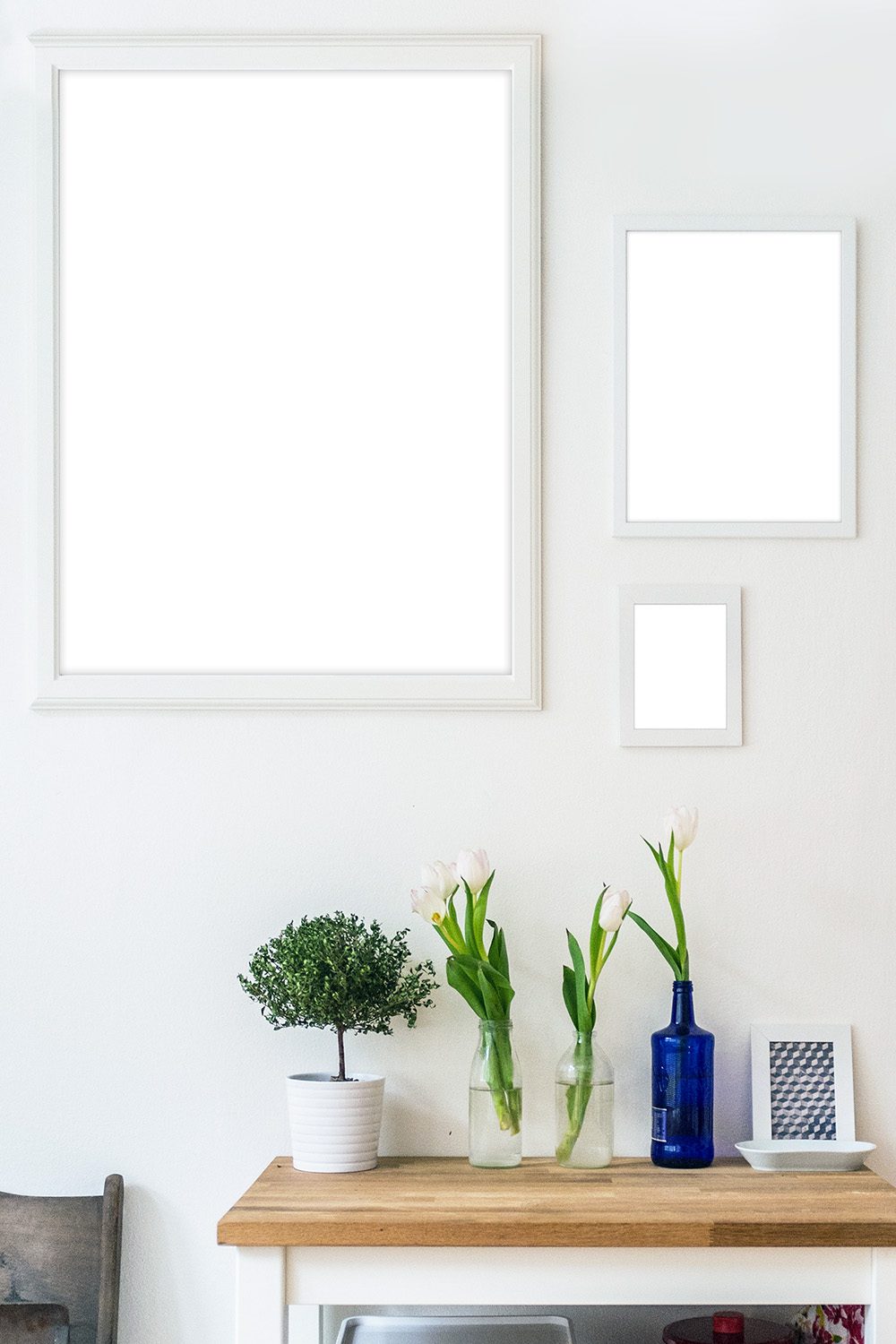 Mockup template featuring 3 portrait image frames hanging on a living room wall. Starting from a very large image and ending with a tiny frame – click on the placeholders and upload your own print artwork or canvas art design idea.
---
17. Photo Frames on Wall Mockup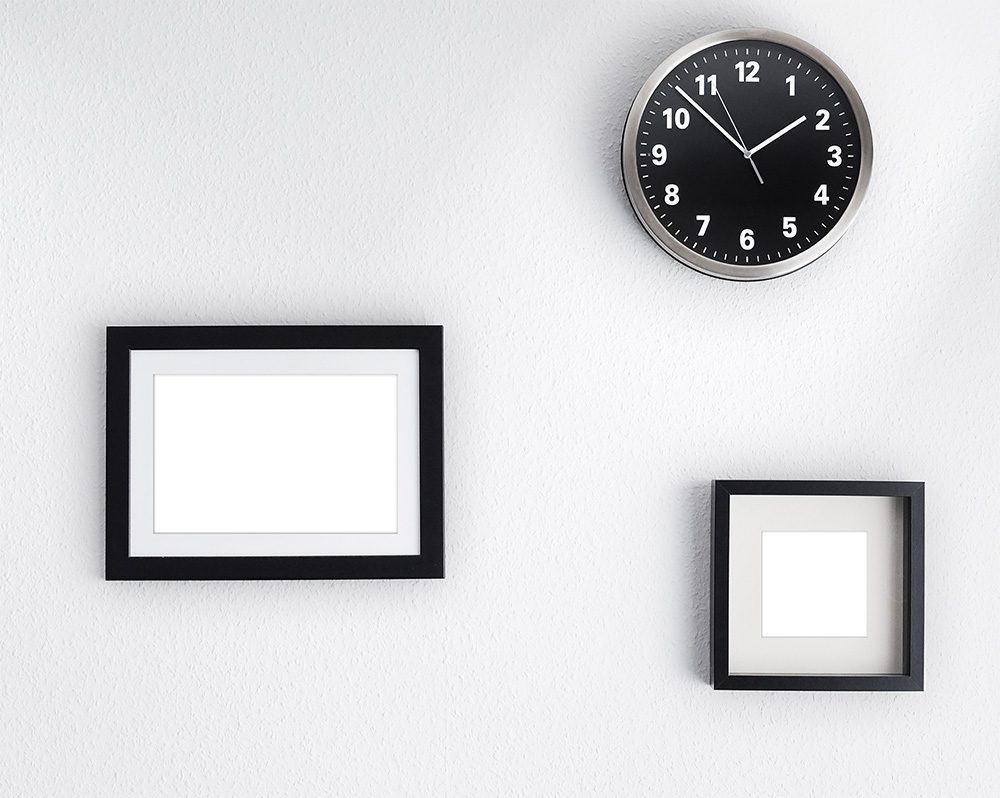 Time really flies when you're… staring at 2 photos on the wall! A mockup template featuring 2 black photo frames and a clock hanging on a light wall. Click on the frames to upload your own screenshot and showcase two beautiful photographs… and then go to lunch, because it's almost 2 o'clock and mockups can wait!
---
18. Framed Photo on Wall Mockup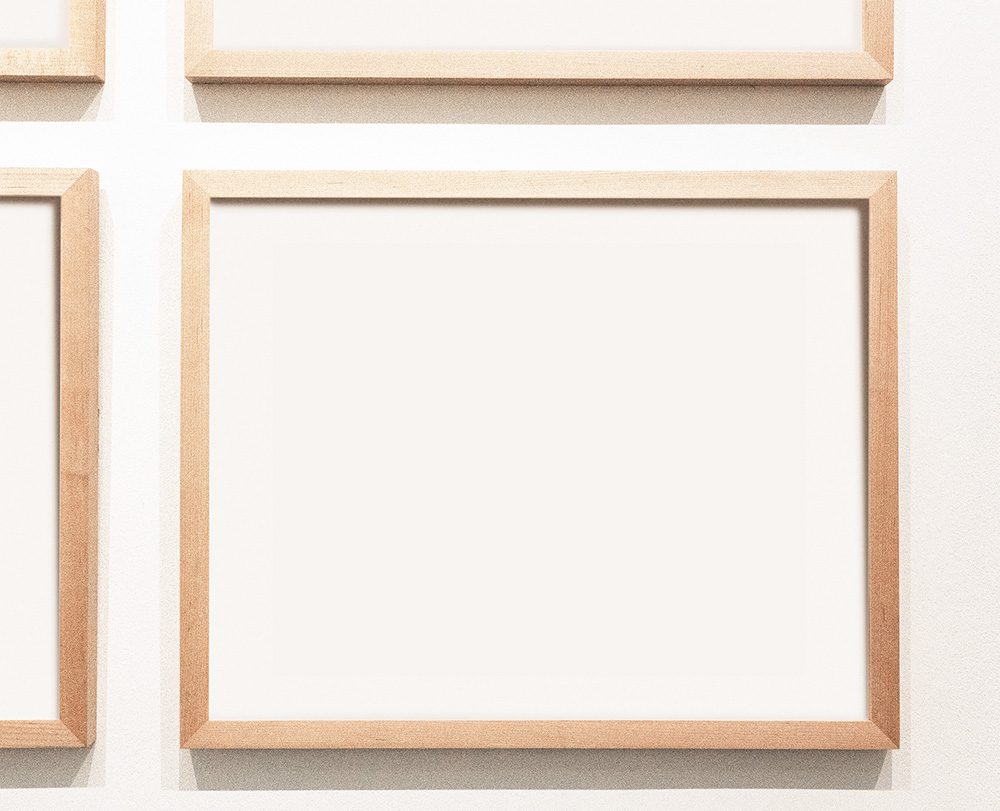 Place your picture into this mockup scene featuring a wooden photo frame on a gallery wall. Frame your artwork and give it a bit of background environment. Showcase a painting, drawing on a great photography shot… and if this scene ain't good enough, you can always find another template from our frame mockup category.
---
19. Circle Photo Frame Mockup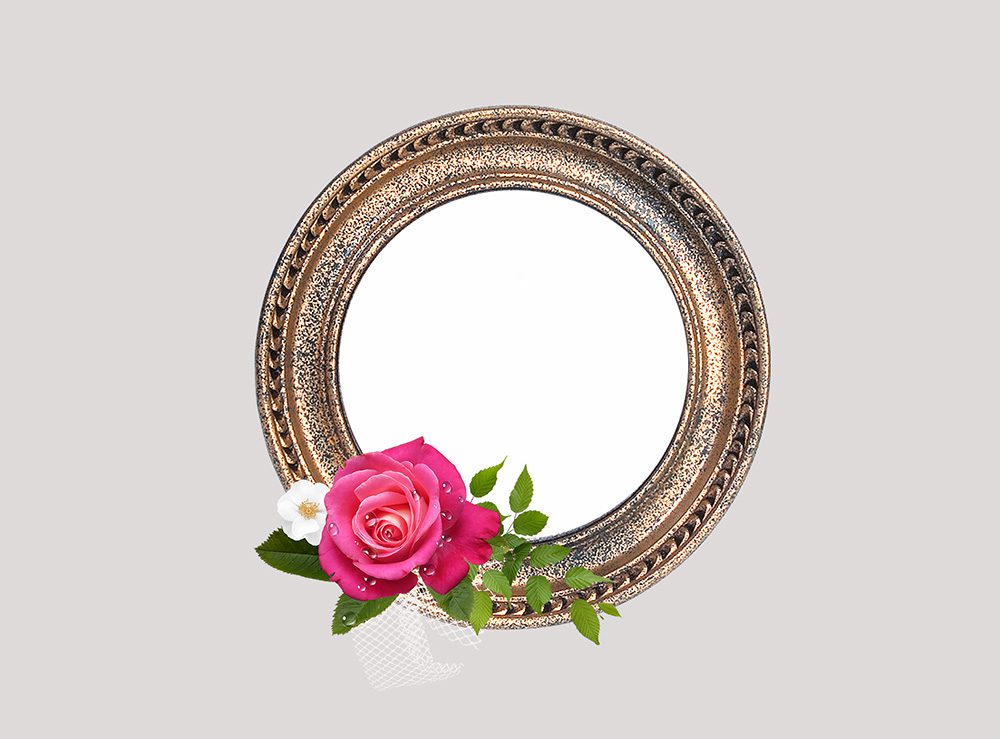 Mockup template featuring a round photo frame decorated with flowers. Place your image into the placeholder and create a beautiful mockup in seconds. Mediamodifier is your new best friend for creating visuals for your website or marketing campaigns.
---
20. White Wooden Photo Frame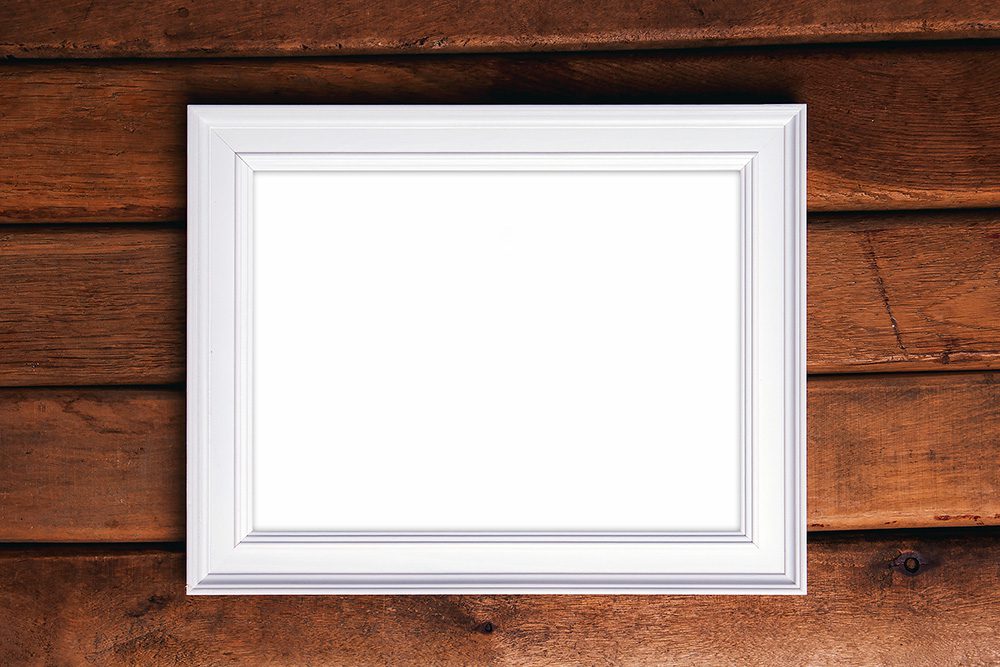 Photo mockup template of a landscape wooden photo frame lying on a wooden surface. Drag and Drop your image into the placeholder and create a frame mockup in seconds.
---
21. Large Photograph Mockup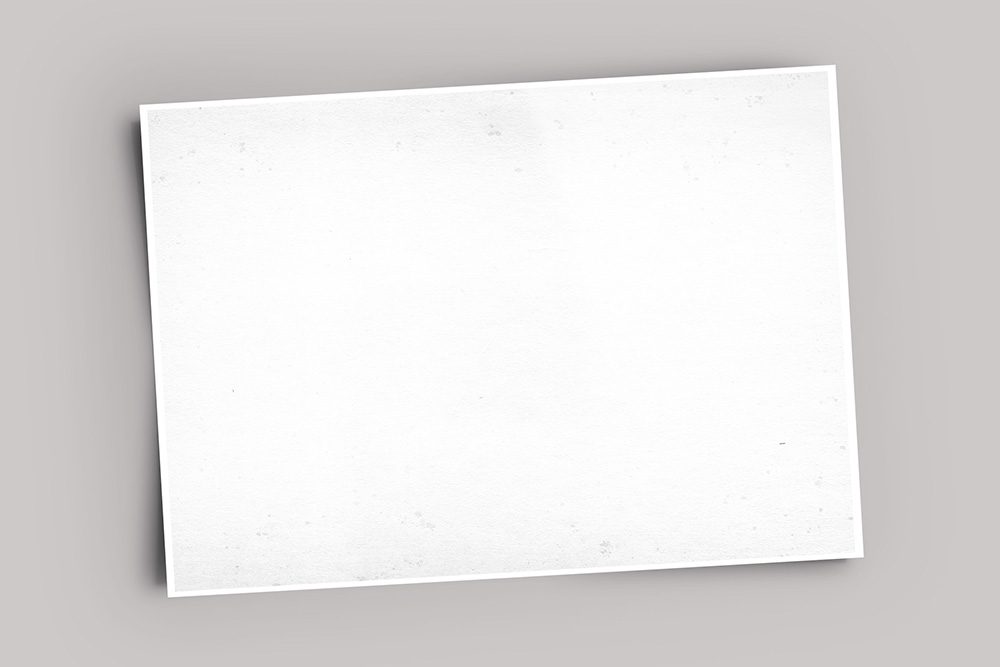 Turn your simple image into a 3D printed horizontal photo. A mockup effect for adding a bit of depth to your image and making it look like as if it was a real printed image lying on a gray surface.
---
22. Photo in Album Mockup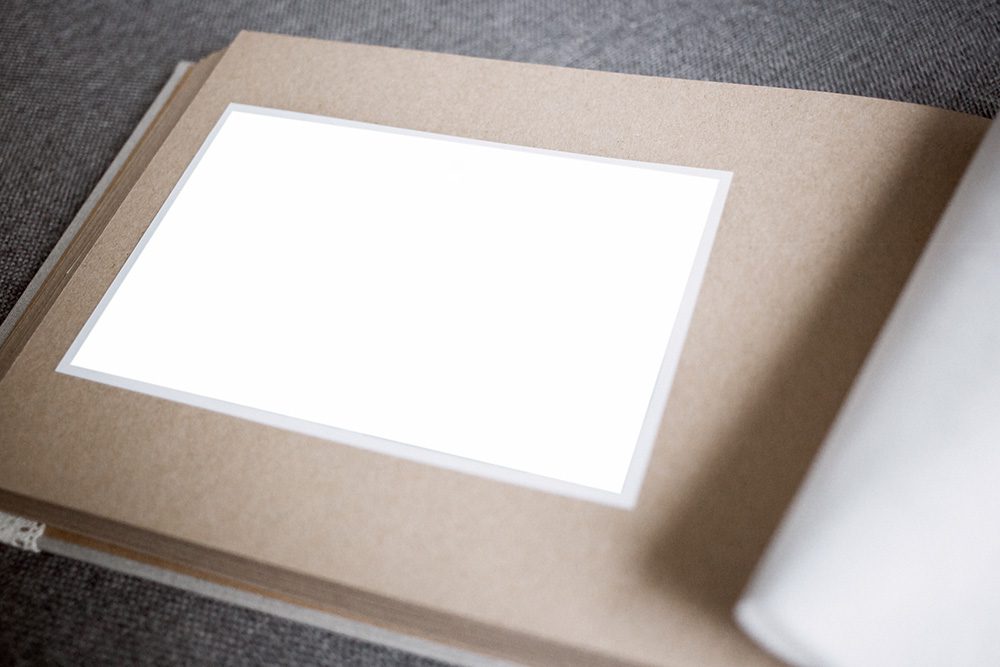 Photo albums don't just hold photos, they hold memories. Use this mockup template for inserting your own image or photograph into a classic photo album. Upload your own image and add a bit of background scene to your photo.
---
23. Photo Paper on Desk Mockup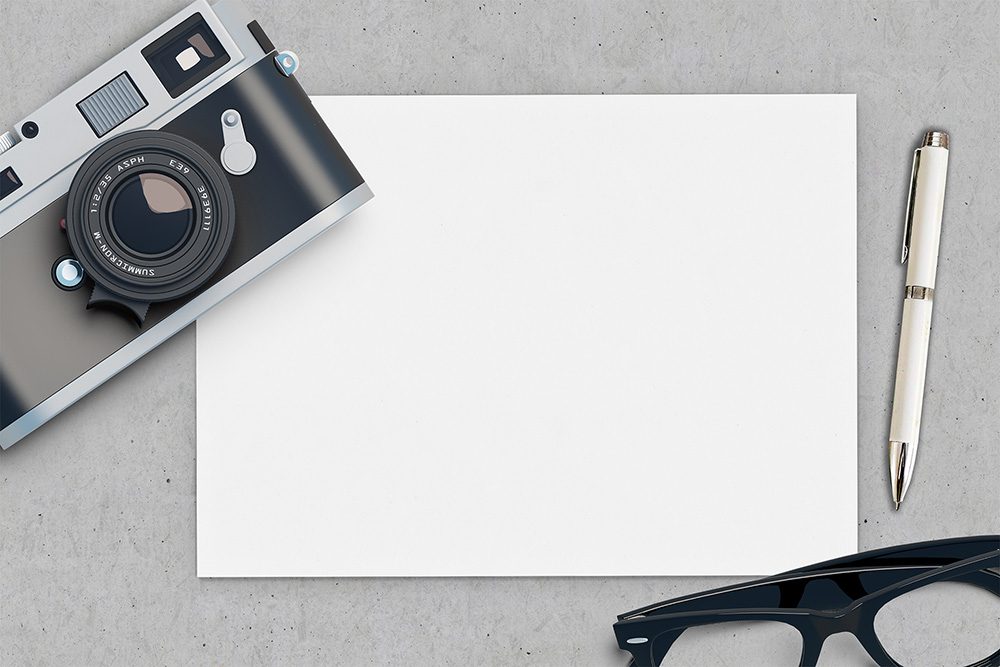 A flatlay mockup template of an A4 paper on a desk with an old photo camera and glasses. Insert your photograph into a creative scene and give your picture some background effect.
---
24. Photo on Album Mockup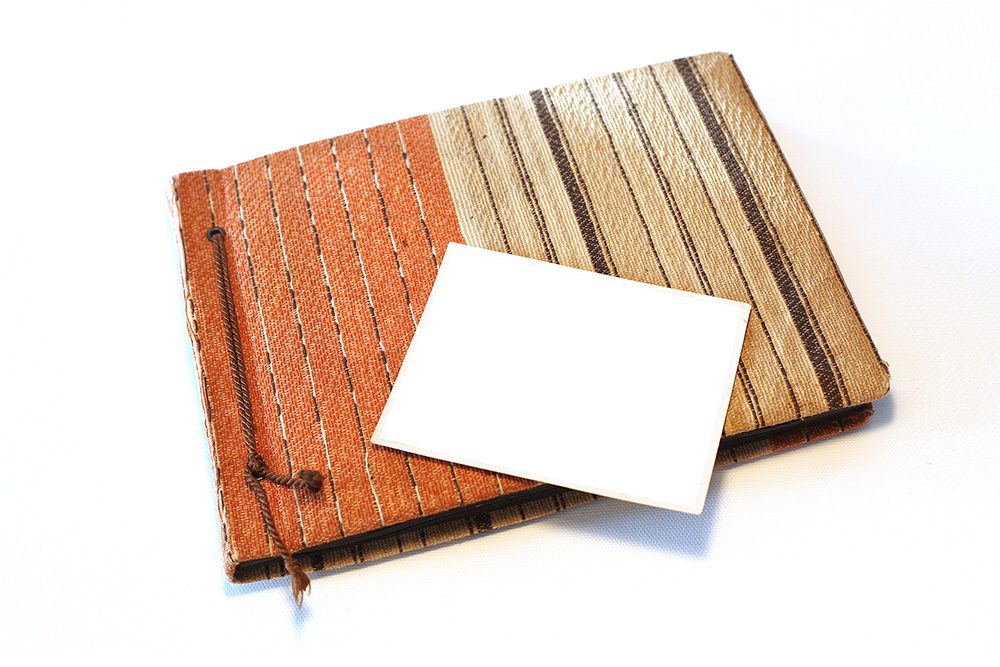 Turn your image into an old photograph on a really old a photo album. Show off an old family photo, memory from the childhood or an important person in your life.

---
25. White Photo Frame Mockup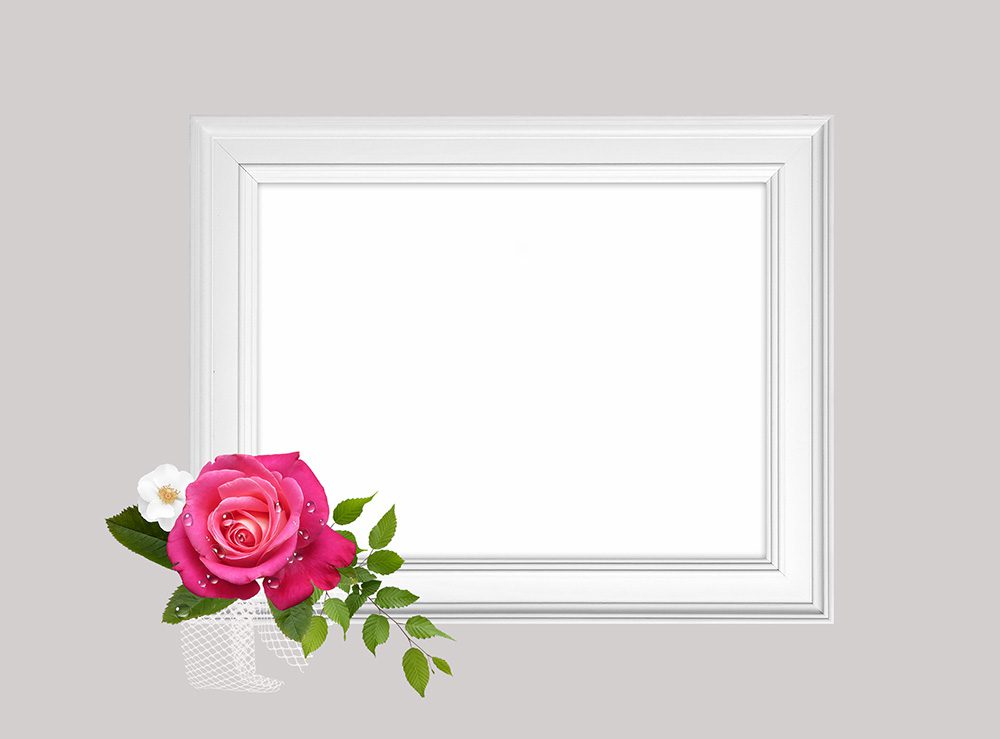 An isolated PNG mockup featuring a landscape image frame decorated with flowers. Place your image into the placeholder and create a beautiful floral frame mockup in seconds.
---
Conclusion
Taking a great photo is only half the job… the other part is framing your photo and showing it to others!
This collection of templates features the best mockups for turning your simple digital photo into a polaroid or photo album image.
Need different kind of photo mockups? Browse our category of Image Effects and see all the creative templates in our library.
Visualize your design Use a product mockup to showcase your design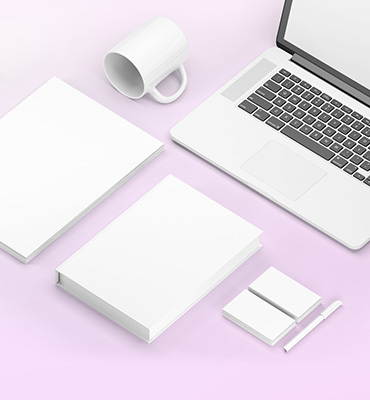 Create your design Use our templates to create delightful designs for any medium