How to Do Branding as a Small Business
•
September 27th 2021
•
6 minute read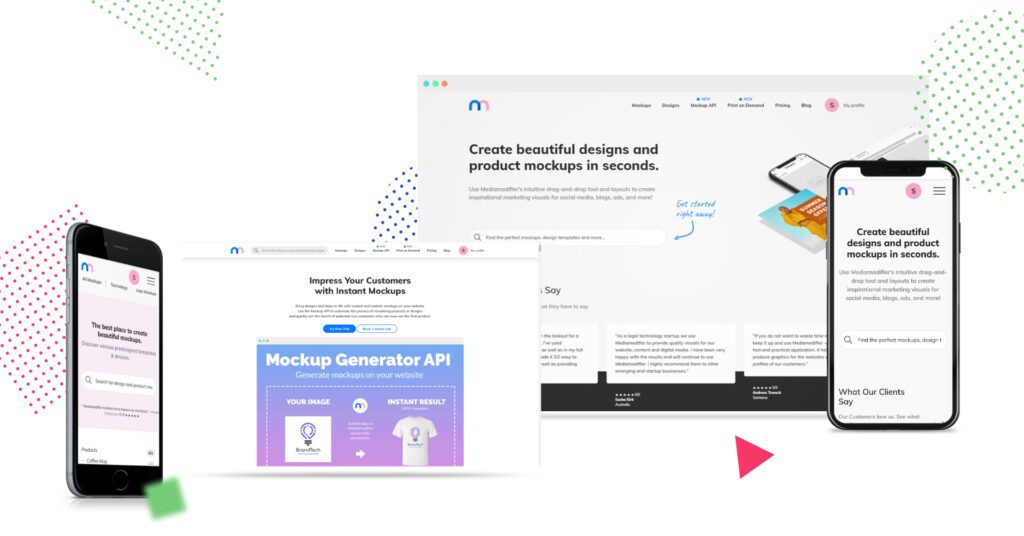 Branding is sometimes said to be the backbone of a business. After all, it's how your customers identify you, get to know you and remember you. As a small business, you may think that branding is something only big businesses do or something that may be done a little later.
Indeed, it should be said upfront that branding may not bring the short-term results that you are looking for or that your business requires. However, with hindsight, we feel that branding is something that you should be looking into because it may be crucial to the longer-term success of your business.
Your brand is unique. Only you can tell the story of what you stand for and the problems that you solve, making your brand an extremely valuable asset of your business. To compete with others, your brand identity, messaging, marketing, engagement and communication should be consistent. Why? To help you foster and cultivate strong connections with your target audience right from the get-go.
What is branding?
In the words of the Branding Journal, branding is the "process of giving meaning" to your business by creating and shaping your brand's perception in your consumers' minds. It's a strategy It's more than just your business name and logo. It also involves your brand's voice, values and the overall experience your customer goes through.
"Branding is an iterative process and requires getting in touch with the heart of your customers and your business." – Hubspot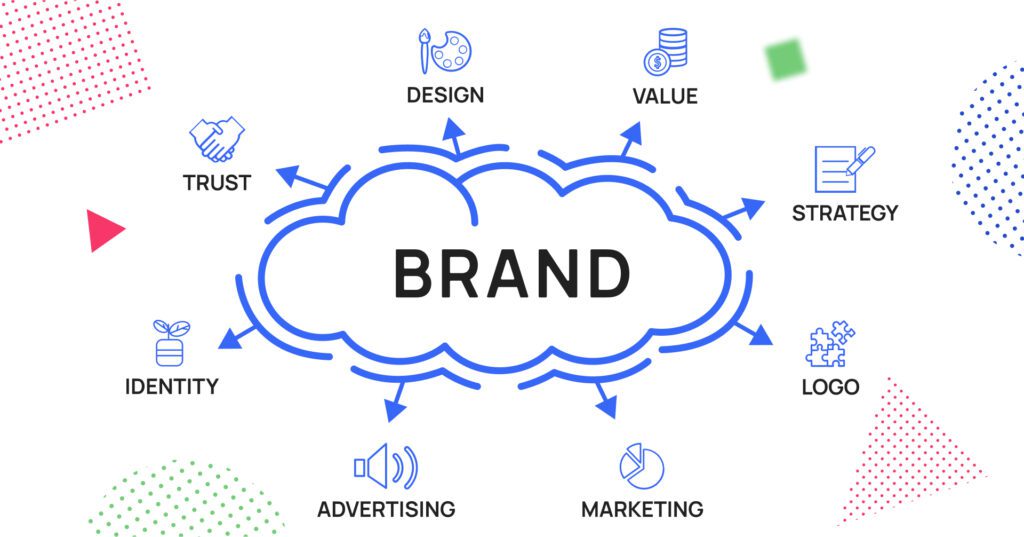 Why is branding important?
Besides helping you to foster and cultivate strong connections with your audience, branding is important for reasons such as:
Standing out from your competitors
Building and enhancing brand recognition and perception
Increasing brand value
In addition, strong branding can also help you in hiring as your employees have a better understanding of what you stand for and can help advocate it.
Now that you understand what branding is and why it's important, read on to find out how you can do branding as a small business even if you have limited resources.
5 tips on how to do branding as a small business
1. Research your competitors
First things first, research matters! As you brand your business, you should know what your competitors are doing. Research and compile a folder with information about their brand, for example:
What is their brand's purpose? What problems do they say they solve?
How do they define their brand identity, value and story?
Which colours do they use in their visual identity? What does their logo look like? How do their visuals make you and their customers feel?
What are customers saying about them on social media and review websites?
Which topics do they write about in their blogs?
What do they say is their expertise?
Who is their audience?
What is their customer experience like?
2. Identify your brand's purpose
How can you explain what you do in one sentence? For example, our one-liner at Mediamodifier is "we empower anyone from individuals to large brands to create world-class visual assets for their marketing needs".
A good starting point is to complete this sentence: "we help people to…". Of course, the word "help" is interchangeable with other words such as "empower" and "enable", but it's a good way to kickstart the thinking process of what your brand and business do.
Here are some questions to help you along:
What problem(s) does your product/service solve?
What is unique about your brand?
Why should people care about your brand and your business?
Who is your target audience?
3. Define your brand personality
Along with your brand purpose, work on defining your brand personality. While this doesn't have to be set in stone, and can change as your business journeys along, starting a simple plan about your brand personality helps in getting your audience to get to know you and remember you.
What are your values? What is your brand story? Just like how each of us has our own personal values, back story and personality traits, your business should have them too. You can start by having a think about how you want to be perceived, for example, do you want to be fun, cheeky, serious or traditional?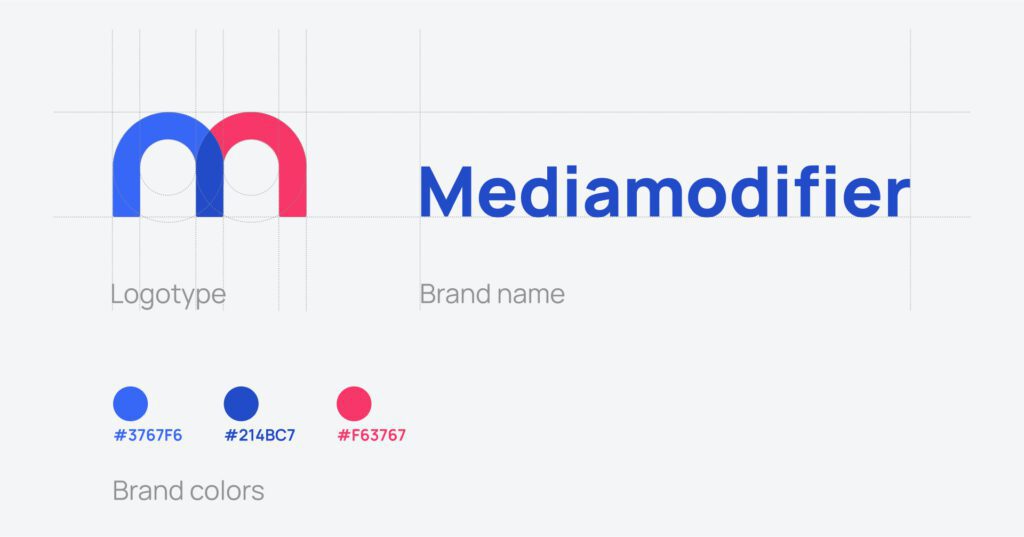 4. Create your visual identity
After your brand purpose and personality comes your visual identity. Based on what your purpose and personality are, have a think about how this would translate into visuals for your brand: your logo, your brand colours, your social media header images, your website, your business cards and more.
This is where mockups can come in really handy:
Your brand should have a consistent visual identity so people remember and identify you.
5. Know your audience
Another important aspect of branding is knowing exactly who your target audience is. What are their demographics, e.g. their age, gender, income, job, etc? What are their psychographics, e.g. their likes, dislikes, hobbies, favourite social media channels, etc?
Do some research and brainstorming, and document all of this. This will ultimately help you in drawing up marketing personas so you know exactly who you are targeting and how you should reach them. It can also help you in identifying people that you can recruit to help give you feedback on your entire branding so you know what speaks to them – both verbally and visually!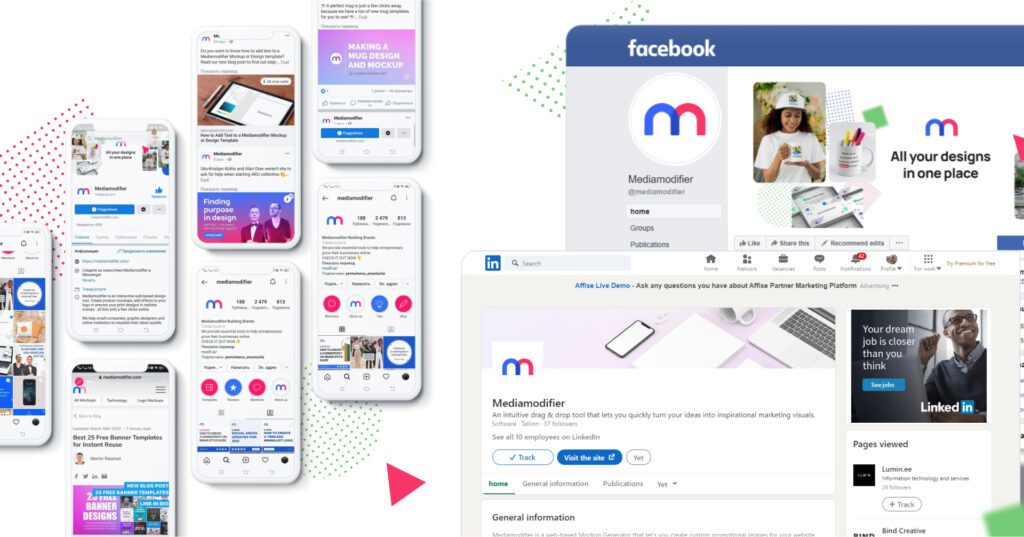 Let's get branding!
Branding doesn't have to cost much, it just needs some love and care from you to get started! Just like planting a flower from a seed, it starts from having a think and documenting some ideas to get going. Now let's get branding, and subsequently, get started with marketing.
Let us know if you have any questions in the comments so we can help you on your way.
Visualize your design Use a product mockup to showcase your design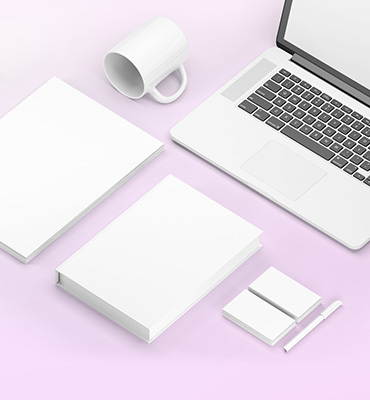 Create your design Use our templates to create delightful designs for any medium