Use These 7 Social Media Hacks to Grow Your Following
•
June 22nd 2021
•
4 minute read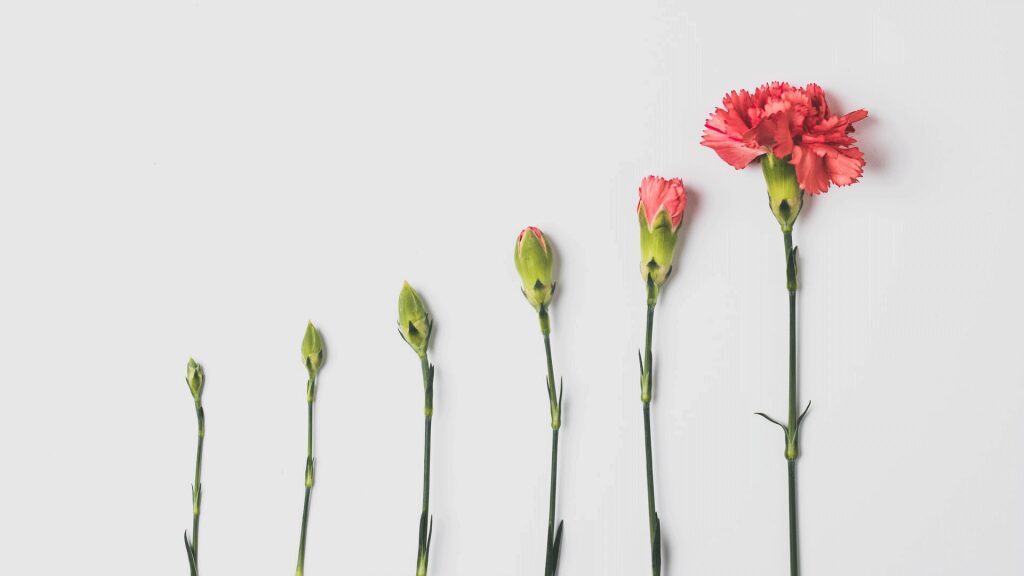 4.2 billion people use social media actively. That's more than half the population! The competition to get attention is fierce if you want to grow your following, but thankfully there are some proven social media hacks that can help you achieve your goals.
1. Use alt text on your pictures
It might seem weird, but there are a lot of blind or visually disabled people who still enjoy consuming visual content. Adding alt text to your pictures not only makes them accessible but is likely to boost your impressions and followers as it's an amazing secret social media SEO tactic.
Instagram is testing a keyword search function that will let people find images that match their search without the use of hashtags. Alt text is a perfect way to sneak in those keywords about your post without having to include them in your caption.
When uploading a photo, click "Advanced settings" at the bottom of the page.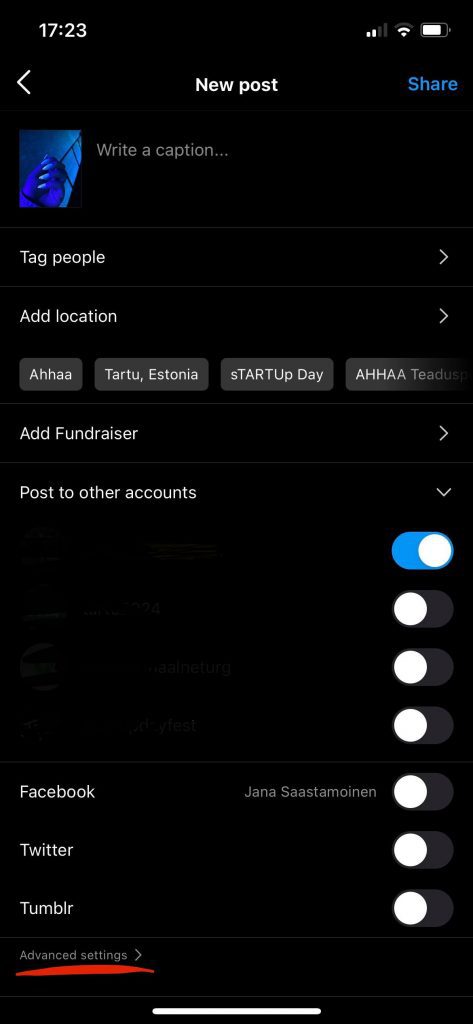 2. Then, find the "Write alt text" function.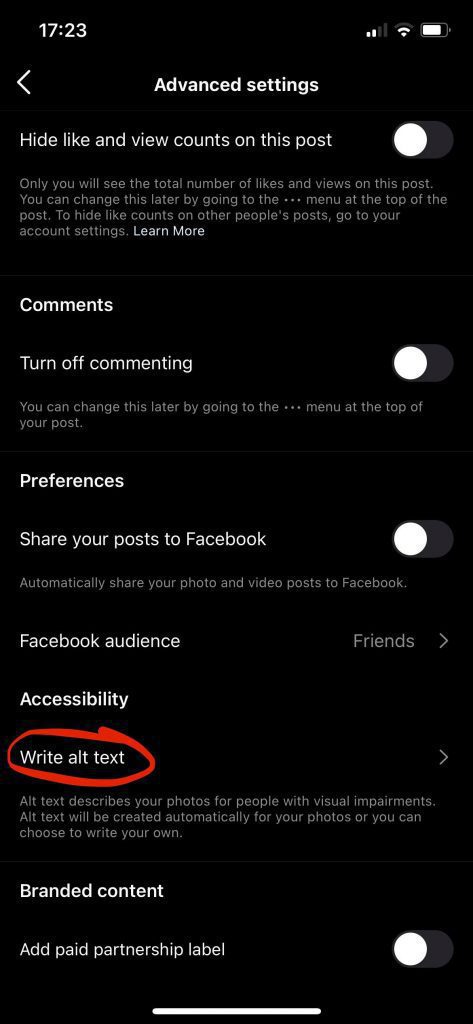 3. Describe your picture. Some best practices are: be specific, keep it under 125 characters and get straight to describing the image without any "Image of…" beginnings.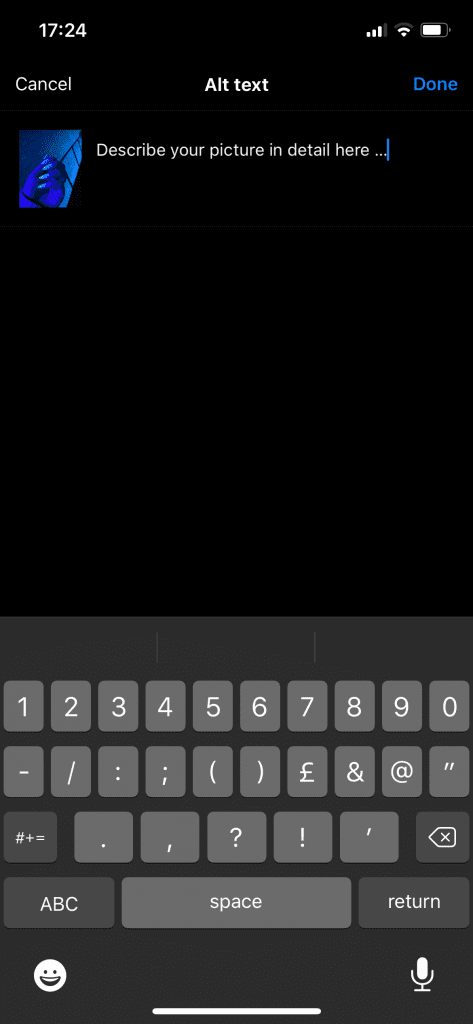 2. Invite people to like your page
This is one of our favorite easy social media hacks. When people like your Facebook posts and aren't already following you, you have the opportunity to invite them to like your page. The best way to make the most of this function is to set up an ad where you exclude people who already like your page so it gets shown to as many new potential followers as possible!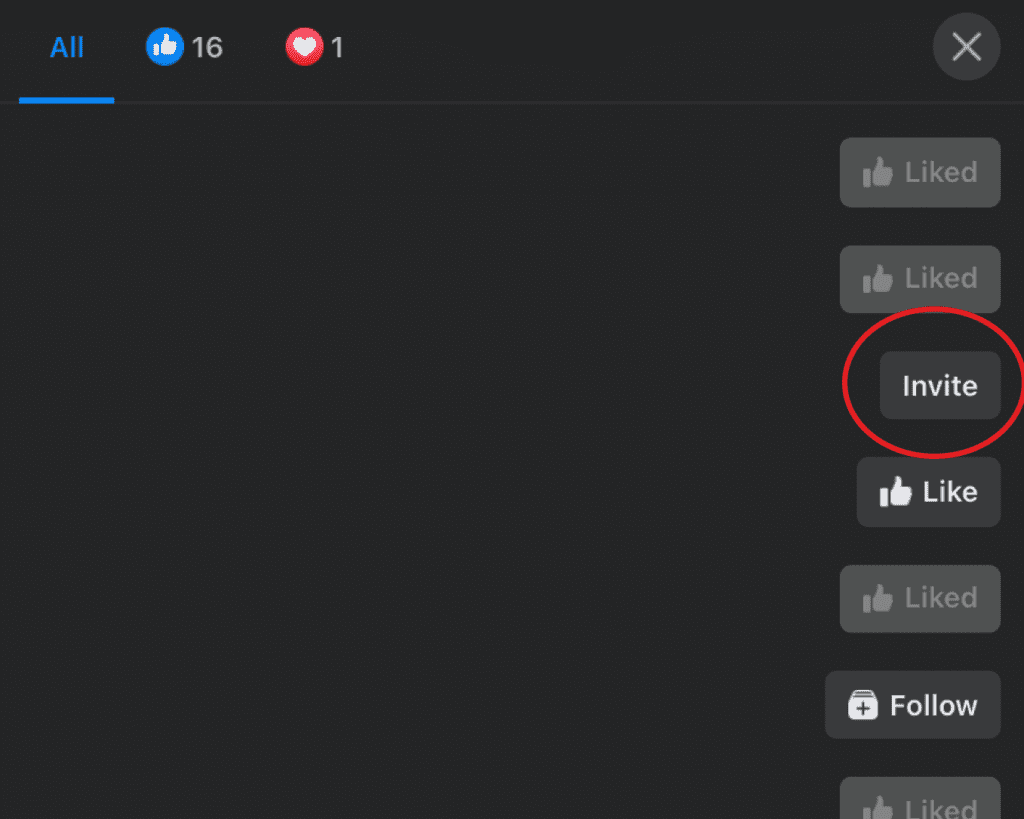 3. Engage with similar accounts
Like, comment and follow accounts similar to yours. Add a funny comment, ask questions, offer advice – whatever you do, engage with other accounts. The more you comment, the more attention you'll get. If you add a valuable comment, people might click on your profile and because they're interested in the account you commented under, it's more than likely they'll give you a follow as well if they like your content.
4. Use popular hashtags and locations
Now I don't mean you should use all the popular hashtags in the world, but choose some relevant ones for your post. For example, #ootd for fashion blogs or #diyhomedecor for interior design pages. People searching for these hashtags already have an interest in relevant content. Keeping up with trends is an excellent way to get that much-desired attention.
Even better, lots of people follow their favorite hashtags so if you use it, they might even see it in their feed! If they like your content they're likely to follow you to see more!
For example, I love goats, so I follow #goatsofinstagram. There are 1.1 million posts with that hashtag and recently I saw this cute guy pop up on my feed. Can you spot him under all the hashtagged posts as well?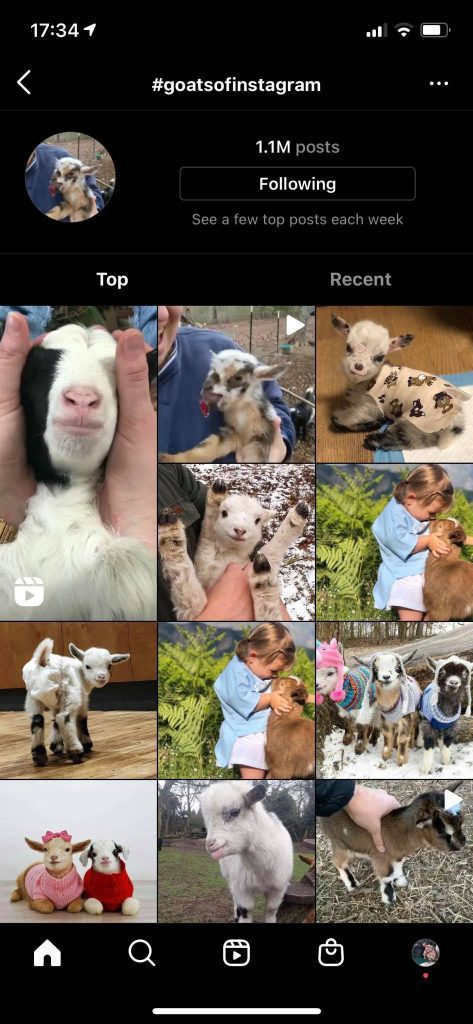 The same goes with locations. If people are searching for things to do at a location or pictures of a certain place, they're likely to come across your post.
5. Use a period before you Tweet @ someone
If you're active on Twitter, this is definitely something you need to know. According to Cision, if you start a Tweet with an @, only the people who follow both you and the person you tagged will see the post. However, if you put a period before the @, everyone who follows you will see it. So easy, but so valuable.
6. Post frequently, but not too much

Every social media algorithm has its own optimal frequency of posts. Do some research on how often to post on each channel. For example, you should be posting on Facebook at least 3x a week but not more than 2x a day. The optimal number of posts for TikTok is 3x a day, on Twitter it's somewhere between 3-30 and Instagram says no more than 3 a day.
Once you get a rhythm going, check your insights on when your followers are most active to get the most reach and engagement.
7. Test, monitor and optimize
Certain content just works better on some platforms than others. Few people are going to follow you on 4 different sites to get the same content. To figure out what works best on each platform, run some tests. You can post different visuals, messages, content types or test what time of day works for each platform. When you've figured out your niche for each site, continue optimizing to cater to and grow your audience.
Do you use any more social media hacks to grow your audience? Share your insight in the comments.
Visualize your design Use a product mockup to showcase your design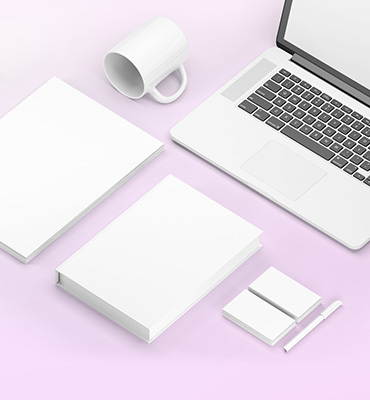 Create your design Use our templates to create delightful designs for any medium