10 Post Ideas for Social Media in May 2022
•
April 22nd 2021
•
6 minute read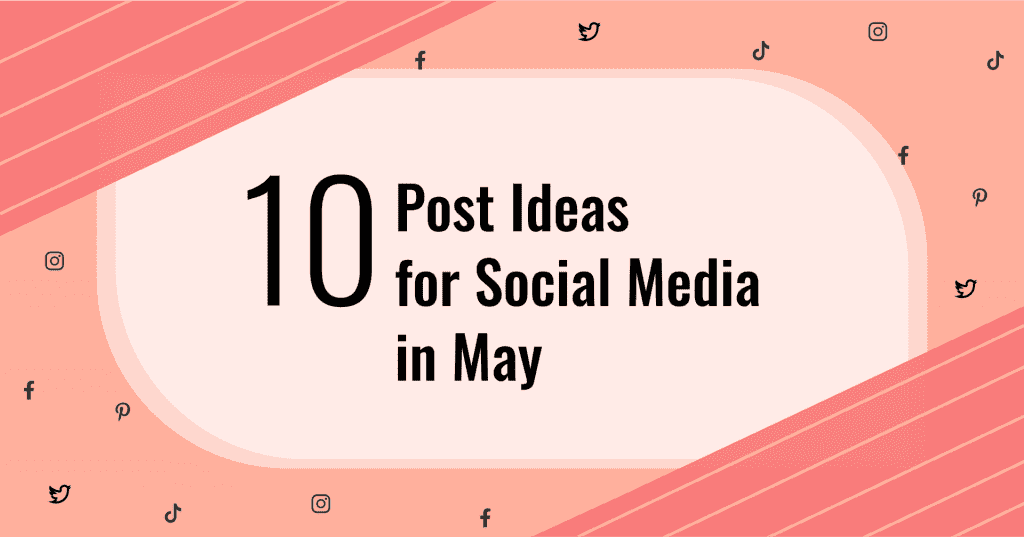 What should you post for social media in May? Us here at MediaModifier are here to help you! We aim to constantly help marketers, designers, and pretty much everyone to do their work better with our mockup generator and design maker. That's why we've started a series on what to post on social media each month, along with editable drag-and-drop templates that you can use in seconds!
NB: Each template is customizable to the size of the social media channel of your choice. Simply click on "Choose size" at the top right of the Design Maker and select which social media post/design size you'd like.
As we do, let's start with the month-long themes.
1. Asian American and Pacific Islander Heritage Month
May is the Asian American and Pacific Islander Heritage Month. Multiple associations ("the Library of Congress, National Archives and Records Administration, National Endowment for the Humanities, National Gallery of Art, National Park Service, Smithsonian Institution and the United States Holocaust Memorial Museum") come together to pay tribute to "the generations of Asian and Pacific Islanders who have enriched America's history and are instrumental in its future success".
Heritage month template
Here's a template example with pictures of Asians and Pacific Islanders performing their traditional dances along with a Martin Luther King Jr quote for social media in May – change the text and photo as you wish to make it your own!
---
2. Mystery Month
The month of May has also been designated at Mystery Month by Booklist, "a favorite book reviewing resource for librarians". Love mystery books, crime drama or Sherlock Holmes? Why not use the mystery theme in line with your marketing for this month?
Mystery month social media template
Use this design template for creating a social media post with a mystery theme for your marketing.
---
For May, there are two special week-long themes that are certainly commemorating!
3. Nurses Week – 6 to 12 May
Starting with National Nurses Day in the United States on 6 May and ending with International Nurses Day (IND) on 12 May, this is a great time for us to thank all the people in the world who have given themselves selflessly to this profession.
The overarching theme for IND this year is "Nurses: A Voice to Lead", with the sub-theme "Vision for Future Healthcare".
Template to thank nurses
Want to show your appreciation for nurses on social media this May? Feel free to edit this template and change the pictures and text so it represents your/your brand's personality.
---
4. Emergency Medical Services Week – 15 to 21 May
The American College of Emergency Physicians (ACEP) has dedicated the week of 16 to 22 May as Emergency Services Week "to honor those frontline heroes dedicated to providing emergency medicine that saves so many lives every day".
As the theme for 2021 is "THIS IS EMS: Caring for Our Communities", why not join the ACEP in celebrating all emergency medical service personnel, and wish them safety and good health at all times?
Template to thank EMS workers
Show your love for the emergency medical service personnel in your country!
---
And now, on to the various days happening in May that we think are worth posting about!
5. Star Wars Day – 4 May
Yes, indeed, Star Wars is so popular that it has its own day. Why 4 May? Because "May the fourth" sounds almost exactly like the start of the greeting "May the force be with you"!
May the 4th be with you template
Share the force with your followers this 4 May with this Star Wars template, and may the force be with you. 😉
---
6. Cinco de Mayo – 5 May
Although it isn't widely celebrated in Mexico, Cinco de Mayo is celebrated in Puebla and "by Mexican-Americans". The day commemorates the victory of Mexican forces over France in the Battle of Puebla on 5 May 1862.
Cinco de Mayo template
Celebrate Cinco de Mayo with this editable template – and perhaps a Paloma?
---
7. Mother's Day – 8 May
The USA, Canada, Australia, New Zealand, Japan, Singapore, India, China, the Philippines, South Africa and most European countries celebrate Mother's Day on the second Sunday of May each year. Interestingly, the UK and Ireland don't follow this rule. They celebrate Mother's Day on the fourth Sunday of Lent.
Mothers Day social media template
Don't forget to get some flowers in addition to wishing your mum a Happy Mother's Day!
---
8. International Hummus Day – 13 May
Who doesn't love hummus? Originating from the Middle East hundreds of years ago, hummus has now become a well-loved spread by many around the globe. If you enjoy this wonderful chickpea-based creation, 13 May is the time to profess your love for it.
Social media template featuring hummus
Here's a simple design template for you to express your love for hummus! The text and picture are editable. All you have to do is drag and drop.
---
9. National Bike to Work Day – 21 May
Biking has become more popular these days as an alternative form of transportation, and it is a great form of recreation. As it's good exercise and environmentally friendly, we think it would be awesome to join the League of American Bicyclists in celebrating – and promoting – National Bike to Work Day.
Template for National Bike to Work Day
Encourage your friends, family and social media followers to bike to work together on the same day!
---
10. World Product Day – 27 May
Simply, World Product Day is a day to celebrate the craft and community of product management. For us at MediaModifier, product management sure is an integral aspect of our business so we're definitely taking this day to celebrate our product management team.
Product Day social media template
Give kudos and acknowledge the work of your product management people on this day! The text is editable in this template so do add a message that's meaningful to those you know.
---
We hope this helps you with your social media plan for May! Do tag us if you use any of our templates. We'd love to see how you're commemorating these special days and events.
Visualize your design Use a product mockup to showcase your design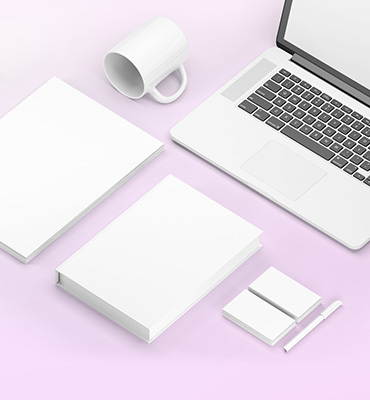 Create your design Use our templates to create delightful designs for any medium