10 Post Ideas for Social Media in April 2022
•
March 23rd 2021
•
7 minute read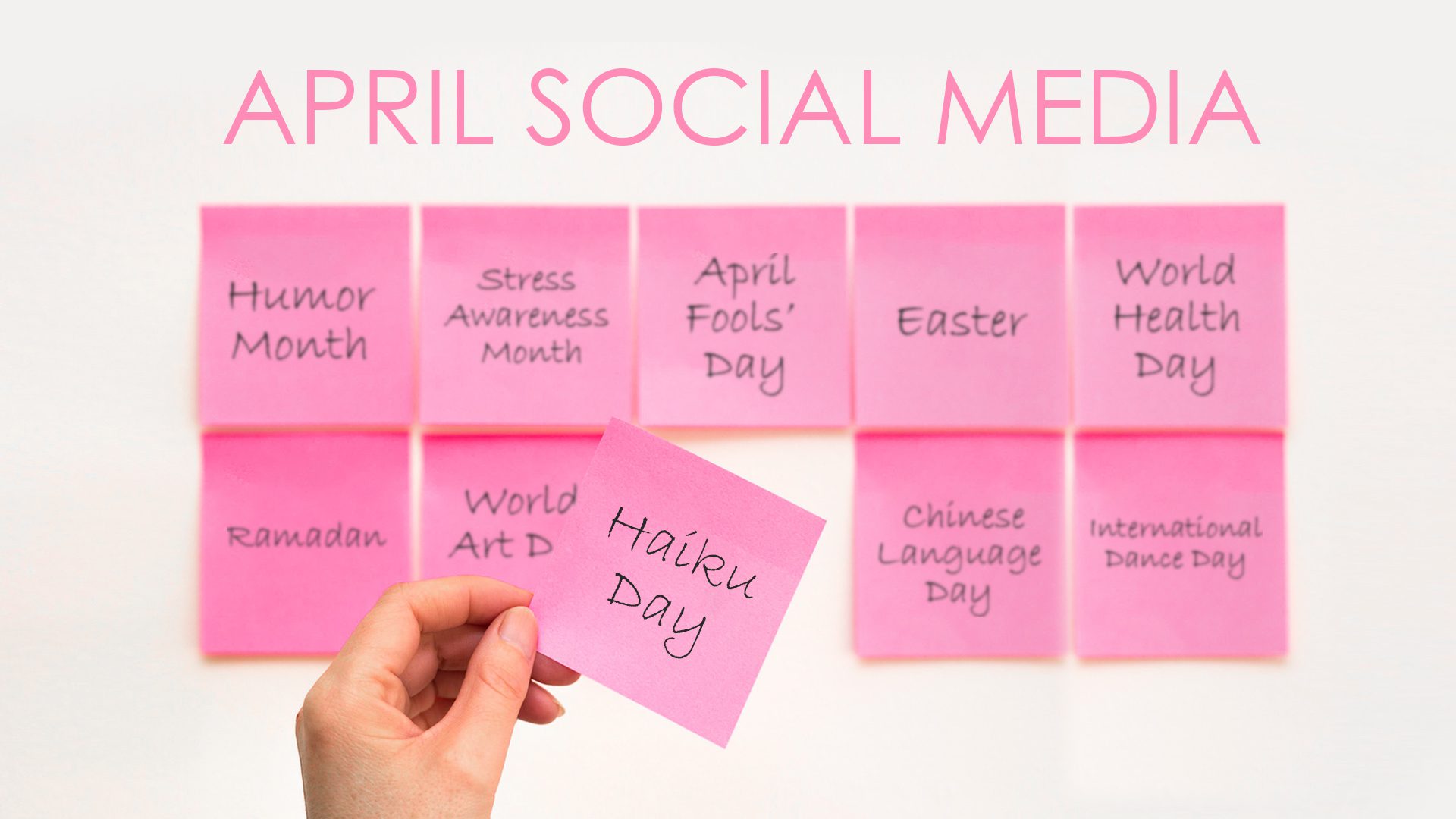 At MediaModifier, we're all about helping marketers, designers, and basically, everyone, to do their work better. As such, we thought, why not help our social media marketing friends? Presenting our ideas (and templates to get you started!) for what to post on social media in April, based on what's going on in the world and important things to keep up with.
NB: Each template is customizable to the size of the social media channel of your choice. Simply click on "Choose size" at the top right of the Design Maker and select which social media post/design size you'd like.
Let's start with the months! Interestingly enough, as April starts with April Fools' Day, it also kickstarts two month-long themes.
1. National Humor Month
Comedian and best-selling author Larry Wilde founded National Humor Month in 1976. He aimed to enlighten the public about humor's therapeutic effects and value. It's said that laughter and joy can lead to improved well-being, higher morale, better communication skills and ultimately, a more enriching life. That's why National Humor Month is certainly something that should be celebrated worldwide!
Here's a template example of a young woman laughing perfect for social media in April – change the text and photo as you wish to make it your own!
---
2. Stress Awareness Month
Initiated by the Stress Management Society in the UK, Stress Awareness Month, has been held every April since 1992. Stress is said to be "one of the great public health challenges of our time". Millions of people around the world experiencing high levels of it, especially in these pandemic times. So why not show your support for your family, friends, colleagues and everyone out there who needs a little love and help to cope with stress?
Use this design template for creating a social media post and raising awareness about corona-virus and the social issues related to it.
---
And now, on to the various days happening in April that we think are worth commemorating!
3. April Fools' Day – 1 April
It's the classic day to play a prank on someone! As it's safer to stay home, perhaps you can try some Zoom pranks (thanks Business Insider!) on your colleagues, friends and family? Or here's a funny phone notification you can share to help your audience prank someone. 😉
Kickoff your social media in April with an example of an FBI prank. Edit the text to say anything that would fool your audience.
PS: MediaModifier takes no responsibility for any of the pranks you decide to play.
---
4. Ramadan – starting 3 April
Ramadan is the ninth month in the Islamic calendar and is known as the most sacred month of the year in Islamic culture. Throughout the month, Muslims will fast from dusk till dawn "to devote themselves to their faith and come closer to Allah, or God". During this month, you can wish your Muslim friends "Ramadan Kareem" ("Have a generous Ramadan") or "Ramadan Mubarak" ("Happy Ramadan").
Wish your Muslim audience "Ramadan Kareem" with this template.
---
5. World Health Day – 7 April
World Health Day was incepted in 1948 at the First Health Assembly and has since taken effect from 1950. The day aims to create awareness of "a specific health theme to highlight a priority area of concern for the World Health Organization". It also serves as "an opportunity to focus worldwide attention on these important aspects of global health".
Over the years, important health issues that have been highlighted include "mental health, maternal and child care, and climate change".
Inspire to accomplish being healthy? Remind your audience to go for a walk or run for World Health Day!
---
6. World Art Day – 15 April
World Art Day is a day of "celebration to promote the development, diffusion and enjoyment of art". It's also the birthday of the world-famous painter Leonardo da Vinci! UNESCO has explained that celebrations on this day help to "reinforce the links between artistic creations and society, encourage greater awareness of the diversity of artistic expressions and highlight the contribution of artists to sustainable development. It is also an occasion to shine a light on arts education in schools, as culture can pave the way for inclusive and equitable education."
Inspire your audience with an art-themed quote. The text is editable so you can choose your own favorite. For example, this quote from Salvador Dali: "A true artist is not one who is inspired, but one who inspires others."
---
7. Easter – 17 April
Whilst Easter may be a Christian holiday that commemorates the resurrection of Jesus from the dead, many around the world who aren't Christian also celebrate it with Easter eggs, chocolates and the Easter bunny!
Combine Easter and the National Humor months with these hand-drawn flying chick design. As always text is fully customizable.
---
8. International Haiku Day – 17 April
17 April is the day to honour the haiku – a form of Japanese poetry. Haiku is often defined in English as "a Japanese poetry form written in three lines: 5 syllables in the first line, 7 syllables in the second, and 5 syllables for the third". A simplified definition is "there are other facets to haiku that are more important than syllable count."
You can read some beautiful examples of haiku here!
Show off your Haiku skills with this template! Remember the order of syllables per line is 7,5,7.
---
9. UN Chinese Language Day – 20 April
UN Chinese Language Day is a day that's observed globally as it's one of the UN's six official languages. "Language Days at the United Nations seek to celebrate multilingualism and cultural diversity as well as to promote equal use of all six official languages throughout the Organization."
To honor the language on this day, why not share some wisdom through Chinese proverbs? In this particular Chinese proverb template, we've chosen the proverb "小洞不补,大洞吃苦" which means a small hole that's not mended in time will eventually be a big hole that's more difficult to mend. This proverb teaches you to fix something while you can and not wait as it may end up being too late to do so.
Find more Chinese proverbs to copy+paste into your template here.
---
10. International Dance Day – 29 April
International Dance Day was founded by the Dance Committee of ITI in 1982 and has been celebrated on 29 April ever since. It's also the birthday of Jean-Georges Noverre, who is the creator of modern ballet. "This day is a celebration day for those who can see the value and importance of the art form "dance", and acts as a wake-up-call for governments, politicians and institutions which have not yet recognized its value to the people and to the individual and have not yet realized its potential for economic growth."
More than just an art form, dance has been known to have other benefits that help enrich one's life as it helps to improve posture and flexibility, instill discipline and sharpen your mind.
Inspire your followers to dance with this ballet-themed template. You're free to change the text. An alternative example from Kurt Vonnegut: "Dance, even if you have nowhere to do it but your living room."
---
We hope this helps you with your social media plan for April! Do tag us if you use any of our templates. We'd love to see how you're commemorating these special days and events.
Visualize your design Use a product mockup to showcase your design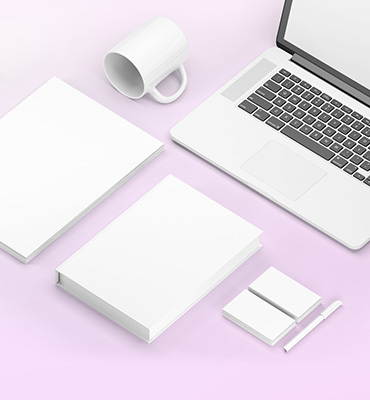 Create your design Use our templates to create delightful designs for any medium