Print on Demand: 6 Easy Steps to Start a Profitable Side Business
•
February 2nd 2022
•
6 minute read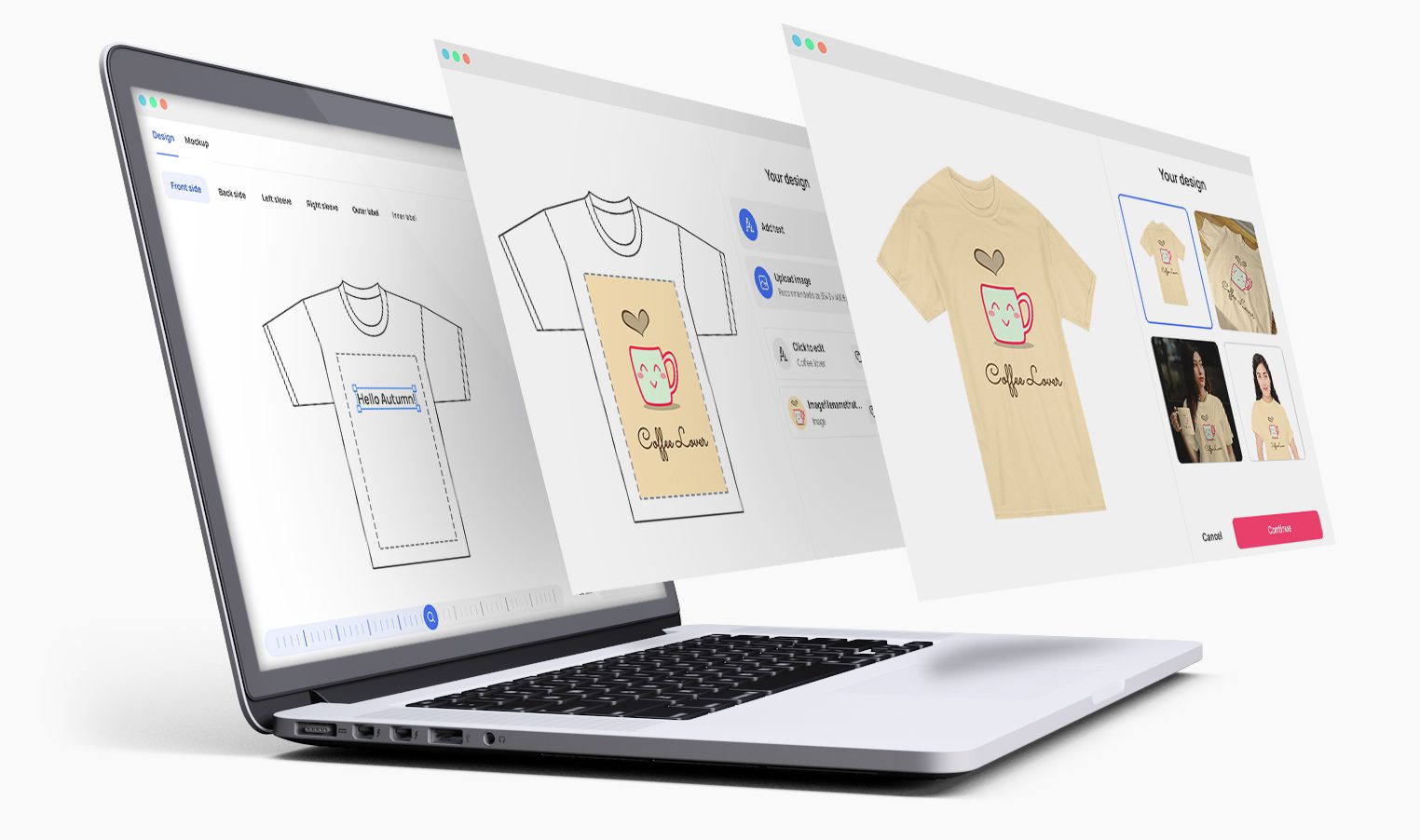 If you're looking for a way to make some extra cash, print-on-demand (POD) may be the perfect solution for you. Getting started is not as difficult as you think, and there are several different ways to start making money. In this article, we will outline the road to success to launch your own print-on-demand business. We will take you through every step from pricing to design and provide tips for marketing your new venture. Let's get started!
First of all – what is print on demand and how does it work?
Print-on-demand is an order fulfillment method that allows you to sell branded merchandise without having any products in stock. You can create and sell anything from t-shirts and mugs to phone cases and notebooks. The best part is that you don't have to worry about shipping, and you only need to order stock when a purchase is made, which makes it an excellent option for small businesses and aspiring entrepreneurs.
1. Decide what you want to sell
The first step is to decide what you want to sell. Are you a writer, artist, or musician? Maybe you're a fan of cool hats or already know that there is a niche waiting to be filled with your product? The possibilities are endless, and the only limit is your imagination. Choosing the right products can cause information overload. We suggest looking at Google Trends or any other similar platforms to try and understand which products are currently popular with your potential customers. You'll want to stay in the loop with any current trends and be the first to get your products out there. Reddit, TikTok, and other social media platforms are a great way to keep up to date with what's trending.
2. Choose your platform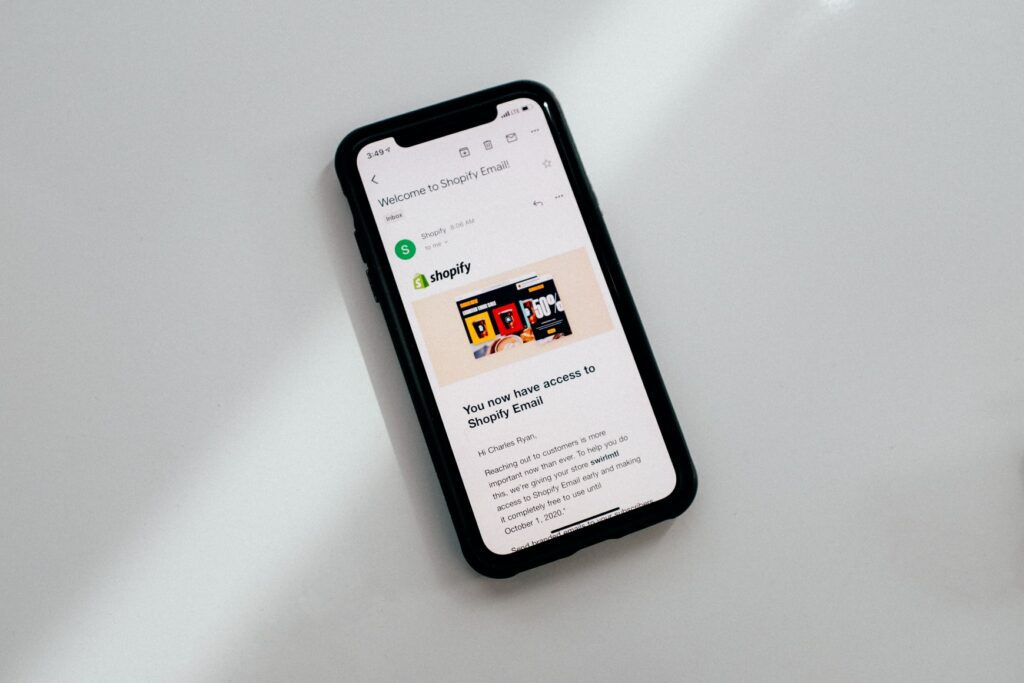 There are several different print-on-demand services available, and they all work similarly: you create an account, select the products you want to sell, and set up your branding. The most popular sites are Printful, Teespring, Spreadshirt, Redbubble, and of course, setting up your own Shopify store. Once you're ready to go, simply upload your designs and start making sales. If you want to take your business to the next level, the Mediamodifier Web to Print plugin can turn your own website into a fully automated store where customers can design, use mockups, and order prints.
3. Design your products
Before you can start selling, you need to create some amazing designs. This is where your imagination comes in – it's time to get creative and think outside the box. You'll want to make sure that all of your products are visually appealing and consistent with your brand. If you're unsure how to get started, we recommend playing around with some ideas and checking out what they would look like on custom products. Don't just try to copy what other successful stores are selling, and try to enhance their ideas by adding your creative twist. There are no rules, besides making sure to stay within the copyright laws.
Once you have your design ready, mockups are a perfect way to bring your ideas to life without having to actually print them. This is a great solution as it saves you time, money, and it is more friendly to the environment since no unfortunate samples need to be thrown away. In addition, you can see your creation in real-time, and decide what needs to be amended before settling on one design.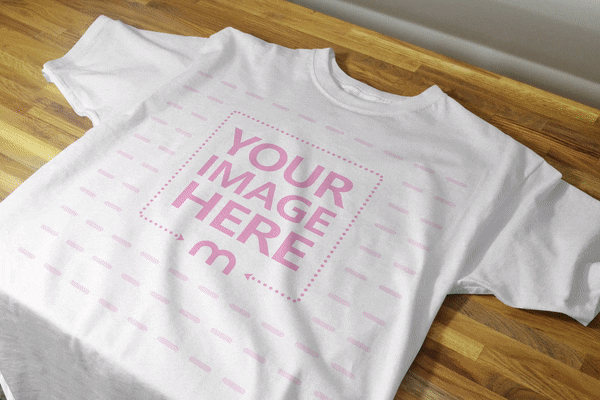 4. Choose your pricing strategy
Price is an essential factor when it comes to print-on-demand products. You want to find a fair price point for you and your customers while also ensuring that you're making a profit. It's a good idea to research and see what other shops in your category or niche are charging. Don't forget to consider the cost of producing the products and any monthly recurring expenses like web hosting, bookkeeping, and marketing. After all, you're probably not doing this for fun, and every business has to be profitable.
5. Set up your print on demand shop
Now it's time to set up your shop! You'll want to add professional images of your products, as well as descriptions, pricing, and any other important information. The more effort you put into your product descriptions, the bigger the chance they will appear on search engines and build trust with customers. It's a good idea to do keyword research and use an SEO plugin on your shop's website. You'll also want to create a catchy tagline or slogan that will help you stand out from the competition. Don't forget to add your social media links so customers can follow you and stay up-to-date on your latest products, and you can cut down on marketing costs.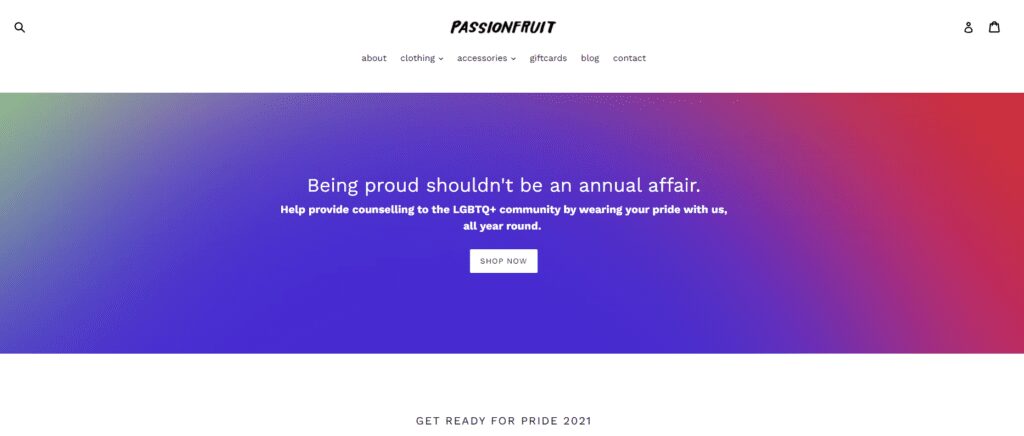 For example, check out this shop called Passionfruit, which has a modest but compelling narrative to promote pride every day of the year through clothing and accessories. They also give back to the community that inspires them to create designs.
6. Start marketing
Good marketing is key when it comes to print-on-demand, especially in the beginning. As mentioned before, you should have a website and a memorable brand to sell your products. We don't mean you have to invest millions into branding, but creating a logo is a must. You'll also want to start building a social media following, as this allows you to interact with your customers directly. You can also offer discounts and free shipping codes on your social media platforms to help increase sales. Another cost-effective way to find potential shoppers is through Google and Facebook/Instagram ads or reselling your products on Etsy and other similar websites. Blogging is also a great free option that might send potential customers to your site when your articles show up on search platforms. 
You're all set!
That wasn't so hard, right? Now that you've set up your print-on-demand shop, it's time to start making sales. Just remember to stay on top of your marketing and branding, and be sure to update your products regularly. With a relatively small effort, you'll be able to watch the money pour in.
Check out this blog post if you're looking for more tips on the most profitable product ideas. Have any advice to give or thoughts to share? Let us know in the comments!
Visualize your design Use a product mockup to showcase your design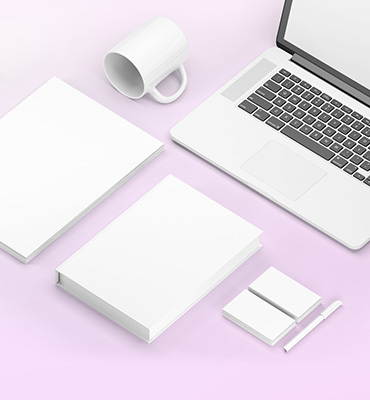 Create your design Use our templates to create delightful designs for any medium