Boost Your Engagement: 9 Instagram Story Ideas
•
January 18th 2022
•
3 minute read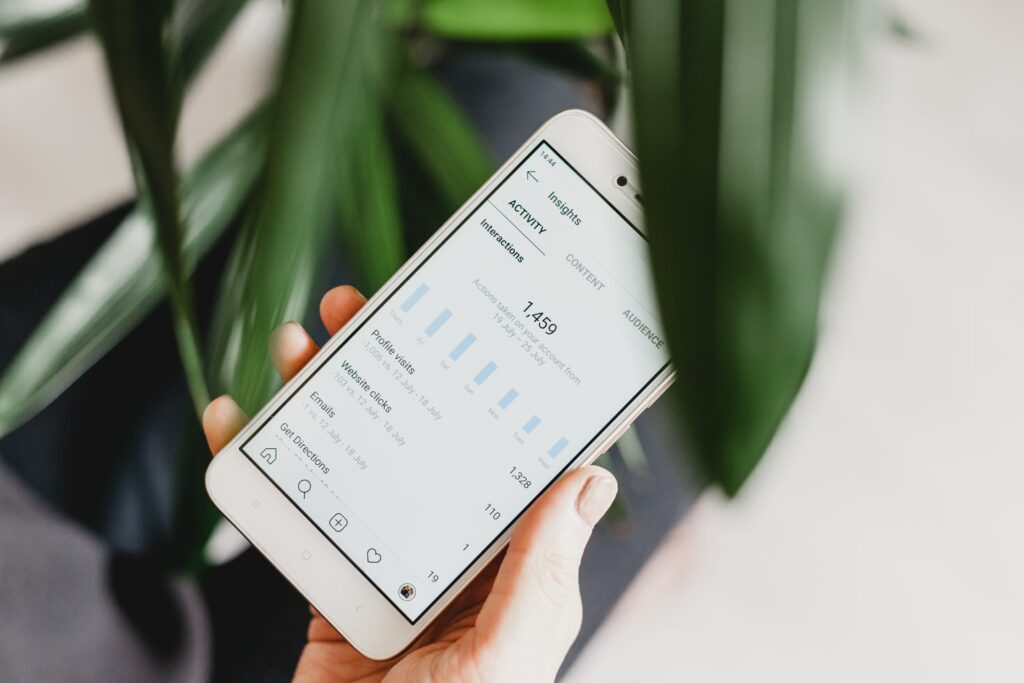 The 'story' feature should be essential to your social media marketing strategy. When you are publishing stories often, you make sure to always be on your clients' minds. Moreover, the algorithm loves stories. If you are in need of some new Instagram story ideas, look no further!
We have compiled a list of nine story templates to help you boost your engagement. These templates are easy to use and quick to edit, so you can have your story ready in no time.
1. Synonyms Instagram Story Template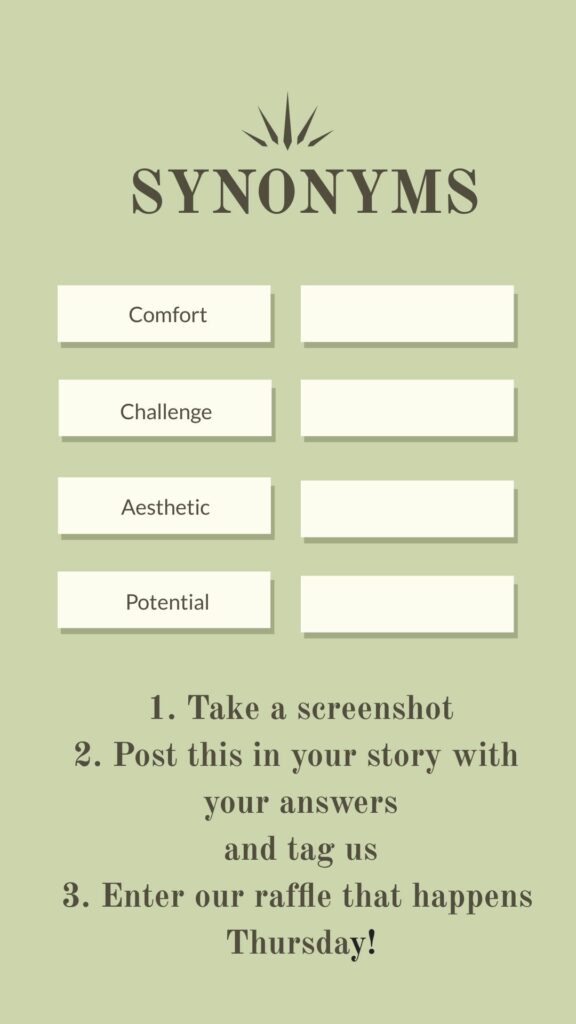 This template is great for boosting your engagement since it requires your followers to post it on their own story and tag you. It is also great for creating a stronger bond with your audience through its more personal nature.
2. Notification Instagram Story Template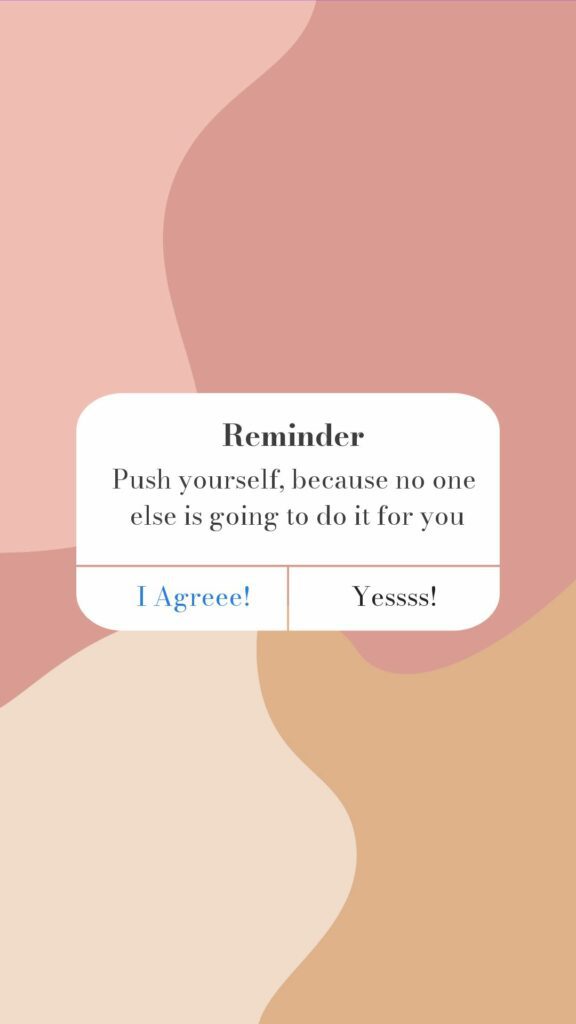 It is always very sweet to get a positive reminder when you are just scrolling through your social media. By layering your own poll on top of this visual, you can gain some interaction, which boosts engagement.
3. Emoji Slider Instagram Story Template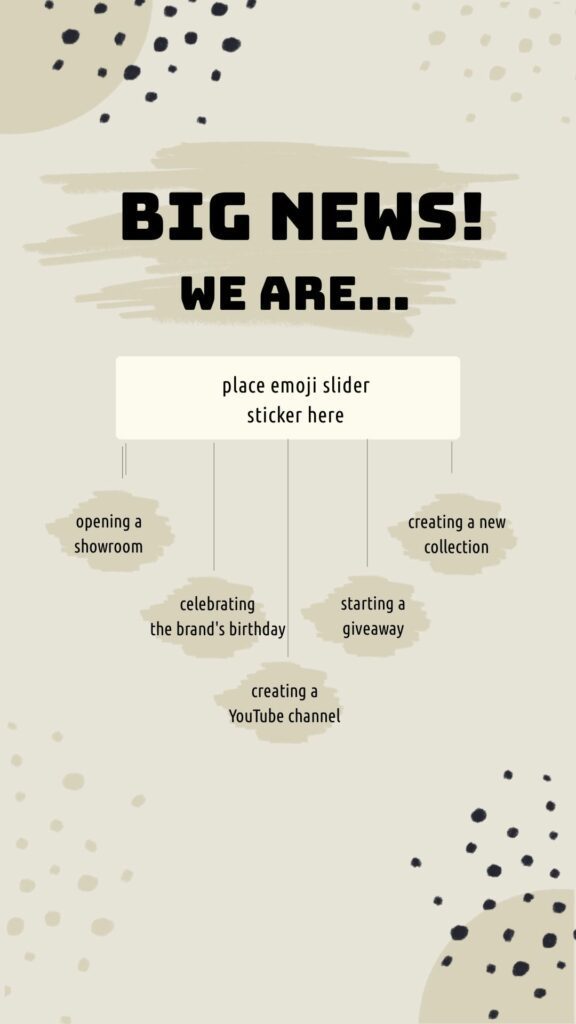 Keep them guessing! The emoji slider is a good way for your followers to voice their thoughts. You can use this to collect guesses or opinions on different topics.
4. Top 3 Instagram Story Template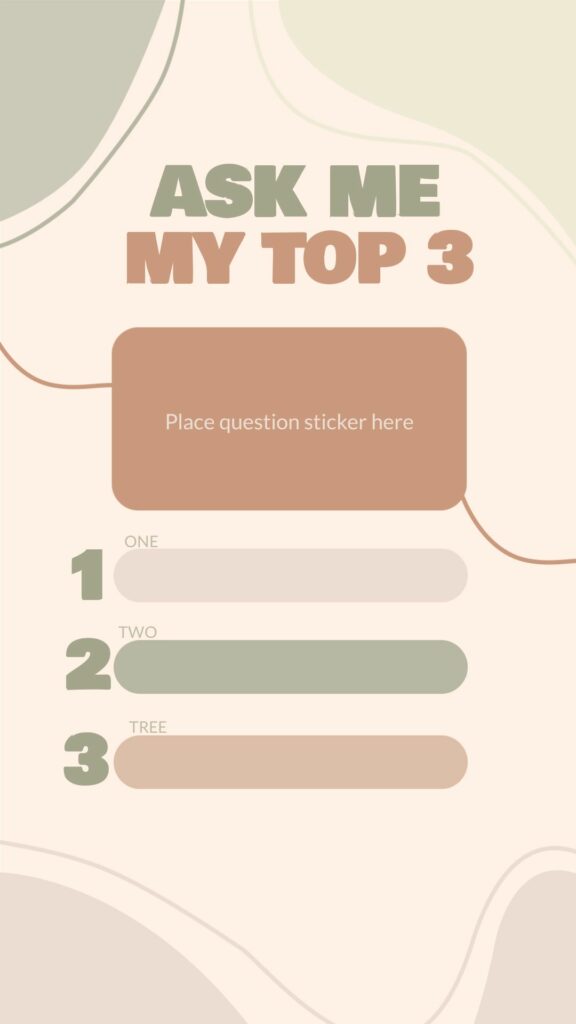 You can engage with your audience with this story idea by asking them to submit prompts for which you will create mini tops. Besides the interaction, this is a good idea as it will give you quite a few concepts for content.
5. Tick the Box Instagram Story Template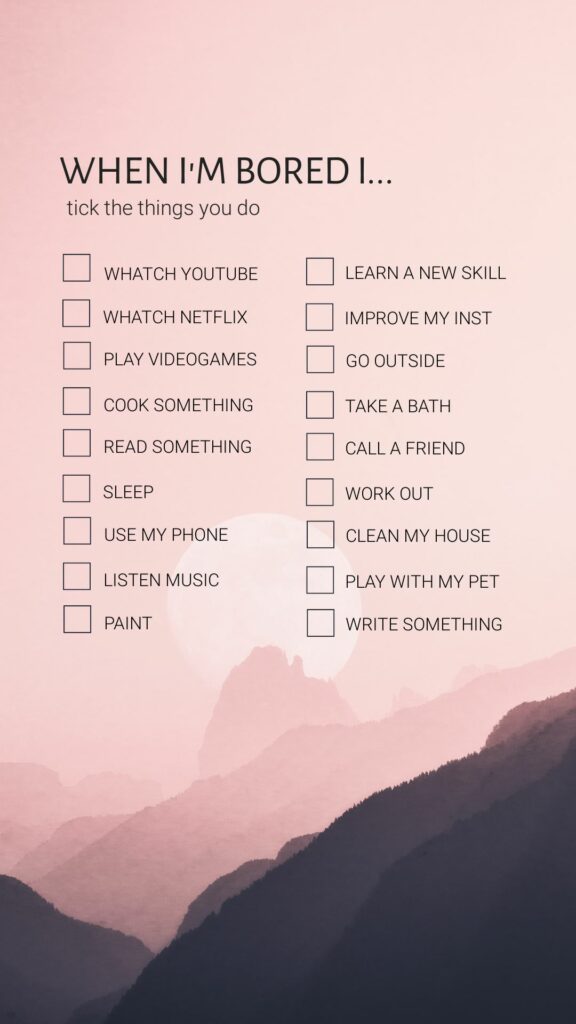 This template creates another story that needs to be screenshotted and reposted by your audience. Encourage them to tag you in their stories for increased engagement. As a tip, try adding your account's name or company logo to your design since it is likely that your template will get reposted.
6. Morning Routine Instagram Story Template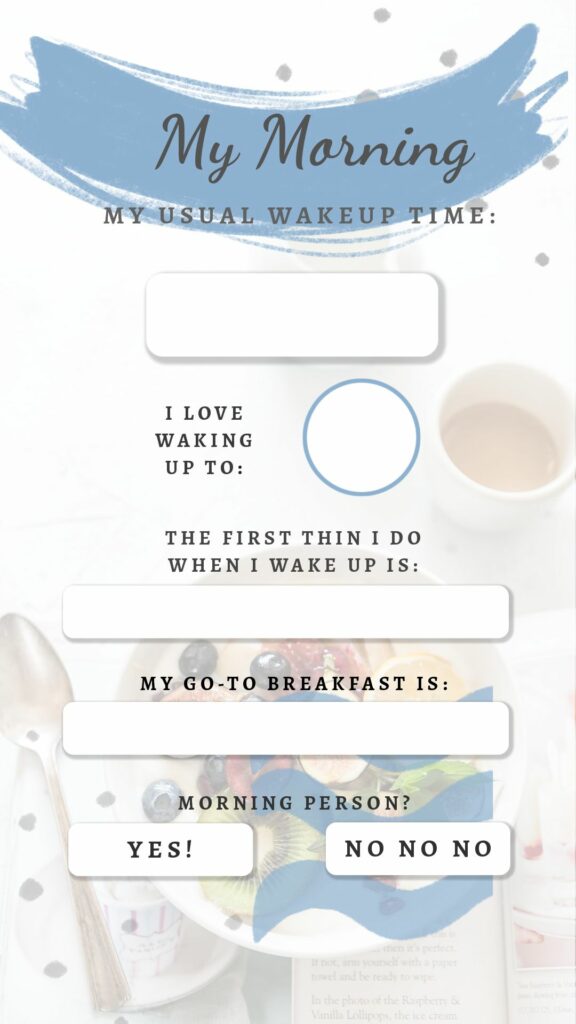 You can use this as a quick template to post a story on days you don't have much time, or you can customize it and ask your audience to repost and tag you.
7. Ask Me Anything Instagram Story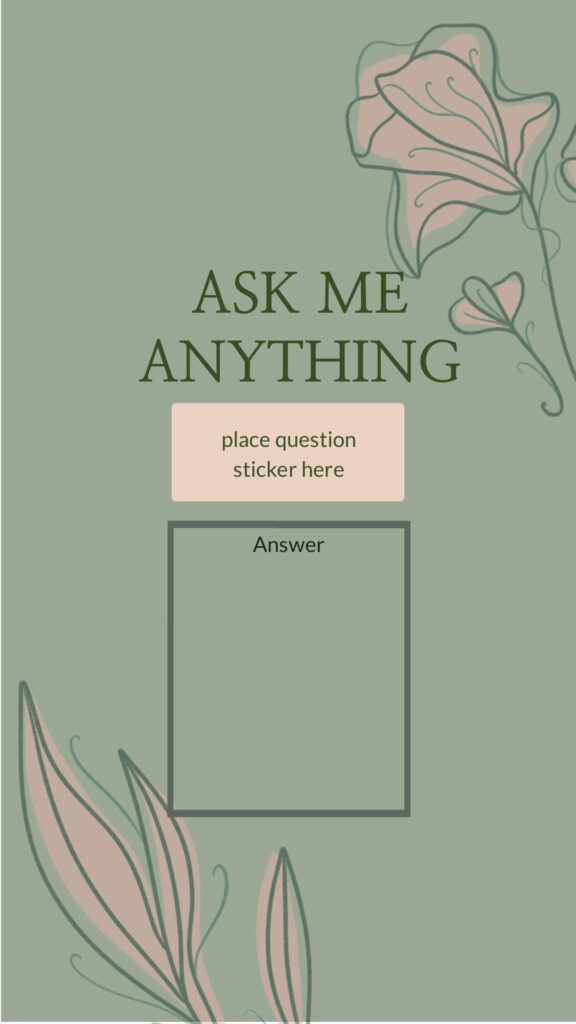 'Ask me anything' is a popular and successful way of communicating with your audience. This cute template helps you create a clean interface when answering the questions.
8. All About Me Instagram Story Template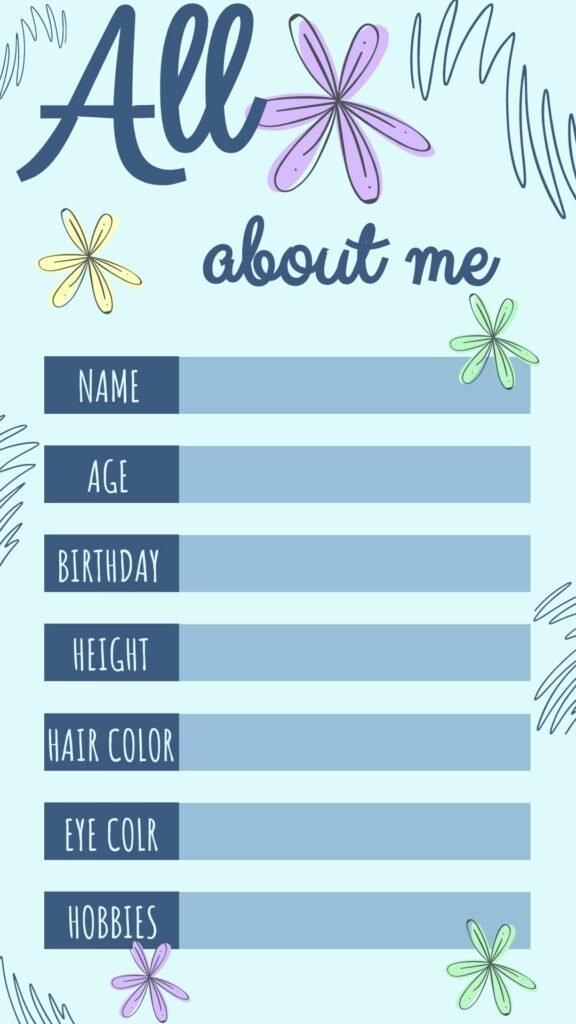 Customize this template and ask your followers to use it, or simply fill it in yourself to get a bit more personal with your audience.
9. Emoji Quiz Instagram Story Template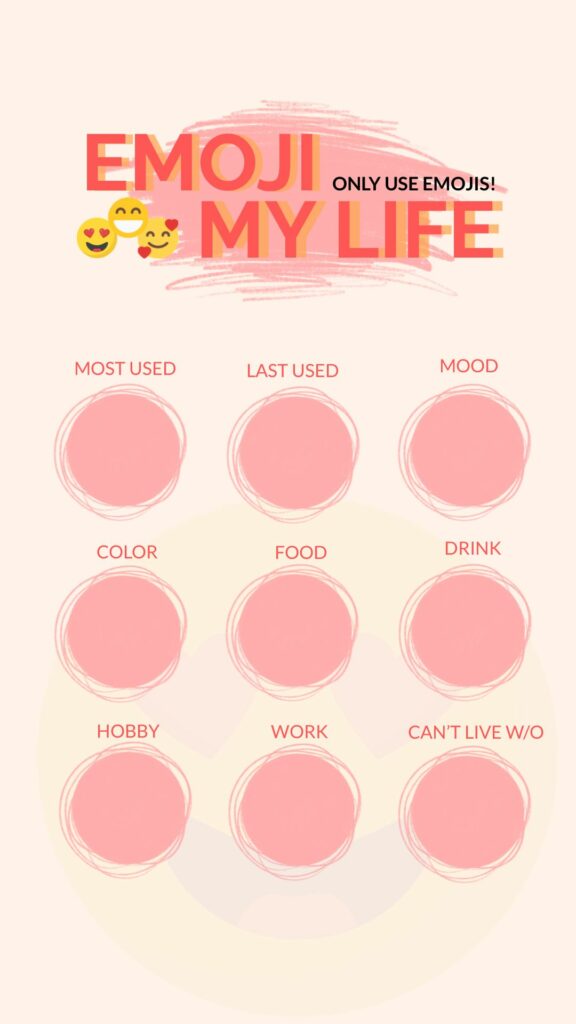 Emoji is the language of social media. Use this template to fully connect with your audience in a fun way.
Remember that all of our Instagram story ideas are fully customizable, as are all of our other Mediamodifier templates.
Check out more Instagram post ideas here:
Visualize your design Use a product mockup to showcase your design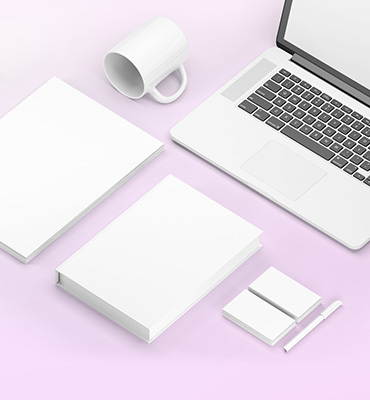 Create your design Use our templates to create delightful designs for any medium