32 Spooky Halloween Design Templates for Social Media
•
October 3rd 2021
•
6 minute read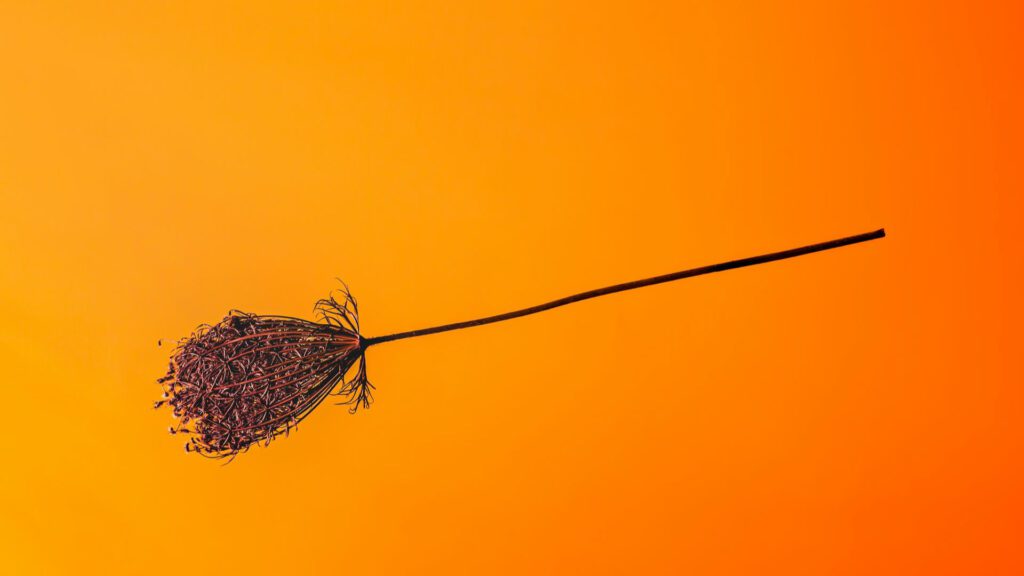 Halloween marks the beginning of an epic sales period lasting well into the beginning of the new year. You have Black Friday, Thanksgiving, Cyber Monday and Christmas following the spooky October holiday.
Attention from a well-organized Halloween special or campaign can get the snowball rolling and mark the beginning of a great sales period! You'll need great visuals to stand out from the mass of Halloween campaigns.
The good news is that creating stunning visuals has never been easier! Here are 32 spook-tacular Halloween design templates that will make people stop scrolling for a second.
All templates are fully customizable. Click on "Edit This Template" below your favorite one and personalize the colors, layout, message, font and visuals to suit your brand.
---
1. Halloween Invitation
What's more Halloween-worthy than jars filled with with green slime, frog, eyeballs and brains. Use this to invite your followers or friends to an epic spooky party.
---
2. Happy Halloween Instagram Post
Sometimes all you need is a simple greeting to post on your Instagram feed. This template does the trick!
---
3. Love You to Death Halloween Design
If you're someone who loves puns, this design is perfect! Only a zombie could literally love someone to death.
---
4. Halloween Instagram Template
Although initially created as an event invitation, this template could easily be edited to advertise a sales campaign or share a general greeting.
---
5. Halloween Sale Discount Instagram Story Template
Promote your Halloween offer with this black and orange Instagram Story template featuring jack-o-lanterns, bats and a creepy tree.
---
6. Halloween Discount Offer Facebook Post
Next up in the Halloween design templates is this minimal design perfect for almost any business. Use a pumpkin orange shade to bring out your discount percentage.
---
7. Halloween Sale Banner Template
This design template works for both generic "Happy Halloween" messages as well as scary good discounts.
---
8. Halloween Pattern Facebook Post Template
Let's be honest. Not everyone is a fan of the fright-filled holiday and spooky Halloween design templates. Stand out from the rest with a more friendly Halloween-themed pattern with cute ghosts, pumpkins, leaves and bats.
---
9. Halloween Design Template
Originally created as a t-shirt design, this Halloween illustration would work perfectly as an Instagram Story post as well. You can change the colors of the vector elements to impress your followers with a clever design.
---
10. Halloween Party Invitation
Combining spider webs and a jack-o-lantern just screams Halloween. Use it to invite people to a spooktacular party or scare them with a mind-blowing sale.
---
11. Halloween Post with Zombie Illustration
Let your audience know of a sale or event that will knock them dead. Whether you're posting about a costume party or want to let them know about a fabulous Halloween offer, edit this template to make it your own.
---
12. Halloween Sale Banner Template
20% off! 30% off! 40% off! 50% off! Here's a quirky creative Halloween discount sale themed banner for Facebook and Instagram.
---
13. Halloween Ghosts Post Template
Be aware! Do you think these ghosts are spooky enough to scare away bad spirits?
---
14. Big Halloween Sale Instagram Post
Make the most of this illustrated template featuring friendly ghosts to advertise your Halloween sale. Is one of these Casper?
---
15. Halloween Holiday Wishes Template with Spiders
This design is perfectly versatile to use for Halloween greetings cards, t-shirts, posters, banners or social media wishes. The illustrated spiders on a pink background make it just the right balance of spooky, but not frightening.
---
16. Halloween Holiday Wishes with Full Moon Illustration
During Halloween this year, the moon is a mere crescent. A full moon would suit the mood a lot better, so let's pretend with this gorgeous illustration.
---
17. Halloween Template With Ghost
Boo! The friendly ghost and his bats wish you and your followers a Happy Halloween.
---
18. Scary Pumpkin Halloween Template
There's nothing more Halloween-themed than jack-o-lanterns and witch hats. Use this design template to wish your followers a happy celebration.
---
19. Happy Halloween Wishes Template
With this design, the focus is on stunning typography. If the font doesn't hypnotize you, the bat's eyes will. Definitely one of our favorite Halloween design templates.
---
20. Purple Halloween Greetings Template
Use this template to share greetings from the friendliest Halloween cat and pumpkin.
---
21. Halloween Wishes Card
Most of the templates above don't leave much room for text. If you want to share a quote or just write more information, Witch Amanda and her bewitched pumpkin are here to help! If you're not a fan of cursive, there are plenty of other fonts to choose from.
---
22. Jack-o-Lantern Pattern Halloween Post
Here's a simple, creative jack-o-lantern pattern background to use for your Halloween greetings.
---
23. Halloween Greeting Template with Ghost Illustration
Happy Halloween! That's all.
---
24. Illustrated Halloween Symbols Social Media Template
Frankenstein's Monster, Jack-o-Lanterns, Grim Reaper and Zombies – all of the legendary Halloween icons are here.
---
25. Horror Pumpkin Design Template
A spider has made a home inside of a pumpkin which created a stunning visual. It's a bit more spooky than some of the rest, thus sure to grab the attention of your followers.
---
26. Ghost Halloween Design Template
Be afraid. Very afraid. Of all the great deals you're offering this Halloween!
---
27. Halloween Greeting Template with Cat and Pumpkin
The cat and pumpkin look like they're up to something. Wish your audience a terrific Halloween with this social media design. In addition, would look awesome on a t-shirt or mug.
---
28. Halloween Greeting Template with Bat and Full Moon
What a cute little bat. He says, "Happy Halloween to you" while flying over a full moon.
---
29. Mummy Halloween Greeting
I know what we've been missing so far. Mummies! Use this cute illustration to wish your followers a Happy Halloween on your Instagram Story.
---
30. Ghosts Greeting Card Happy Halloween Design
It looks like the ghosts have escaped and come out to dance. Use this illustration for your next Instagram Story.
---
31. Trick or Treat Party Invitation Design
Hosting a trick or treat party? Invite all your customers and friends to come along with this Story template.
---
32. Happy Halloween Design Template
Finally, here are a couple of scary ghosts yelling boo. Perfect for any Halloween post.
---
Find even more Halloween design templates and mockups here. Happy Spooky Season!
Visualize your design Use a product mockup to showcase your design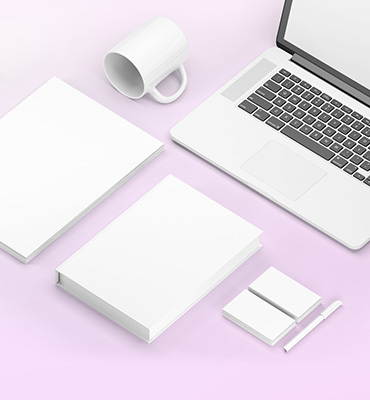 Create your design Use our templates to create delightful designs for any medium