How to Present a Logo to a Client – 5 Useful Tips
•
September 2nd 2022
•
5 minute read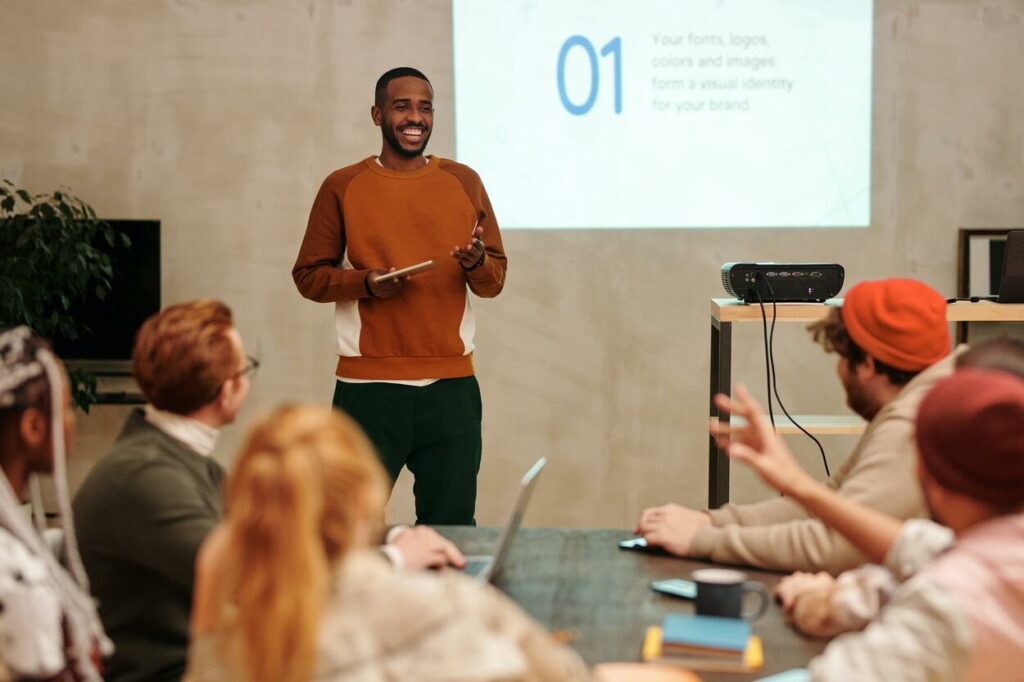 There's a reason why the phrase "present a logo" is often used instead of "show a logo" and that's because you should hold a presentation to present a logo to a client instead of just showing it to them via email.
With nearly 47% of global workers currently self-employed, presentation skills are becoming more and more of a necessity as opposed to a nice ability to have.
Presenting a logo, be it in an in-person meeting or online via video conference, allows you to explain how you came to the logo design you did through creative decisions driven by insights from your client's brief. You get to build rapport with them as you tell the story about the logo, educate them on how it's best used, showcase its versatility through mockups and gain feedback.
That said, we understand that presentations to clients can be scary for many and difficult to get right, which is why we've compiled some tips (and mockups, of course) on how to present a logo to a client to help you out. Let's jump in!
5 useful tips on how to present a logo to a client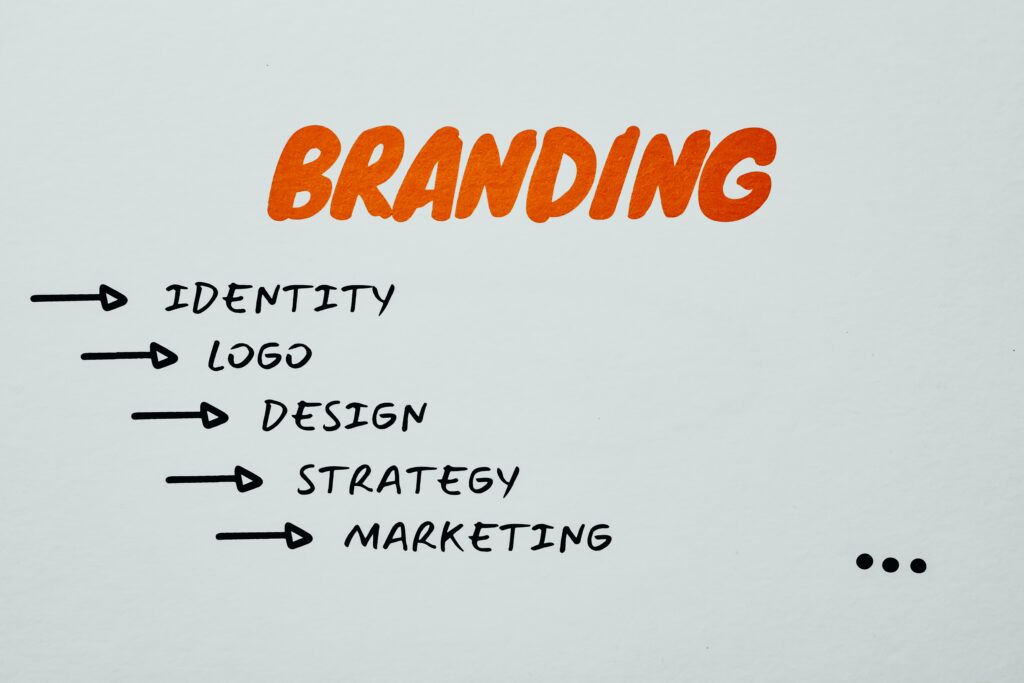 1. It's all about that brief, 'bout that brief…
Before you get to presenting a logo, or even designing, ensure that both you and your client have agreed on a creative brief and its objectives/requirements. This may include aspects such as:
Brand colors
Design conditions, e.g. no serif fonts
The need for a new logo
What your client wants to convey with their logo, e.g. a sleek look because of its young adult audience
If your client hasn't provided you with one, then you might want to take the initiative to have a workshop/planning session with them or a list of questions that will guide them into giving you the requirements they are looking for.
As a result, when you present the logo you designed to them, you will be able to demonstrate your understanding of their brand and requirements.
2. Tell the story about the logo
Presenting a logo involves more than just great presentation skills. It's about storytelling because a logo is an important part of your client's brand; a part of their brand's visual identity that helps to tell their brand purpose and personality.
Within your presentation, make sure to tell the story about the logo you designed for your client and cover points such as:
What is the logo's meaning?
How does it meet the objectives/requirements in your agreed creative brief?
How would it resonate with their target audience?
Take your clients on a meaningful storytelling journey, and summarize this story into 2-3 short lines so that it sticks in your client's minds. Depending on what your creative brief is, you can even go one step further by presenting colors and fonts that complement the logo and creating a brand book for your client's visual identity!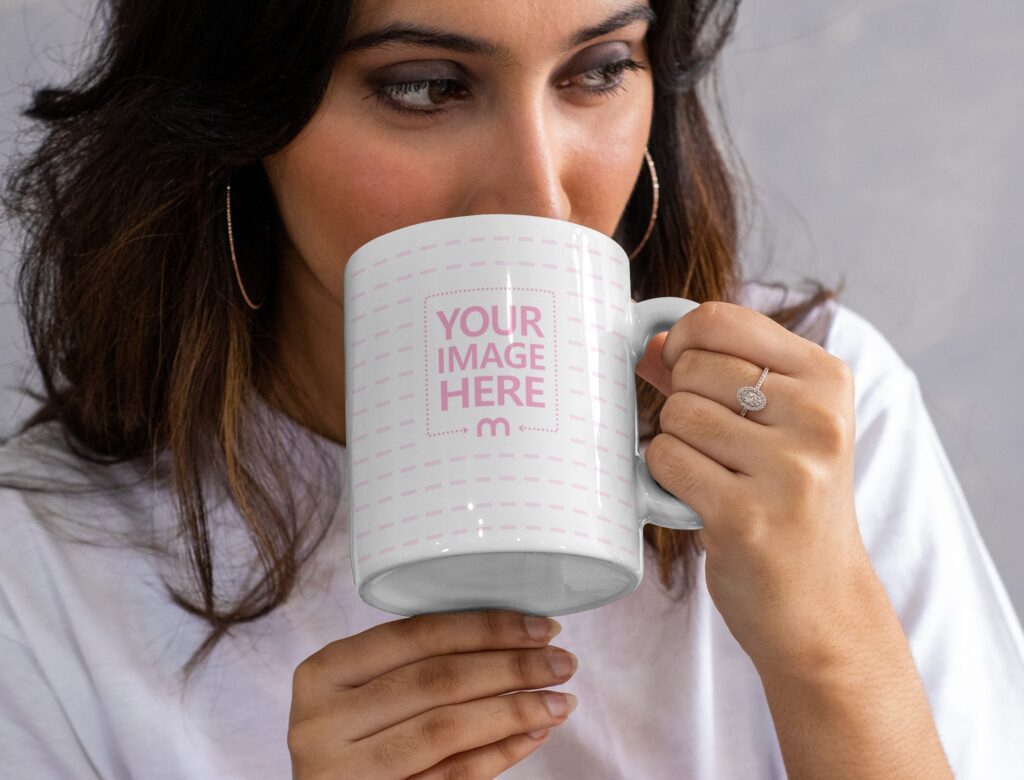 3. Mockups are a lifesaver
When presenting your logo, context matters. As the design expert, you'd want to describe its best practices, such as, how the logo should be used/not used, how to enlarge it or make it smaller, can the logo be stretched or rotated, and what modifications are allowed.
A great follow-up to this would then be showcasing the logo in real-life scenarios through mockups to help your clients visualize the brand they are representing and understand how strong the logo is.
This is where you might want to use Mediamodifier's logo mockup generator to help you showcase how the logo can be used in the real world in scenarios like:
Business stationery including business cards and letterheads
Young people drinking a branded coffee mug
A child wearing a branded t-shirt
Wall art behind a working desk
The logo as part of an office board room
Seeing their logo can work in the real world for their audience will surely help to sell the design you've created.
4. Emphasize the versatility of the logo
More than logo mockup placements, it would be good to showcase how versatile your client's new logo is by presenting it in multiple ways so they can see how it works.
Emphasize the logo's versatility by showing it in different sizes – large, medium, and small, how it looks on social media, and even how it looks in other mediums, e.g. cross-stitch. You want to show them that you've put much thought and effort into designing a logo that works for them regardless of the situation that they may find themselves in.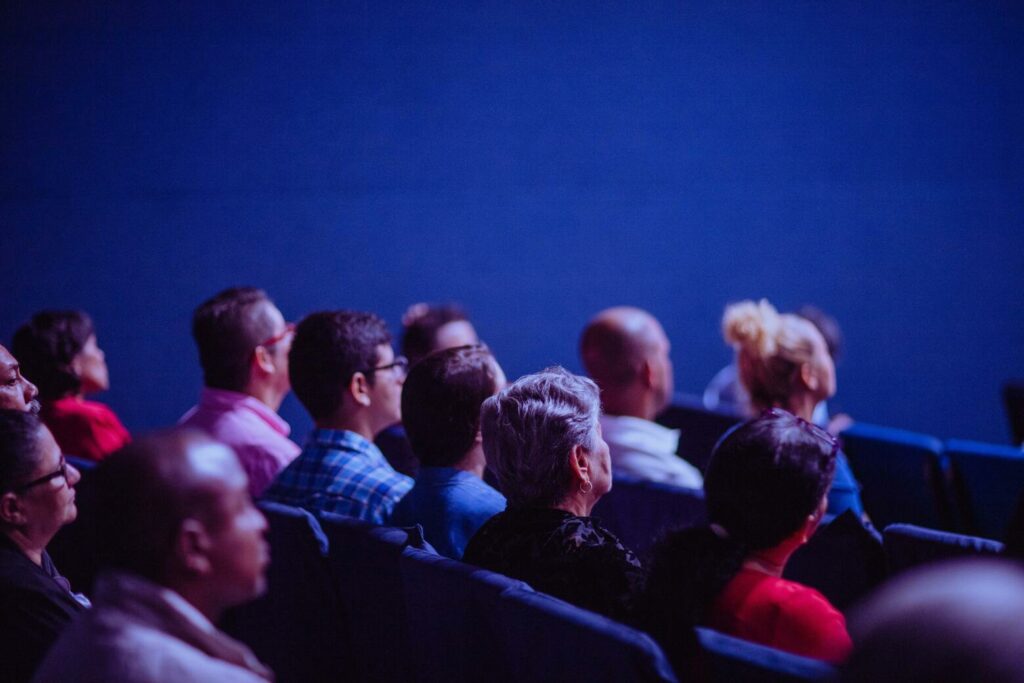 5. Your audience is not your client; it's their audience
Always present your logo as if you are displaying it to the audience.
While it's important to make your client understand your creative process and the logo you designed, a key aspect of your presentation should focus on the audience the logo is intended for your client's audience.
What this means is you may want to showcase how your client's audience would perceive the logo, e.g. show their customers using branded products with the new logo and show how the new logo would look at a conference their customers would go to. After all, the new logo speaks to your client's audience.
---
We hope these tips help you with your logo presentation to your client! We're crossing our fingers for you. If you happen to use any of these tips or have others to share, we'd love to hear from you.
Visualize your design Use a product mockup to showcase your design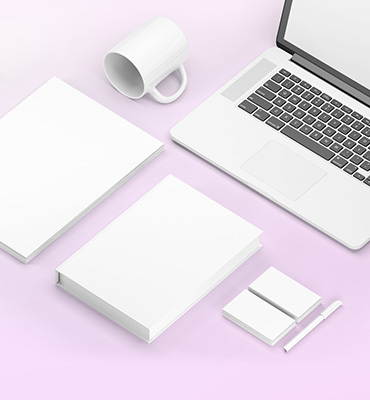 Create your design Use our templates to create delightful designs for any medium