The 3 Best Marketing Moments of May 2021
•
June 8th 2021
•
4 minute read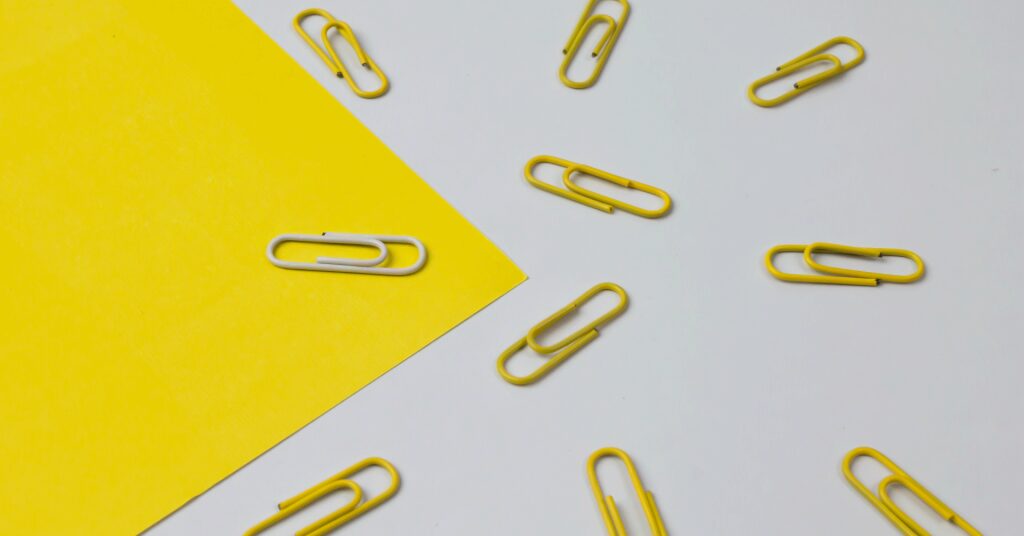 May provided some fun and creative marketing campaigns, besides all the Mother's Day and Star Wars Day social media posts from all possible brands on Earth. In this article, we will share our three best marketing moments that broke the Internet.
1. Taco Bell promoting itself using the actual moon
On May 4, Taco Bell gave away free tacos to mark a phase of the moon that resembled the shape of a taco. Reportedly, the "Taco Moon" effort is part of the brand's first global campaign.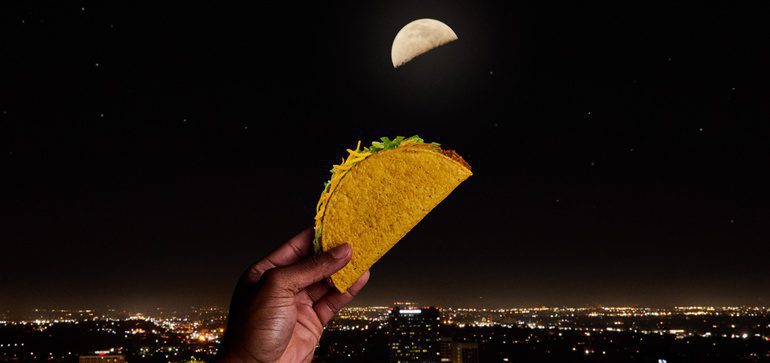 In the US, consumers were able to get a free Crunchy Taco from 8 am to 11:59 pm, in-store or all day through the app and online orders.
More than 20 markets participated in the global campaign, including the UK, Australia, India, Costa Rica, Guatemala, and Puerto Rico. Despite not having the free taco offer, countries offered local deals, making this Taco Bell's largest taco giveaway ever.
What's even more amazing, the date was also on a Tuesday – creating a very happy Taco Tuesday coincidence.
The smart campaign showed once again the importance of good branding and effective visual storytelling. It was enough to see the promotional picture once to realize which company the advertisement was for.
Regarding the idea behind the campaign, Taco Bell's head of international marketing said, "How do we make tacos famous around the world? The first step is, we have to get people to see tacos everywhere. So, we decided to turn the moon into a billboard for Taco Bell."
2. Truly Hard Seltzer teamed with Grammy-winning pop star Dua Lipa
Truly Hard Seltzer is one of the fastest-growing brands in the hard seltzer category. They joined forces with the pop star Dua Lipa to launch the brand's No One Is Just One Flavor campaign. The campaign is meant to celebrate the unique characteristics of all of us by highlighting the different flavors of their drink.
While this campaign is not necessarily mind-blowing or revolutionary by itself, landing a deal with such a popular celebrity is always good news for any company. This has been proven over and over again in the past.
Similarly, in May we also saw the insanely famous K-Pop group BTS release a collaboration with McDonald's, consisting of an exclusive meal and a clothing line. It has since been reported that this was even more successful than the high-performing Travis Scott and McDonald's meal.
3. Gillette Venus tries to normalize pubic hair with a quirky song
It's no secret that Gillette can be blamed for the pressure put on women to shave their bodies starting a century ago. This past month, they tried a different approach. Gillette released a song accompanied by an animated video on Instagram, TikTok, and YouTube to promote the new Venus for Pubic Hair & Skin Collection. "The Pube Song" aims to normalize and destigmatize female pubic grooming.
The Gillette Venus brand is following P&G's commitment of painting more realistic pictures of women and their bodies. Especially in regards to hair grooming. They promoted a new product line with a quirky video that resembles classic animated musical numbers. The campaign comes amid research by the company that suggests that both the products and marketing around pubic grooming for women are unsatisfactory.
Responses to the video were mostly positive, but just normalizing talk isn't enough. Some pointed out that we need more discourse about shaving not expected in anyone regardless of gender. At the end of the day, Gillette is still profiting off women's insecurities.
Both the original message and the somehow controversial social commentary around it made the videos go quite popular. Ultimately, it has proven itself to be successful and landed a spot in our best marketing moments of May.
What was your favorite marketing moment of the month?
Visualize your design Use a product mockup to showcase your design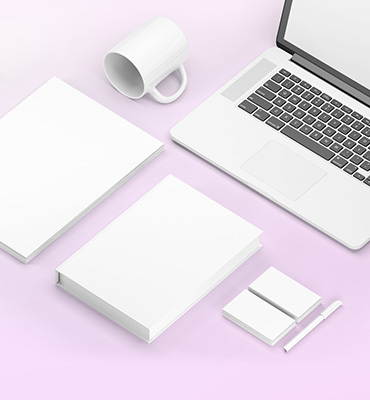 Create your design Use our templates to create delightful designs for any medium