Top 10 Print-on-Demand Products in 2022
•
June 25th 2021
•
4 minute read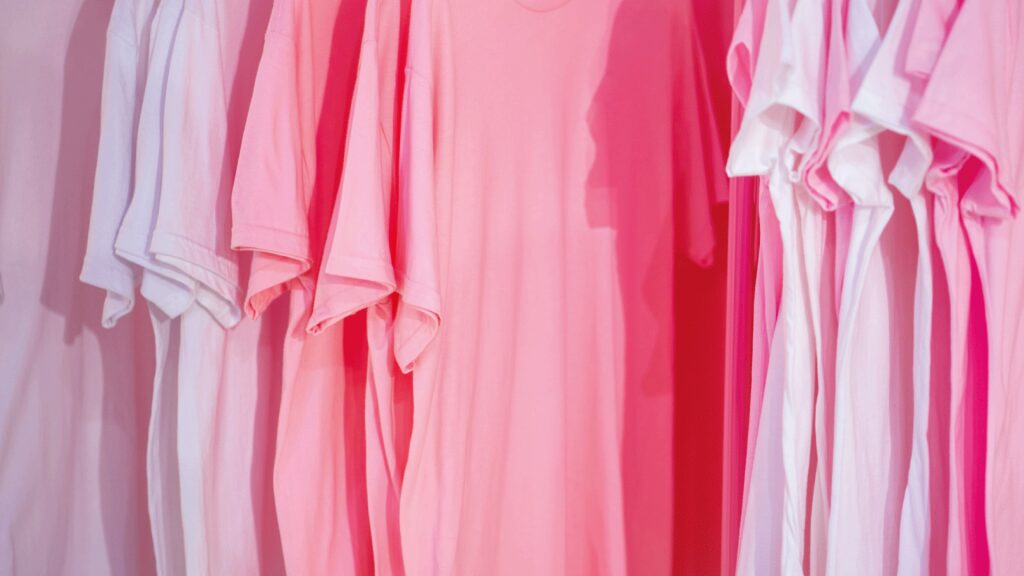 The popularity of print-on-demand (POD) is growing and for good reason. Entrepreneurs get to design dozens of prints for all different types of merchandise without ever having to worry about ordering stock or fulfilling shipments. How amazing is that? If you're wondering what print-on-demand products to focus on, take a look at the Top 10 Print-on-Demand products in 2022 so far.
1. T-shirts
Custom t-shirts have always been in style, but graphic t-shirts, in particular, are making a comeback. Creating unique designs for t-shirts is super easy, making it a popular choice for both sellers and customers seeking for something a bit more unique than a basic white tee.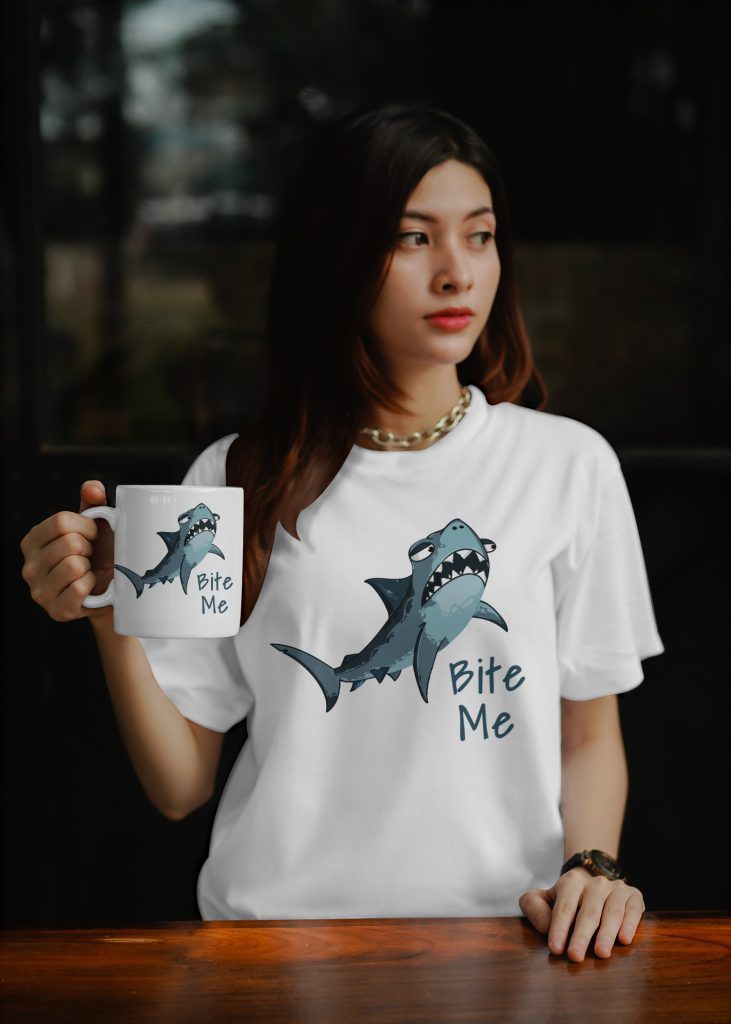 2. Phone cases
I'll admit it. I know I'm not the only one who's addicted to their phone. Most of us carry phones with us literally wherever we go. In addition to protecting your phone, a phone case is kind of like an accessory to showcase your personality. I know I spend hours upon hours choosing the right case.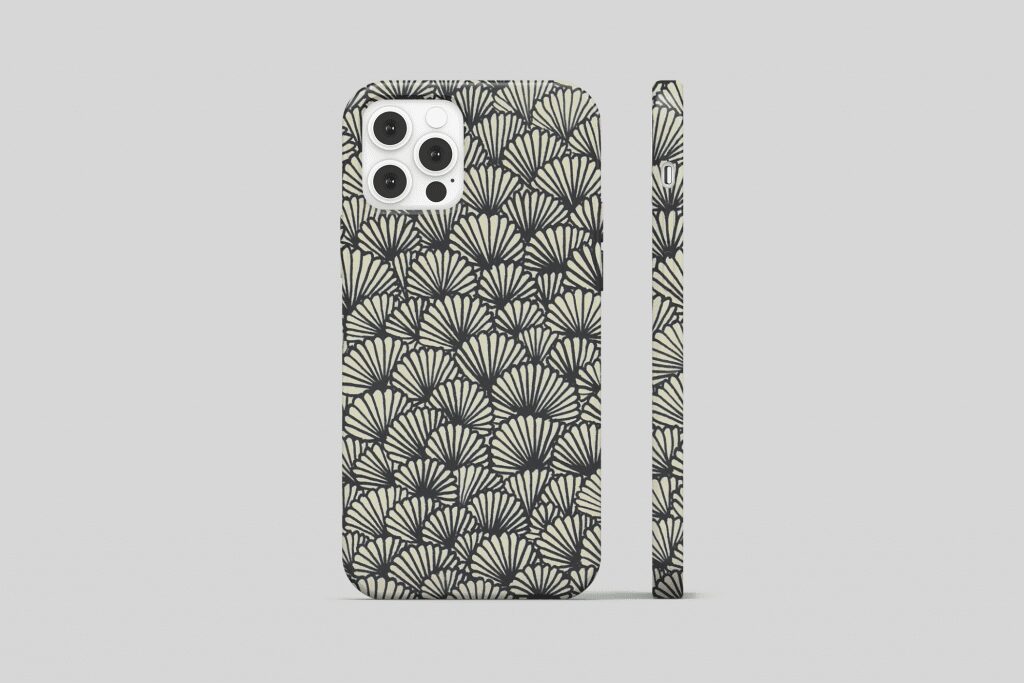 3. Mugs
Mugs are versatile and we use them every day. People love unique, quirky mugs and are also super easy to design, making them a best-seller for many print-on-demand stores.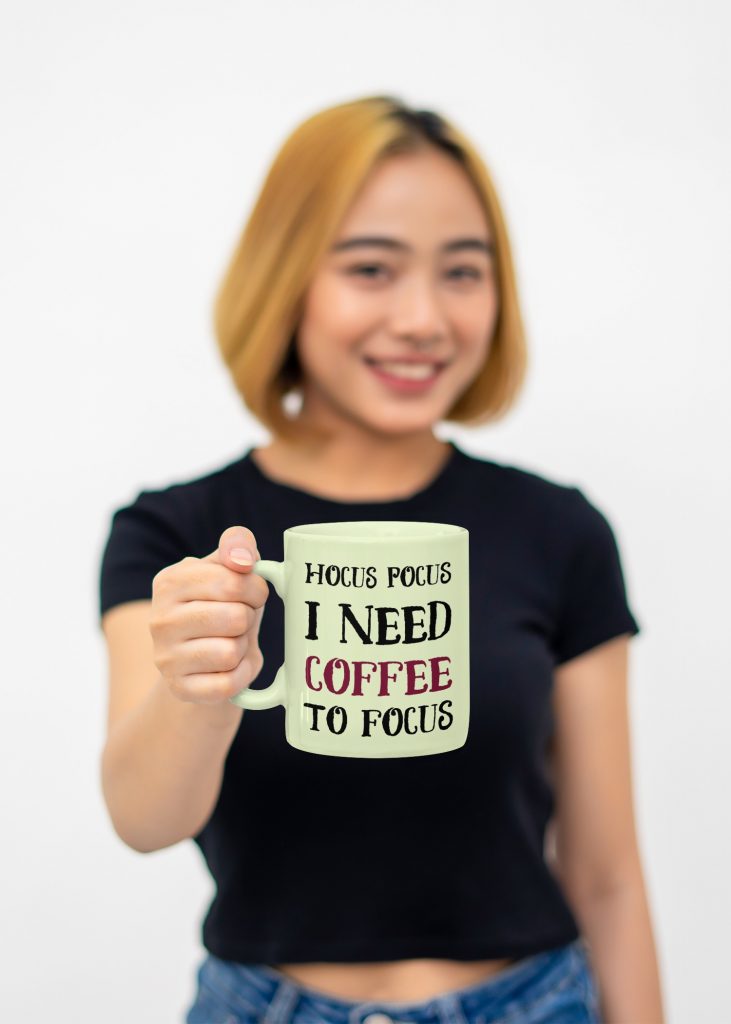 After creating a design, we recommend looking for fun mug shapes on your preferred POD site to add some extra character to an otherwise standard mug.
4. Hoodies
Granted, this one is more for sweater weather, not the current heatwave, but graphic, personalized hoodies are another favorite. More and more POD sites are offering all-over prints so instead of just sticking a design to the front of your hoodie, you can design the sleeves, hood, back, sides, and everything in between!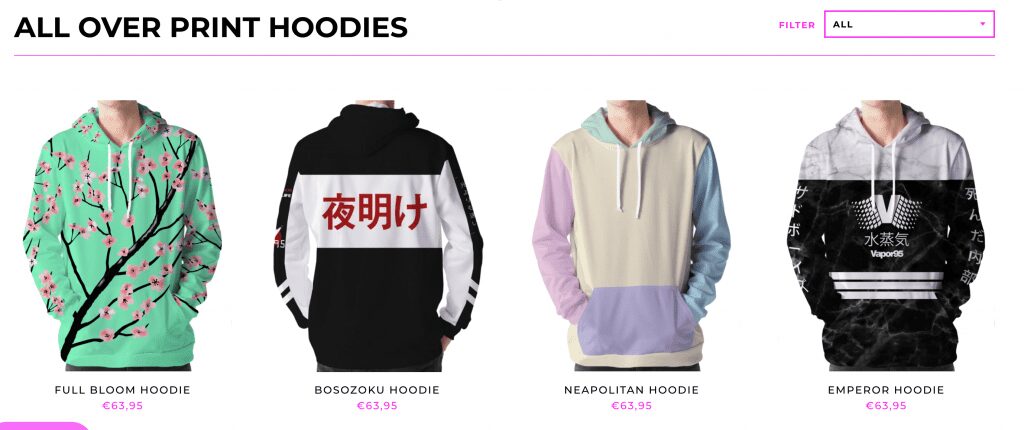 5. Posters/Prints
Posters come in all shapes and sizes. Inspirational, motivational, decorative, abstract, funny, minimal – you name it! Think of a concept and stick it on a mockup. You don't even really have to worry about placement and well-designed prints can sell for good money. If you need some inspiration, check out some of these templates.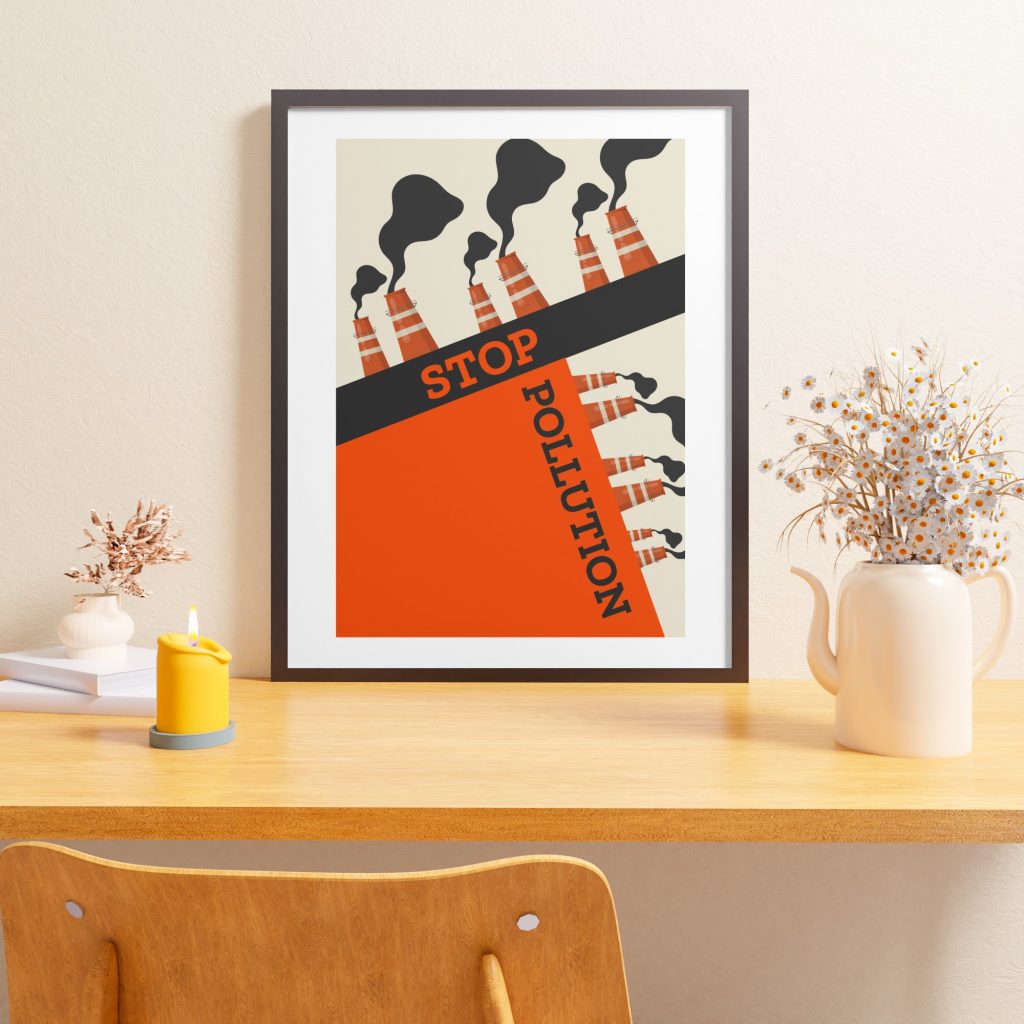 6. Tote bags
Similar to prints and posters, designs for tote bags are printed on a flat, rectangular surface and you don't have to worry about placement too much.
Totes are the most popular among youngsters as well as young professionals who love to show their interests and personality through their choice of totes. This gives you the freedom to test and design different designs from quirky puns to gorgeous illustrations. It all has a market.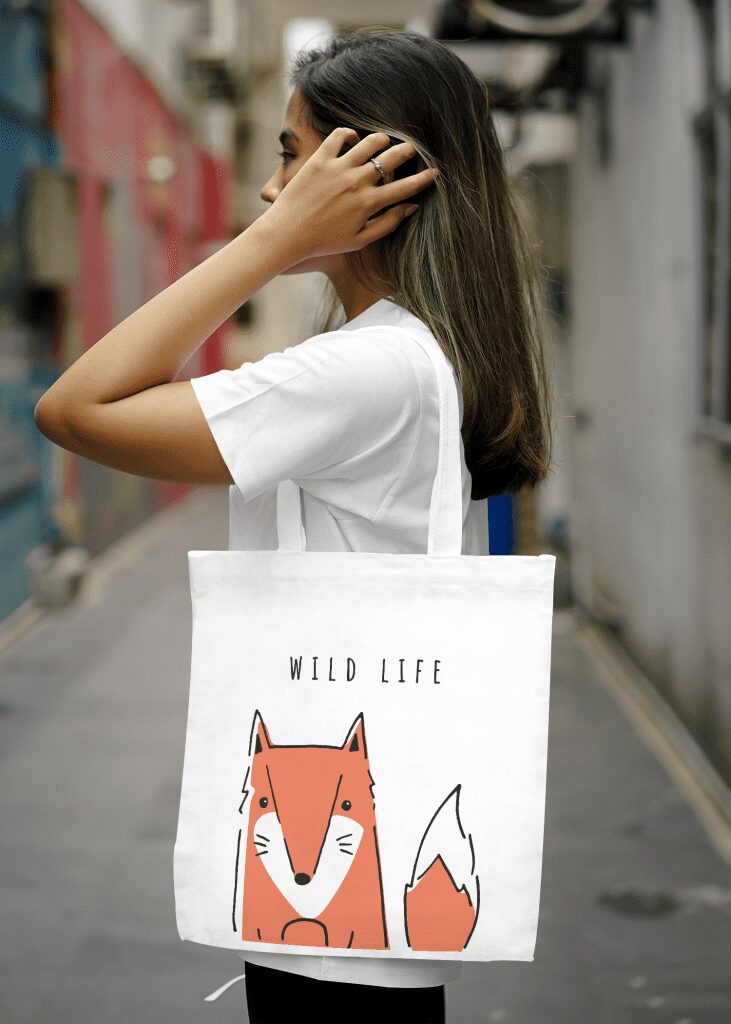 7. Yoga pants or leggings
Yoga pants are comfortable, cozy, and ironically mostly worn outside of yoga classes. With a good design, you can charge a premium design for these, but make sure you test the design with mockups before releasing them. There's a lot that can go wrong.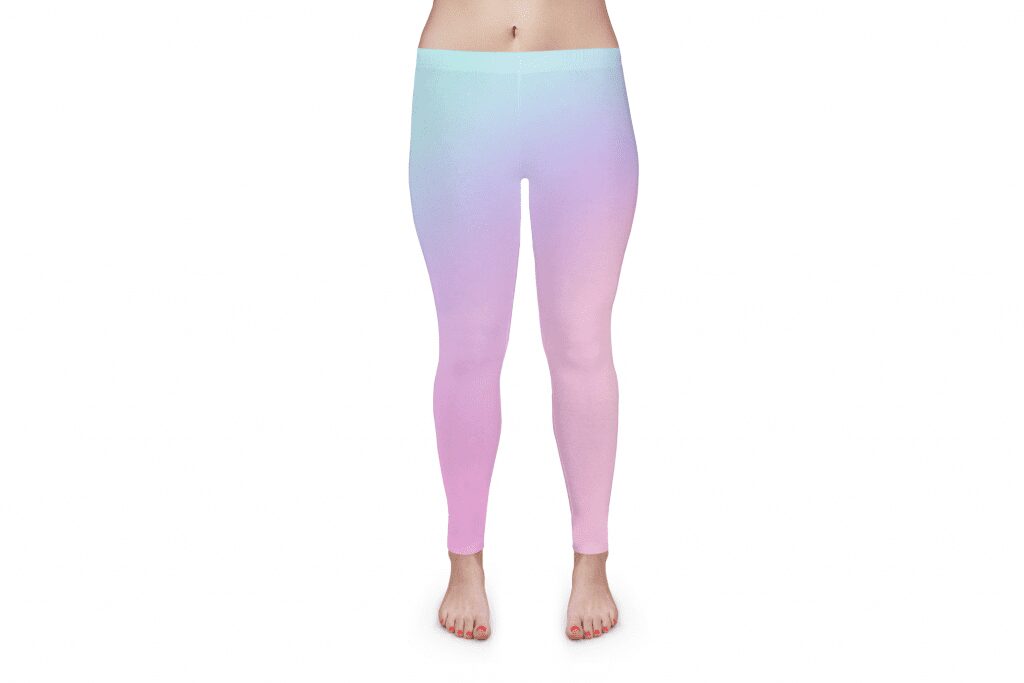 8. Socks
Funky socks are especially popular among young men and are a classy way to add a pop of color to a suit or business professional outfit. Try adding a pattern, icon, or a little pun to your design.

9. Fanny packs
We're as surprised as you are, but since a peak in 2018, fanny packs have remained popular. And not just for tourists who want to keep their valuables close. Designing a fanny pack can be tricky to get right, so make sure to order some samples before putting them up for sale, but the competition isn't as big as for some other items on this list, making it an excellent niche.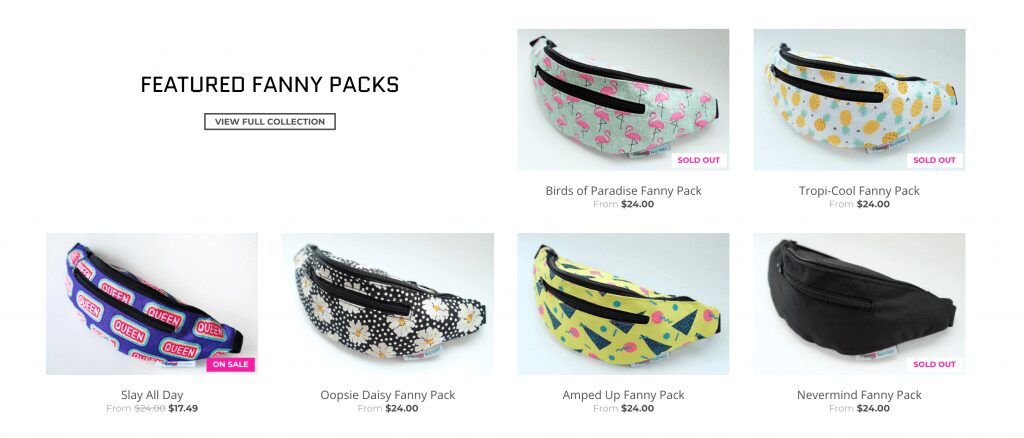 10. Drinkware
Coffee cups and reusable water bottles are becoming increasingly popular for those on-the-go. In the US, almost 1/3 of all coffee sold is takeaway and as awareness around sustainability increases, more and more people are using their own to-go cups and refillable water bottles.
Jump on board and create gorgeous one-of-a-kind drinkware for people to use for years to come!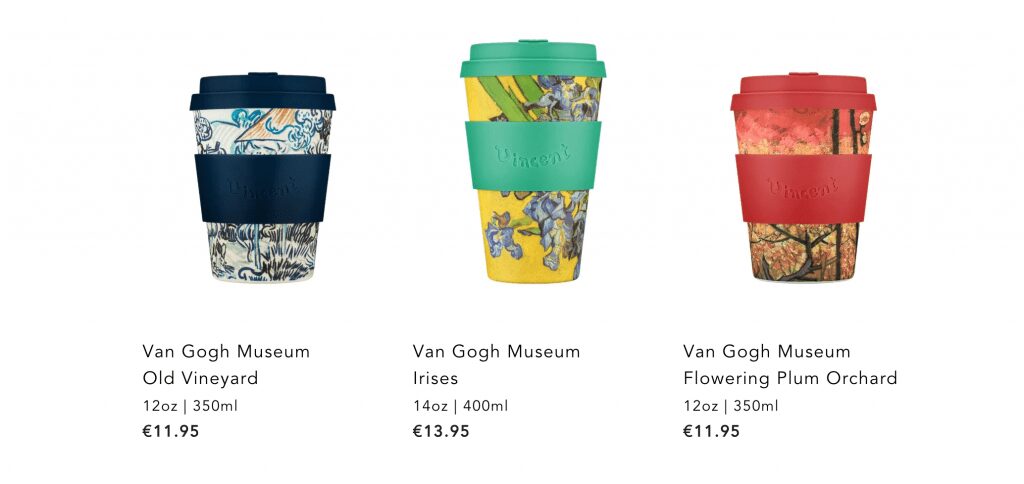 There are hundreds if not thousands of variations of all of these Print-on-Demand products on sites like Shopify, Printful, Printify etc, but before you set up your store, make sure to check out our guide to getting started with POD.
Visualize your design Use a product mockup to showcase your design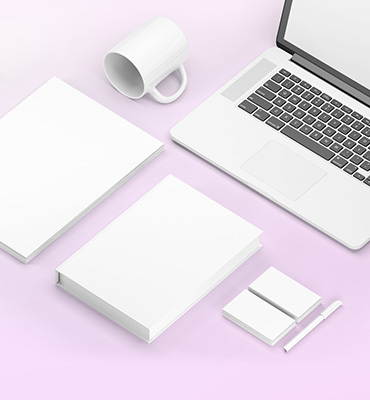 Create your design Use our templates to create delightful designs for any medium