4 Useful Tactics That Will Boost Your Website's Conversion Rates
•
December 23rd 2022
•
9 minute read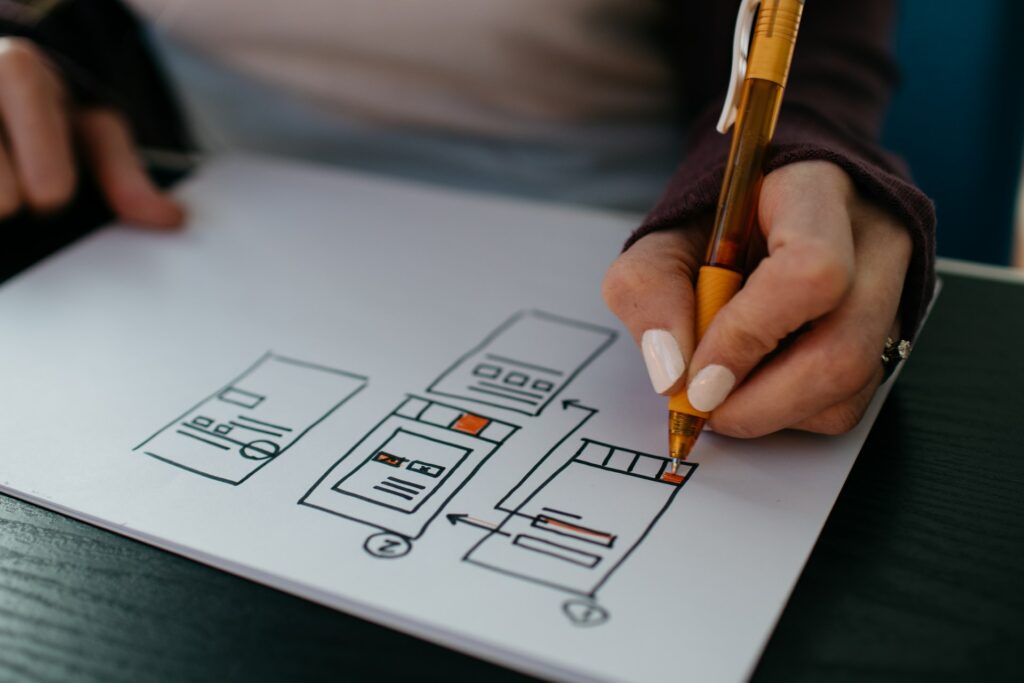 This guide will present four tactics you can use to boost conversion rates quickly.
Let's be honest – how often do you leave a website soon after you land on it? Something on the website annoys you, there are too many pop-ups, loads too slowly for your taste, or you can't find what you are looking for. As unfair as this is for website designers who spent days optimizing it, most people leave their pages before giving them a chance. On average, people leave a website in 15 seconds if they don't see what they like. We all do it!
Why do we do it, you wonder?
With over 1.7 billion websites available, at least a few hundred offer what the user needs. So, why should they stick around if you can't offer what they need fast?
If you are looking for tactics that will help you boost your conversion rates, you're in the right place. This article will teach you what to expect and how to achieve it.
Understanding conversion (and bounce rates )
People that leave your website make its bounce rate. We won't lie and tell you that no one will leave your site once you implement the tactics here. That is simply impossible.
It would be best if you weren't discouraged because most visitors don't stay on your pages. Even if you optimize it perfectly, many will still leave your site. A reasonable bounce rate falls between 27% and 40%, which means that it is expected that almost half of the visitors won't convert when on a website.
They can have many reasons for this that aren't related to your site's quality:
It's not what they were looking for
They landed on it by mistake (clicked on something unintentionally)
The cost of your services and product is out of their budget
They are still considering their options
They are only searching without the intent to buy
While converting those 27% to 40% of visitors is impossible, your website will succeed if you keep the rest of them on your pages. This refers to the conversion rate, i.e., the rate at which consumers take action on your site to convert, i.e., click on your CTAs, buy your products, share your posts on social channels, sign up for your newsletter, etc.
A typical conversion rate for a website is 2.35%. This is the average, while the top 10% of websites get five times the average.
With that in mind, you probably want to get to those top 10%. Unfortunately, most websites these days fall below 2% regarding conversions, which is certainly not ideal.
Tactics to grow your website's conversion rates
If your conversion rates grow, it means you are doing this right:
You managed to grab the attention of your targeted audience
Your content, CTAs, messaging, and other features resonate with them
The user journey is intuitive and easy
To help you achieve this and get more conversion rates, we present you with the top 10 tactics to boost this number.
1. Perform user surveys
Gathering user data is the first and most productive tactic for boosting conversion rates. You cannot base your design and content on hunches if you want to deliver what your audience expects on your website. If you're going to gather accurate information to act on that will boost your website's conversion rates, Userzoom's user survey tools can help you make this happen.
Digital experiences that increase conversion numbers and drive measurable ROI require quality insights. UserZoom will combine mixed-method research capabilities with reporting tools you need to make informed decisions. Additionally, you can use tools like Mailchimp surveys to integrate them with your CRM.
Whether you use closed or open-ended questions in your surveys, these can be a great way to gather large-scale feedback from your audience quickly. Additionally, incorporating NPS surveys can provide valuable insights into customer loyalty and satisfaction, helping you refine your strategies for sustained business growth.
Doing this regularly will show you what on your website works and what doesn't. They will help you validate your hypotheses, reduce the risk in your decisions, and gather valuable data about your users and their attitudes, expectations, and behaviors. 
In addition to open or close-ended questions, one frequently used form of user testing these days is A/B testing. This form of testing is used by 56% of marketers today. The variant out of the two you present to the user that gives you higher conversions is the one you should use to optimize your pages.
Here is what you can achieve with user surveys and testing:
Resolve your visitors' pain points
Reduce the bounce rates
Gain better ROI from the traffic you're already getting
2. Give your team UX design training opportunities
The user experience won't get better on its own. Designers can do their best, but users' needs and expectations constantly change. If you want to keep up with the rapid pace of your competition and make the necessary changes fast to get a competitive advantage, you need to offer your team some training opportunities.
This can be useful even for members of your team that aren't in the UX field. If they are working on the website in some way, contributing with content or imaging or anything else, giving them some basis can help its overall quality and, with it – the conversion rates.
For starters, you can introduce Uxcel's guide for new UX design careers to advance their skills in this subject. The course introduces users to different design responsibilities and roles and provides them with some basic skills to improve the website.
3. Work on your website's visual appeal
Nearly half (46%) of website visitors use the website's design and details, like the color scheme, layout, fonts used, and navigation, as the most essential criterion for deciding whether a brand is credible. This means that your conversion rates are greatly influenced by how your website looks and appeals to visitors.
In that sense, let us give you a few tips to improve its visual appeal.
Quality visuals on your pages
It is hard to deliver original content and look for quality images for every single page. However, this should not be a reason for you to think – I can add this low-quality image this once; I almost always use quality visuals.
One bad image can destroy the experience of your visitors. A photo that doesn't look good or fit into the content destroys your page's visual appeal. If you want to make this faster and deliver quality without spending hours on visuals, Mediamodifier can help you with ready designs and mockups for your images.
With the right tool in your arsenal, you can create images in minutes and ensure the pages are all visually attractive to the visitor.
The right choice of quality fonts
Fonts are essential on a website. In the past, all designers worried about was whether or not their fonts were legible or came in the proper size. Today, there is a lot more to consider. It would be best if you made sure that your fonts:
Look attractive on different screen sizes
Complement the entire website design
Fit into your brand's image
Appeal to the target audience
Mediamodifier can help you with this, too. You can test different fonts and try their recommendations to see how they appeal to your audience.
Smooth and glitch-free navigation
Every visitor to your website will expect simple, easy navigation. If you make it hard for them to find the information they need, misplace the CTAs or have disorganized content, they'll leave the pages – as simple as that.
Here are a few ways to improve your conversions by simplifying the navigation:
Choose a simple, quality website layout and use it across all your pages
Prioritize customer experience by using the data you collected with surveys and analytics
Use the right colors and style to match your brand and embed it in the visitor's memory
4. Consider using live chat and chatbots to boost your conversion rates
People don't like waiting these days. If you answer their question within 1 minute, 59% are more likely to convert. Not all of them will have questions and want to talk to your support, but if they do, you should consider offering them an option to do so at all times.
Businesses that offer a live chat report a 34% improvement in satisfaction rates, and we all know how important this is in getting more conversions! People will get the answer they need right away, so they won't look elsewhere or leave and forget about your business. Incorporating chat APIs like Sendbird, Pubnub, or Getstream for real-time support can boost customer satisfaction and make chat integration much easier. Alternatively, you can consider Sceyt as an alternative to Sendbird and other chat API tools.
To speed up the support reply time, especially if you have any queries on live chat, you might also want to consider using chatbots. Chatbots will reduce the work of your support agents tremendously by answering the frequently asked questions, and they'll offer visitors instant answers without any waiting. In addition, those who don't get the solutions from the chatbot will be redirected to the agents, who'll have more time to dedicate now that they have fewer queries.
Have you been taking the right actions conversion-wise?
These days, giving people incentives is no longer enough to drive conversions – everyone does it. To boost your website's conversion rates, you need to analyze the audience, make it more visually attractive, and provide them with what they need fast and without delays.
FAQ
How is the conversion rate calculated?
Your website's conversion rate is presented in percentages. Divide the number of total conversions by the total number of visitors.
What falls under 'conversions' when we calculate conversion rates?
This can be any action you need from your audience, including a purchase, newsletter subscription, free ebook download, webinar signup, etc.
What's the average conversion rate for a website?
A typical conversion rate for websites is 2.35%. The more successful websites have higher numbers, while the top 10% can have five times this.
Author bio
Nadica Metuleva is a freelance writer passionate about creating quality original content. She holds a Master's degree in English teaching and a Bachelor's degree in translation. With eight years of experience in the freelance writing industry, Nadica has become proficient in creating content that captivates the audience, drives growth, and educates. You can find her on LinkedIn.
Visualize your design Use a product mockup to showcase your design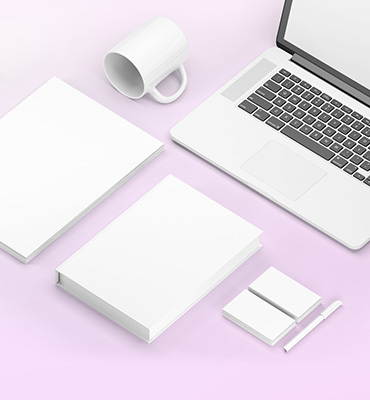 Create your design Use our templates to create delightful designs for any medium