Use These 7 Black Friday Templates to Create an Effortless Campaign
Jana Saastamoinen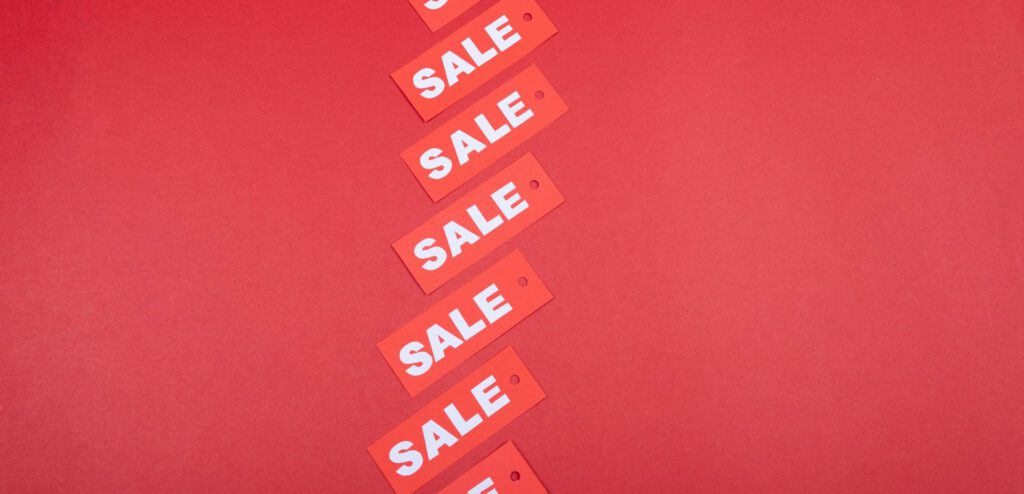 Black Friday is arguably the biggest shopping campaign of the year. While it started as a shopping fest to follow Thanksgiving in America, it has now become global. And for good reason! Who doesn't love a great deal on awesome products? Here are 7 easy-to-use drag-and-drop Black Friday templates for you to use to make your campaign effortless.
PS! While we're talking about Black Friday campaigns, here's ours. The Mediamodifier annual plan with unlimited downloads is 48% off! Go unlimited for just $99. Hurry! The offer expires on November 27.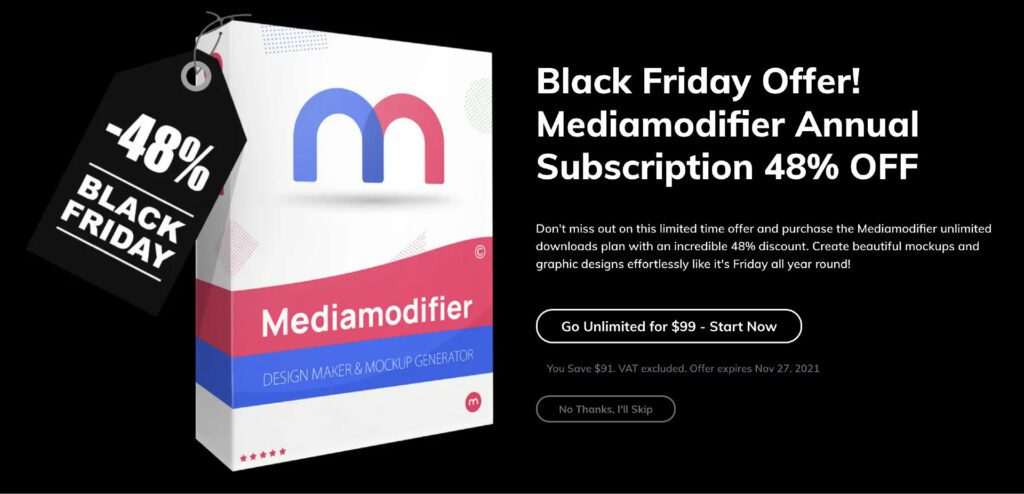 Now that you've got your plan, here are 10 of our favorite Black Friday templates for you to create your campaign. All templates are fully customizable. To edit the text, layout, colors, font and more, click "Edit this template" and make it your own.
1. Neon Black Friday Discount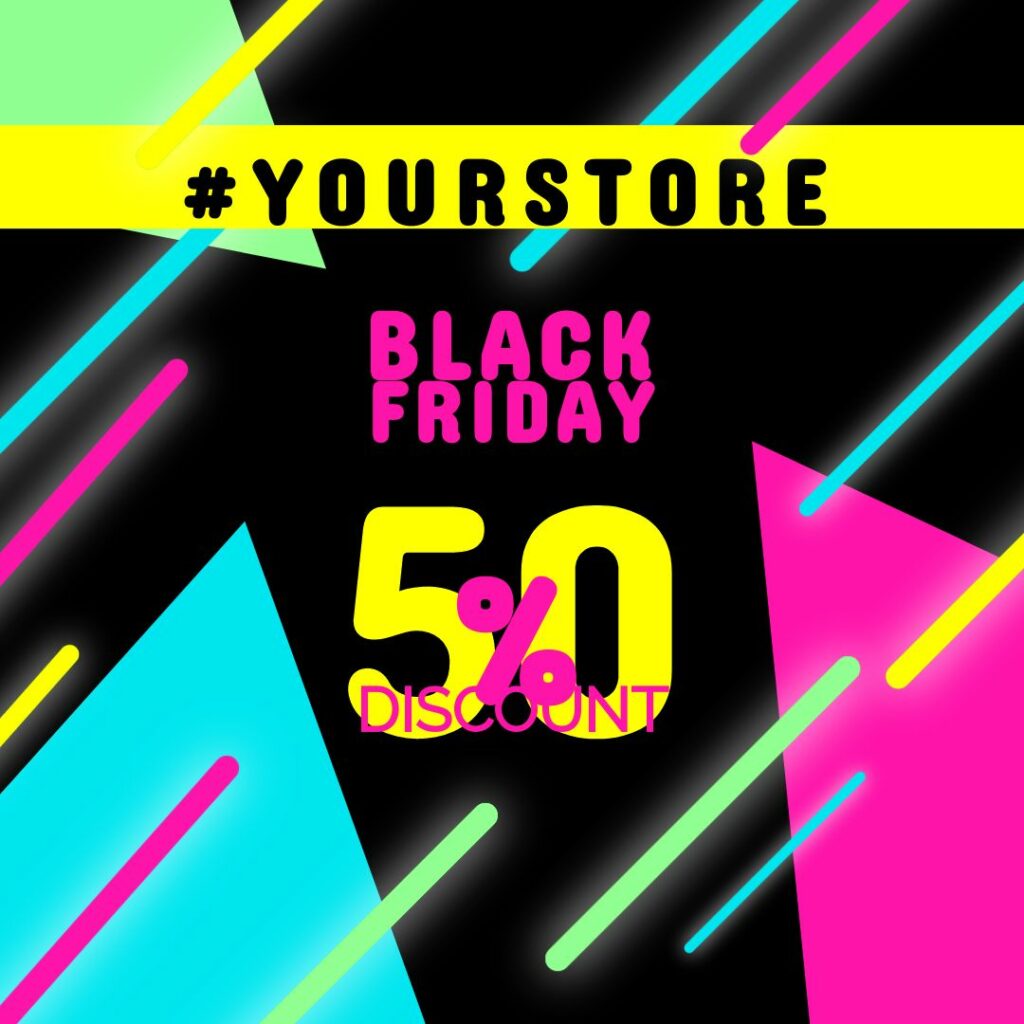 This neon Black Friday post is sure to grab everyone's attention. Its design is a bit nostalgic, brining us back to the 90s which we all know is a popular trend.
2. Sphere Black Friday Templates Banner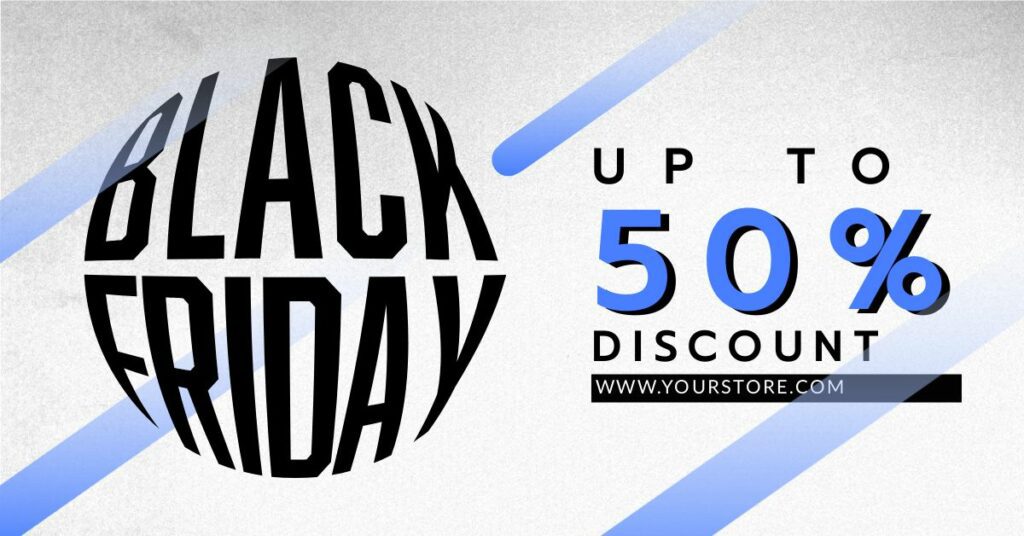 For a horizontal layout, why not try this Black Friday banner with a neat sphere text design?
3. Sale in the Spotlight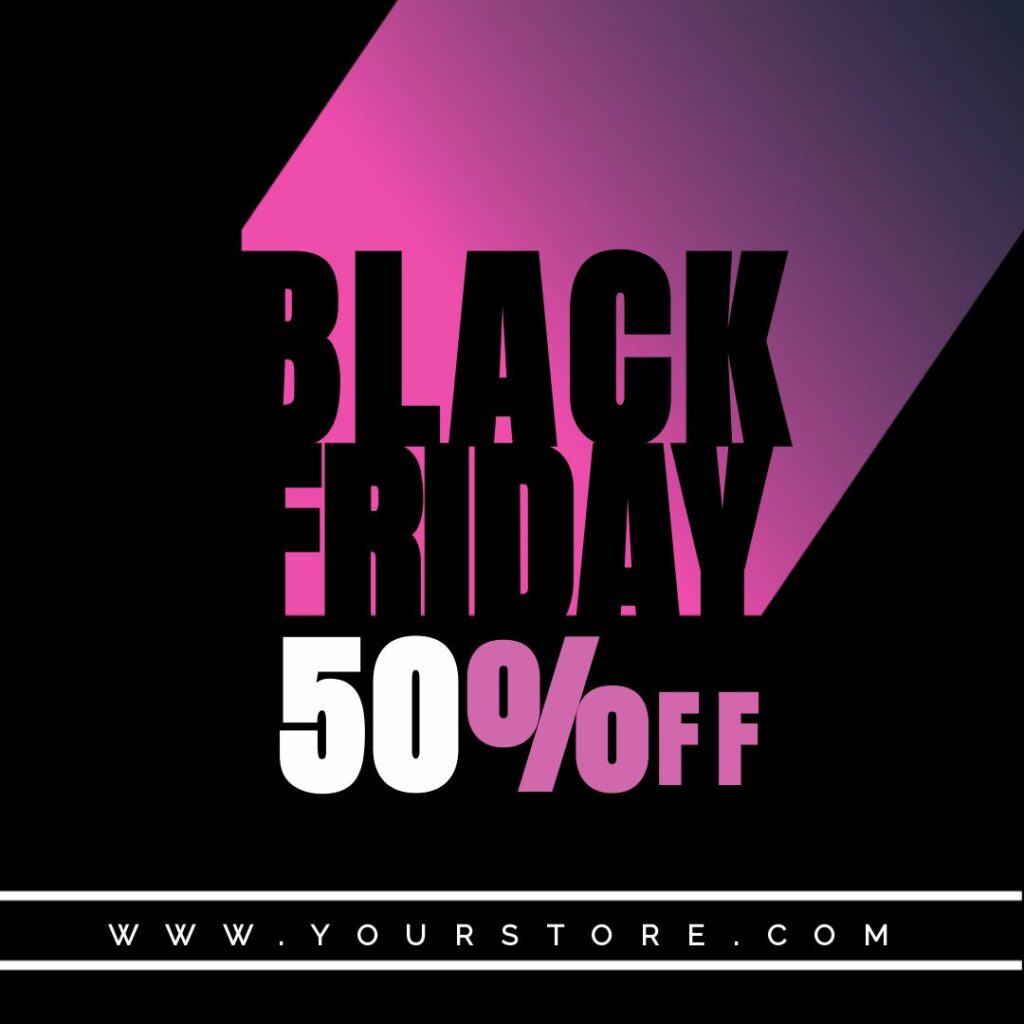 This Black Friday template is simple, yet effective. It showcases the sale under a "spotlight". Could we even say it gives off spy-vibes?
4. Red Sale Template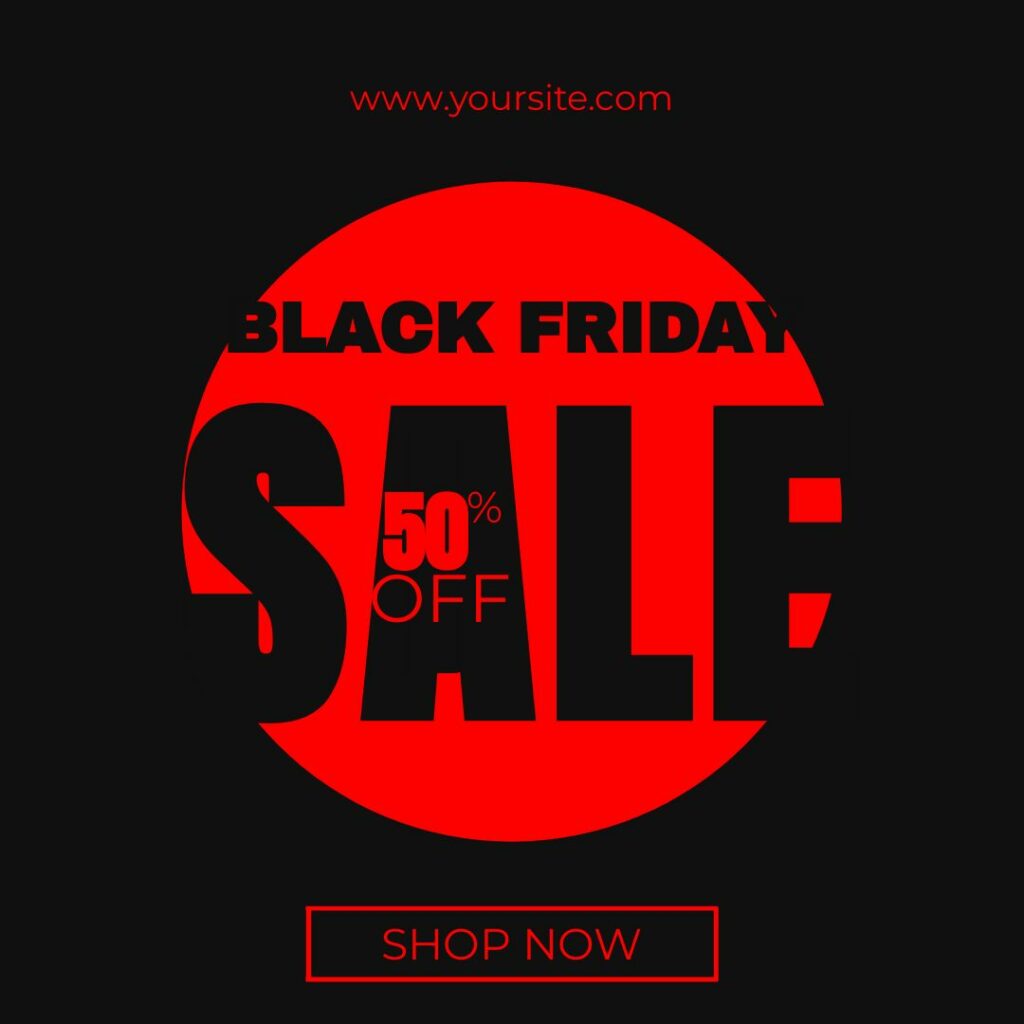 This template will work great as an ad! The "Shop now" call-to-action button is sure to entice clicks.
5. Futuristic Glitch Black Friday Template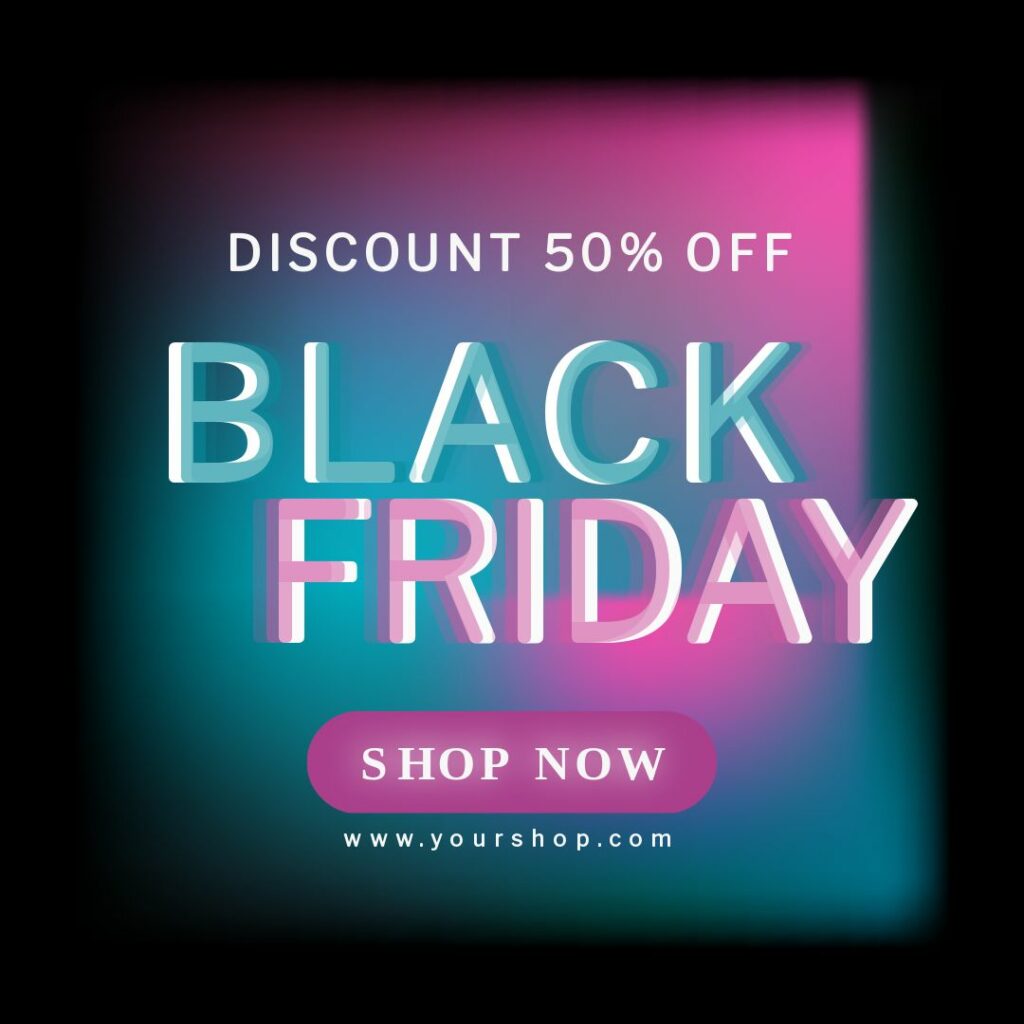 Here's another bright, funky neon Black Friday template. Want to use this one to advertise your sale? Hit the button below!
6. Futuristic Sphere Black Friday Template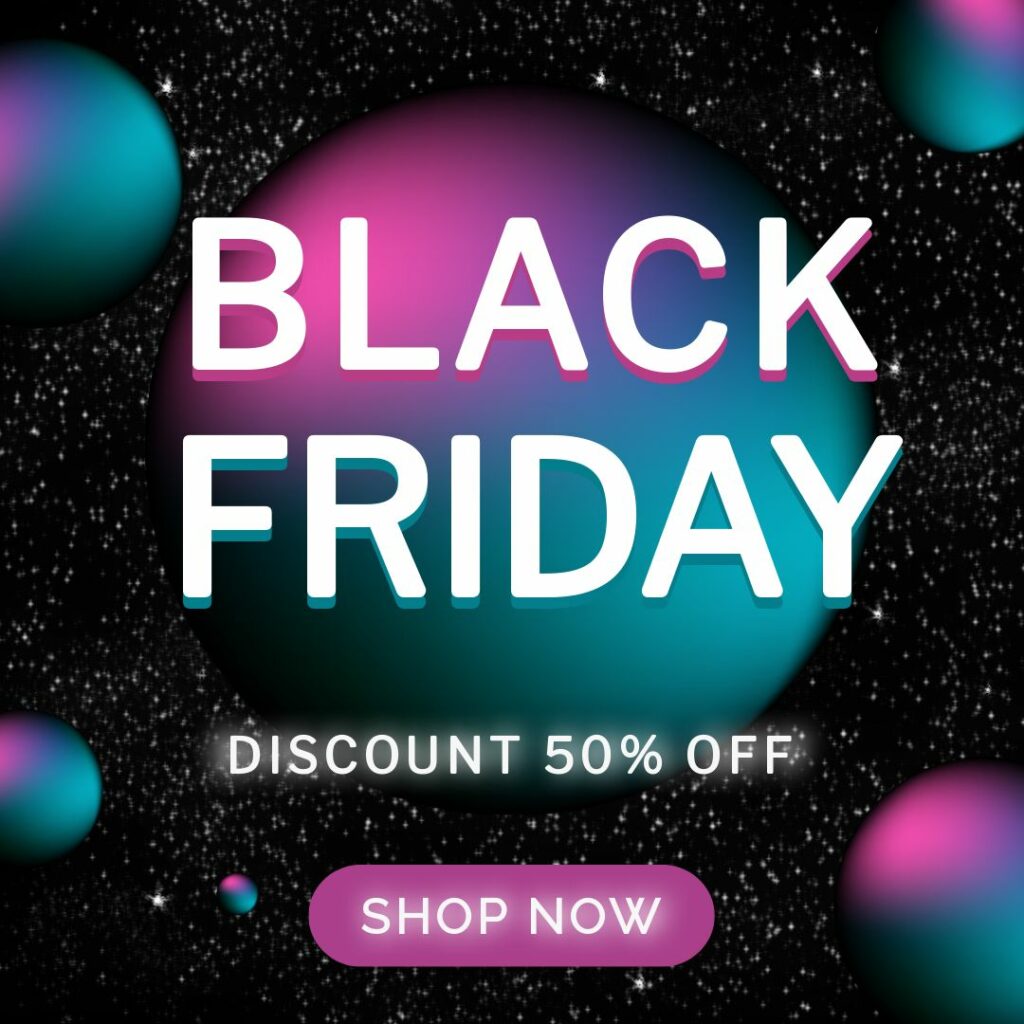 Similar to the template above, this Black Friday sale is a perfect mix of funky, futuristic and eye-catching.
7. Futuristic Black Friday Banner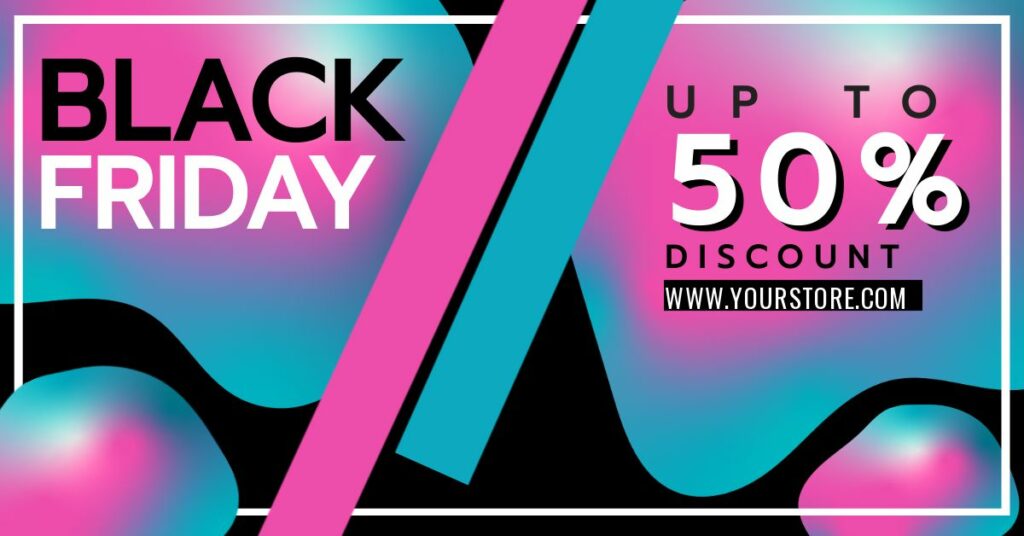 Because we love the neon nostalgia vibe so much, here's one more option in a banner format. Perfect to close off the list of Blac Friday templates. It's sure to grab your followers' attention.
Best of luck with your Black Friday campaign! We wish you lots of sales.