Instagram Image Size Guide for 2022
•
May 19th 2020
•
3 minute read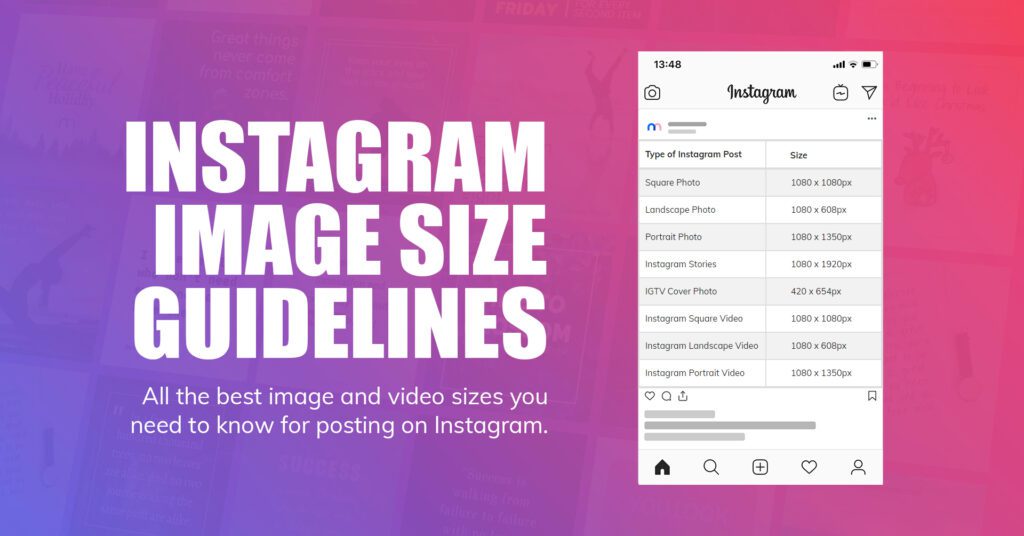 With 200 million Instagram users skimming a business profile daily, you've got a lot of people eyeballing your posts.
As a highly visual platform, ruling Instagram is all about finding the perfect image to serve your audience.
Here are our tips on how to master the Instagram image – from the right Instagram image size to some tricks to make your fans gobble up your content!
Instagram image and video sizes:
The image size depends on the orientation of the photo.
Here's a quick look of the most common photo and video dimensions:
| Instagram Post Type | Ratio | Instagram Post Size |
| --- | --- | --- |
| Square Photo | 1:1 | 1080 x 1080px |
| Landscape Photo | 1.91:1 | 1080 x 608px |
| Portrait Photo | 4:5 | 1080 x 1350px |
| Instagram Stories | 9:16 | 1080 x 1920px |
| IGTV Cover Photo | 1:1.55 | 420 x 654px |
| Instagram Square Video | 1:1 | 1080 x 1080px |
| Instagram Landscape Video | 1.91:1 | 1080 x 608px |
| Instagram Portrait Video | 4:5 | 1080 x 1350px |
Should I have square Instagram photos?
Instagram posts don't necessarily need to be squares, though this format is what most users associate with the "traditional Instagram aesthetics".
You can also upload rectangular or landscape photos without needing to crop (Instagram automatically shows landscape images or videos as squares in the grid) – just make sure the photo is at least 1080 pixels on the shorter side.
What is the ideal Instagram image size?
The perfect Instagram image is a 1:1 square. It's also the easiest photo size to get thanks to Instagram's built-in auto-cropping function.
A couple of years ago, getting that ideal square Instagram image was a bit tricky since most phone cameras would capture rectangular images.
Currently, iPhones and most smartphone cameras have an option to shoot a square image, so you can upload it directly on Instagram. For ideal results, make sure your picture is between 320px by 320px and 1080px by 1080px.
What is the ideal Instagram video size?
Videos are super engaging and a great way to get your audience and followers excited. The right dimension depends on the type of video you're posting.
For the highest video resolution on square and carousel videos, go with 1080px by 1080px. For portraits, it's best to choose 1080px by 1350px and landscape videos look their best in 1080px by 608px.
What about Instagram stories?
Unlike Instagram videos, Instagram stories are meant to be viewed vertically, so make sure you use the recommended size – 1080px by 1920px (or any 9:16 aspect ratio).
How to upload the right-sized images on Instagram?
If you're posting square images, Instagram will do the cropping and resizing for you.
You can also use a third-party editing app that will make your images Instagram-friendly: SquareIncPic, Instasize or the Mediamodifier Free Social Media Image Cropper.
Parting words
Whichever image size you choose, make sure your feed is consistent.
There's nothing more off-putting than a haphazard mix of landscape, portrait and square images.
Now that you know what the right size for Instagram images is, make sure to use our tips and tricks to master the Insta feed.
You can also easily preview how your Instagram profile or post would look like by using Instagram Mockups to visualize your ideas before actually posting.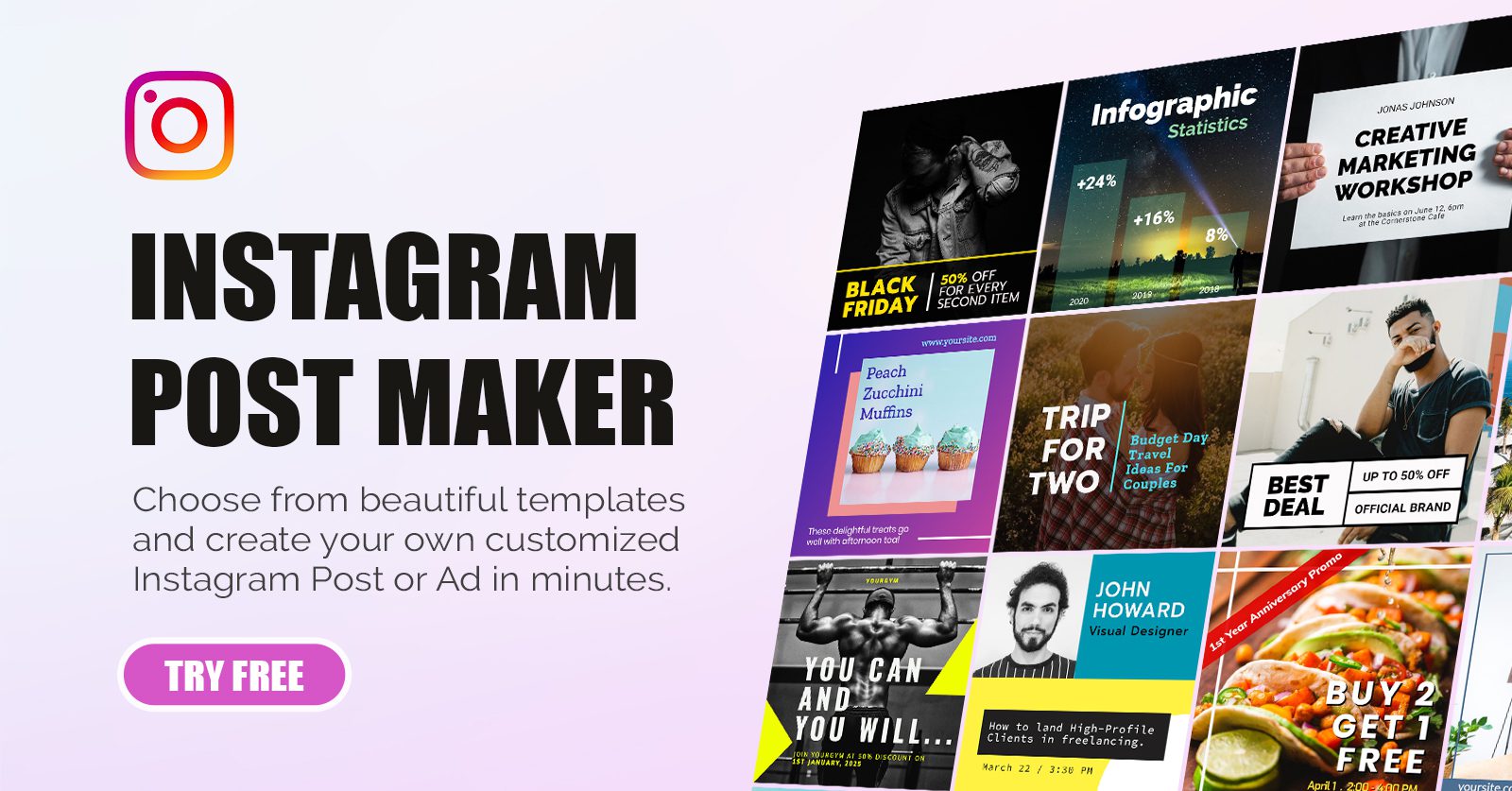 Visualize your design Use a product mockup to showcase your design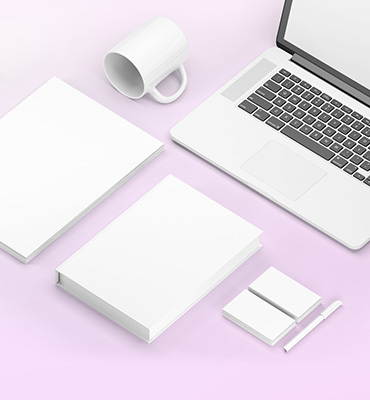 Create your design Use our templates to create delightful designs for any medium