5 Quiz Templates for Instagram Stories to Boost Your Engagement Fast
•
July 26th 2022
•
3 minute read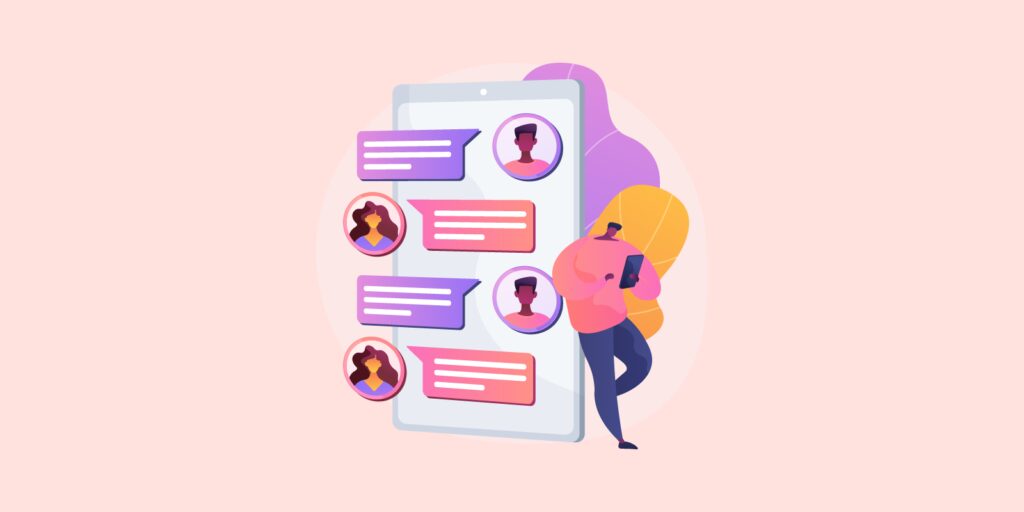 Why are Instagram story quiz posts so popular among businesses?
Your social media marketing strategy should include the 'story' feature, especially on Instagram.
Keeping your clients in the loop is easier when you publish frequent stories that your audience can enjoy daily.
Moreover, algorithms love stories! Having your audience like, reply, share, or interact with your stories is very beneficial for promoting your account in many ways.
On one hand, you can reach more people and generate more leads. In addition, you build a stronger connection to your existing fan base, you improve your brand transparency, get more Instagram followers, and stay relevant within your niche.
What can I post on my business Instagram story?
There are many types of Instagram stories you could create. Some of them include:
Product photography
Employee shout-outs
Client testimonials
New feature announcements
Teasers for upcoming products
Sale promotions
Repurposing blog content
Interactive quizzes
… and much more!
Instagram story quizzes are a simple way to create engaging content
To help you engage your audience, we've compiled a list of 5 story templates that we recommend for an instant interaction boost. It will take you no time to create your story using these easy-to-use templates.
Check out our Instagram story ideas if you're looking for some inspiration:
1. This or That Instagram Story Template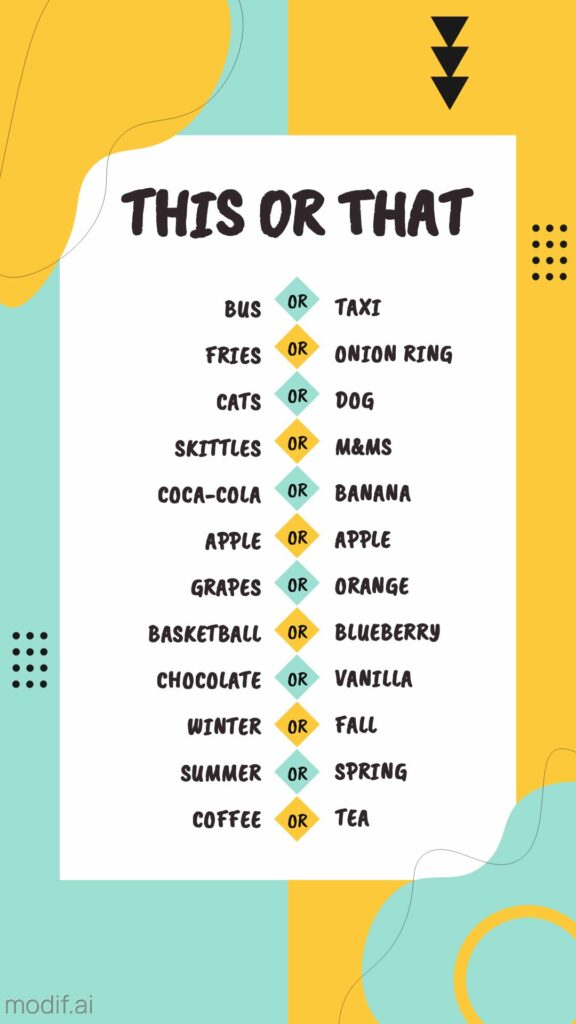 Use this colorful template to ask your audience their preferences. Our intuitive online tool lets you edit the colors, texts, and much more.
---
2. Instagram Story About Space Template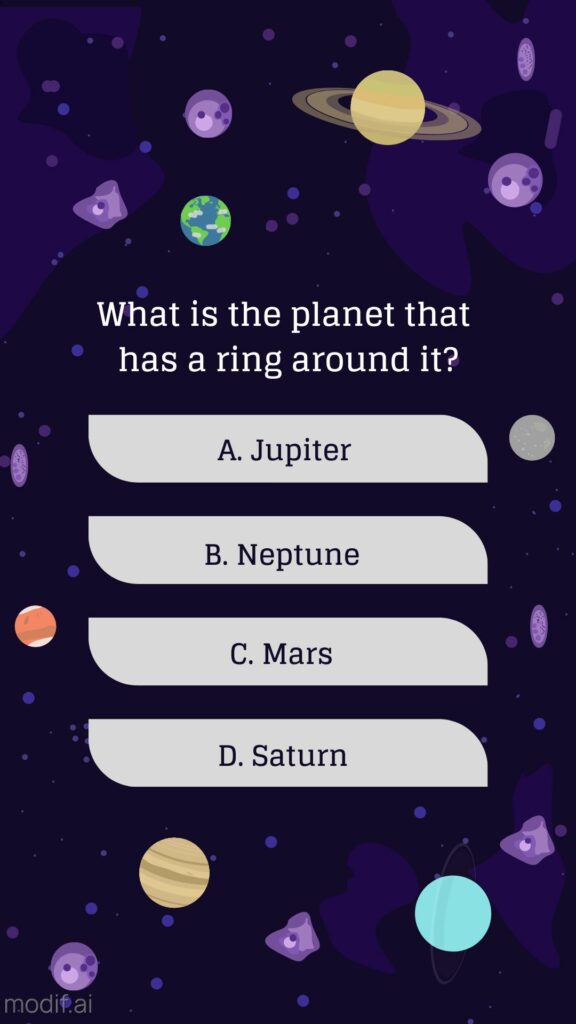 Test your audience's general knowledge with this space-themed template (don't worry, you can edit the background if this does not fit you!).
---
3. Instagram Story Quiz About Rooms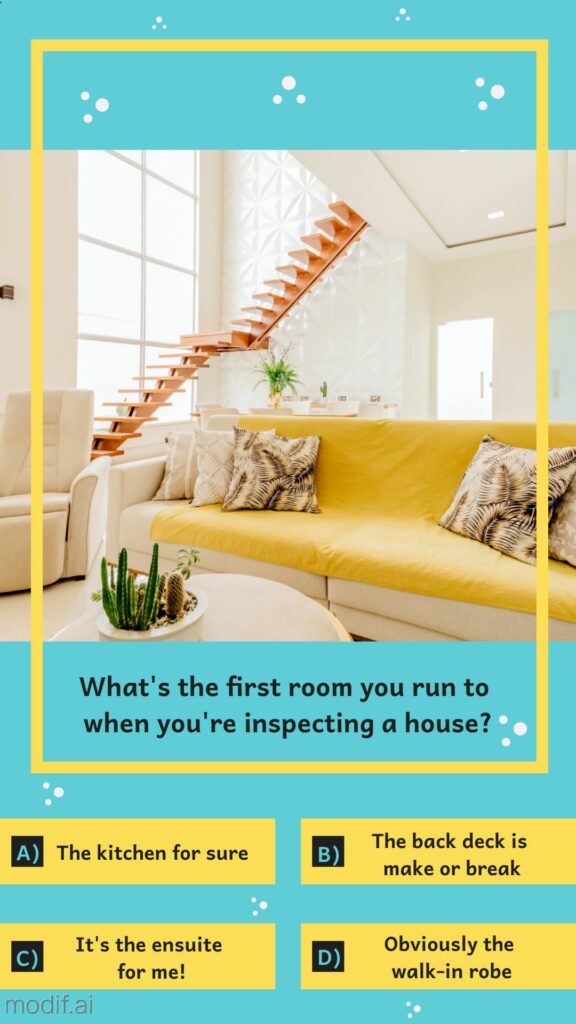 This fun template is an easy way to interact with your audience. Don't let the theme we chose limit you – as always, you can edit the picture and text to fit your needs.
---
4. Instagram Template Where Do You Spend Your Money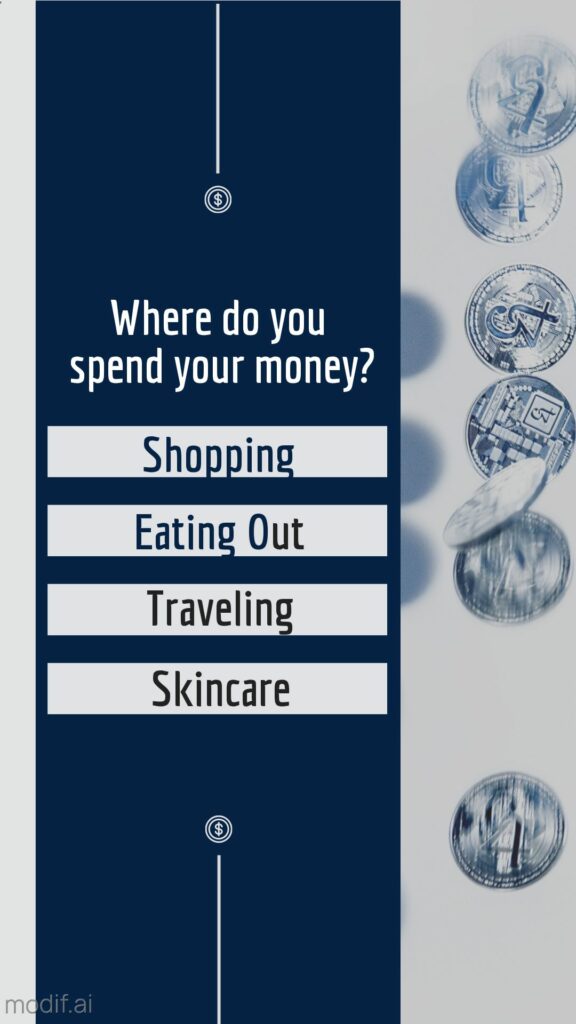 You can use this template as it is, or you can choose to layer an interactive Instagram quiz on top of it when you publish it.
---
5. Instagram Story This or That Template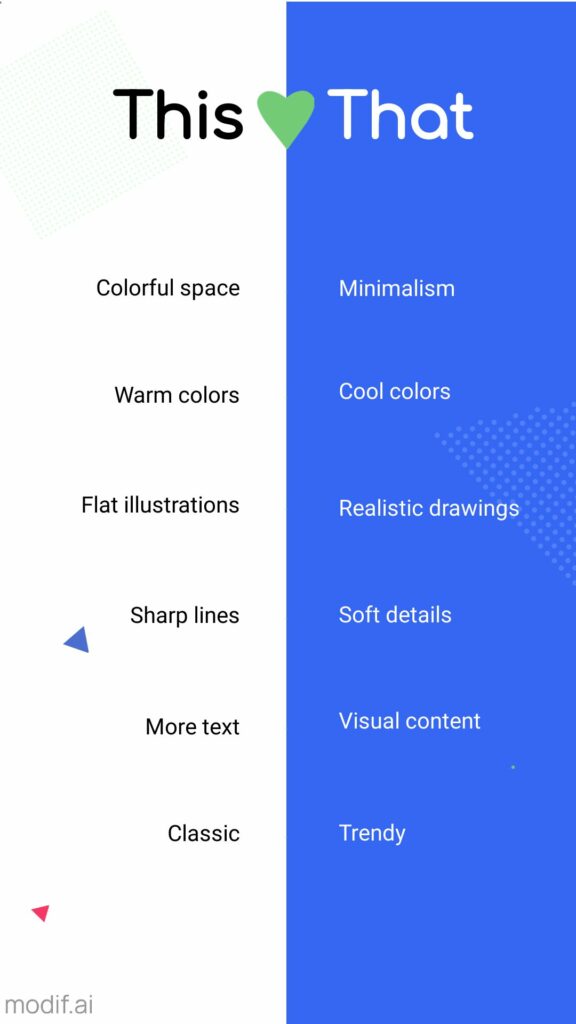 This simple and minimal template is a hassle-free way to boost your engagement.
---
All our Instagram story ideas are fully customizable to your needs – the same goes for all of our other design templates.
Related articles:
Visualize your design Use a product mockup to showcase your design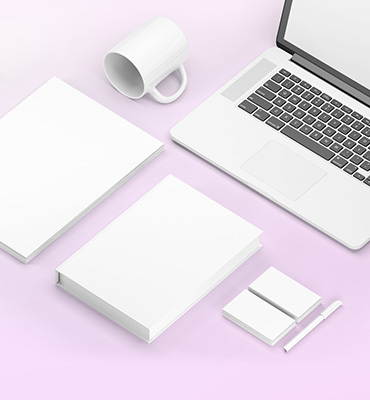 Create your design Use our templates to create delightful designs for any medium