New iPhone App Mockups: 8 Vibrant Digital Marketing Banners
•
March 6th 2023
•
3 minute read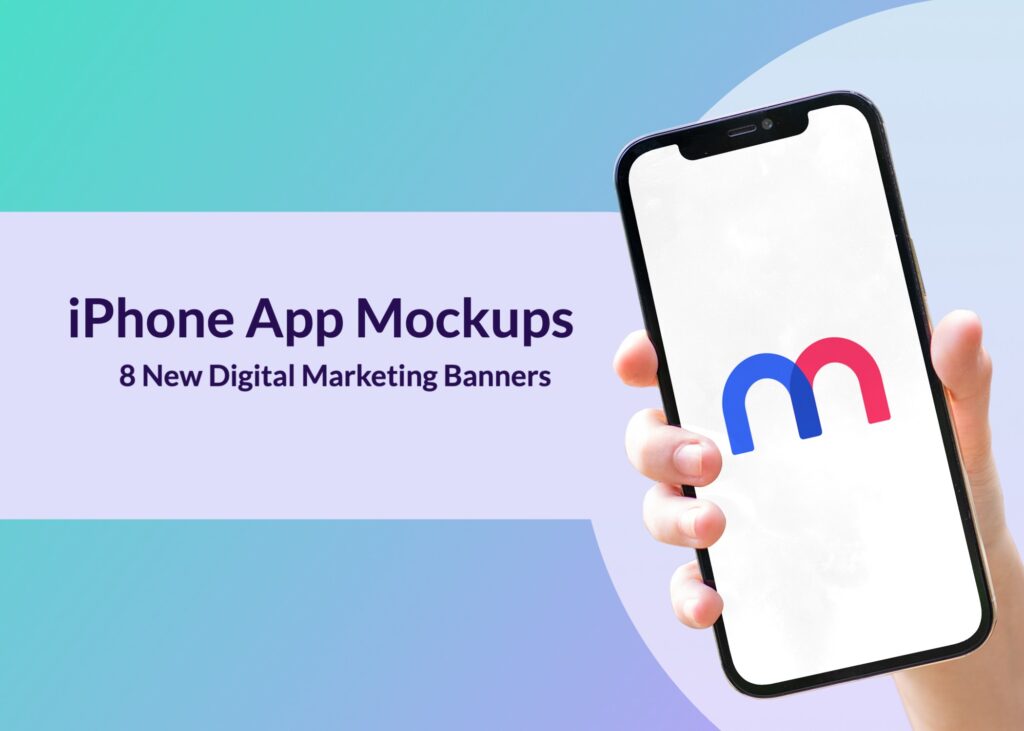 In this blog post, you can find eight of our newest iPhone app mockups that allow you to add your app screenshots, logos, or other designs within the iPhone screen. These marketing banners are highly versatile and can be used in various marketing materials, making them a powerful tool for promoting your app.
What can you use iPhone app mockups for?
As smartphones dominate the market, the demand for mobile apps has skyrocketed. As a result, some apps have become essential to our lives, providing us with everything from entertainment to productivity tools. With this surge, developers and marketers always search for innovative ways to promote their apps and reach a wider audience.
One effective way to promote your app is through marketing banners. You can use them offline and online – in social media campaigns, email newsletters, websites, and app store listings. In addition, marketing banners can be beneficial for capturing the attention of potential users and driving engagement.
App Promotion Marketing Mockup Banner
Get your app noticed with our eye-catching app promotion banner mockup. Customizable design, perfect for social media, email campaigns, and more. 
---
iPhone Mobile App Dual Marketing Banner
Our app promotion banner mockup is perfect for making your app stand out. With an eye-catching design that can be fully customized, it will highlight any app.
---
iPhone App Mockups Banner
Don't let your app go unnoticed – use our app promotion banner mockup to create a striking visual that captures your audience's attention.
---
Mobile App Advertising Red Banner Maker
Looking to promote your app with style? With its attention-grabbing design and customizable features, this mockup is the perfect way to showcase your app.
---
iPhone App Banner Design with Custom Text
Make your app the star of the show with our app promotion banner mockup. Add your own images and text by clicking on the template.
---
Mobile App Minimalist Marketing Banner Design
Use this simple purple banner mockup to showcase your mobile app uniquely. Simply upload your image and add your text information before downloading.
---
iPhone Mobile App Showcase Banner Template
Generate a stunning marketing visual with this fully customizable banner template. Add your file and edit the text to create the perfect banner.
---
Editable Template to Promote iPhone App with 3 Screens
Stand out from the crowd with this fun app promotion mockup. Fully customizable and designed to catch the eye, this banner is the perfect way to promote your app.
Visualize your design Use a product mockup to showcase your design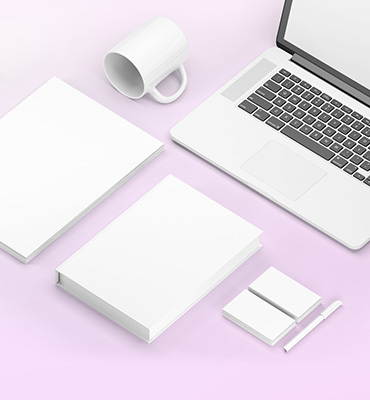 Create your design Use our templates to create delightful designs for any medium