15 Pin Templates to Boost Your Pinterest Engagement
•
January 26th 2021
•
4 minute read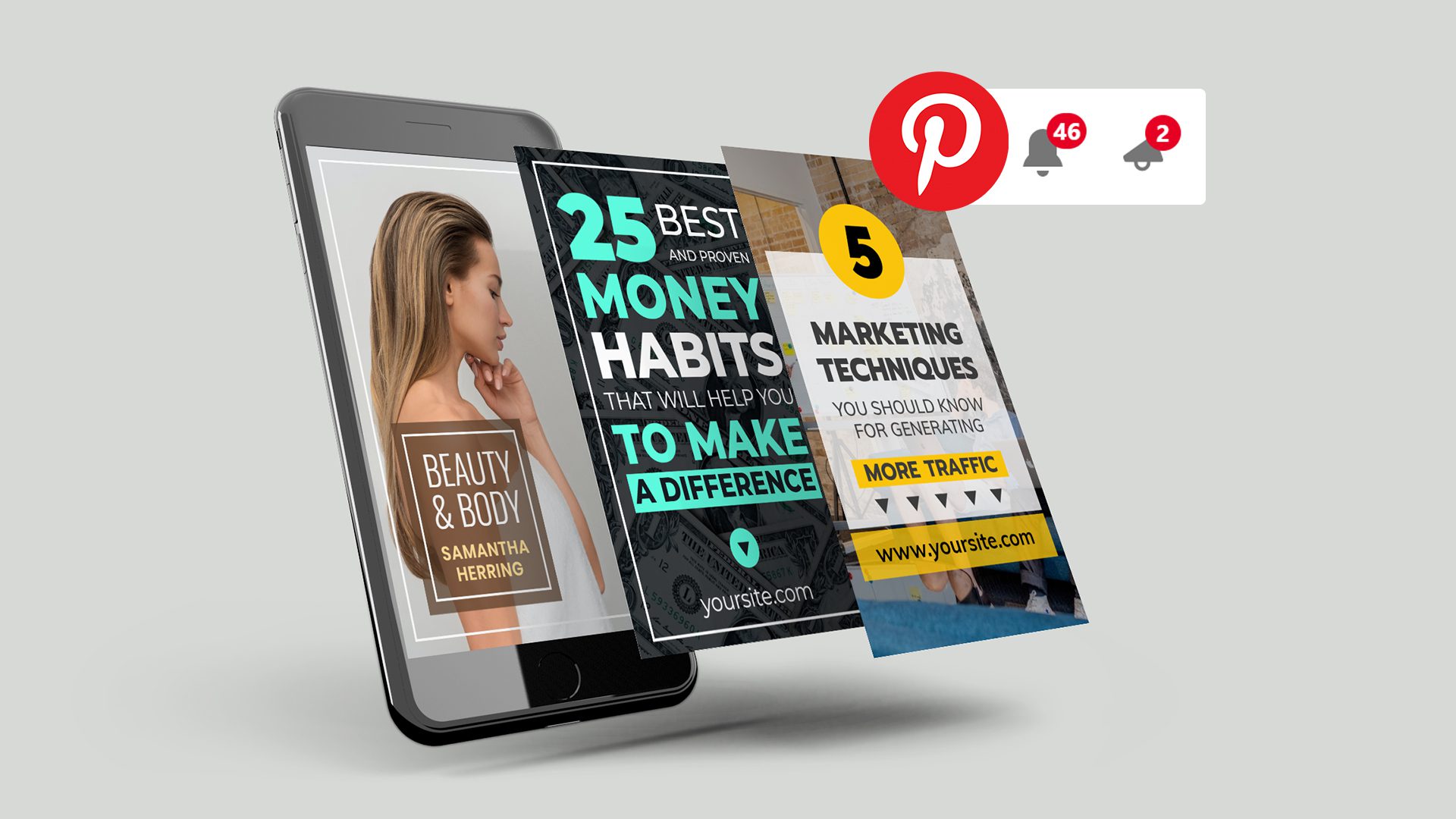 Pinterest is an amazing platform for getting your creative ideas out there.
However it can be quite difficult to stand out with your content, as the website is already filled great ideas and talented people.
Whether you're trying to promote your blog post and website or simply trying to reach more followers, these customizable Pin templates might provide you with an easier jump-start.
Designed for Pinterest from the ground up, these catchy Pin Banners design will make you stand out more easily and reach more people with an engaging visual.
Simply choose a design you like, add your own text or background image and let the Pinning begin!
Design Quote Pinterest Pin Template
Use this quote themed Pinterest Pin maker for making a creative social media post about design or writing.
---
Infographic Social Media Post Maker
Use this minimal design template for making a data and infographic related post on social media.
---
Social Media Pinterest Pin Template
How to get attention on social media? If you know the answer, then share your wisdom and promote your content with this Pinterest Post template.
---
Business and Accounting Pinterest Pin
Use this illustrated design template featuring a businesswoman holding a sign to promote your finance or accounting related service.
---
Beauty and Body Pinterest Pin Template
A beautiful and minimal Pinterest Pin template for a beauty, makeup or cosmetics related social media post or illustrative image.
---
Summer Fashion Pinterest Pin Template
A trendy fashion themed Pinterest Pin for advertising your new apparel collection or a fashion trend.
---
Money and Finance Pinterest Pin Maker
A creative typography themed Pinterest Pin template with a money and finance theme.
---
Book Suggestion Pinterest Pin Maker
A catchy Pinterest Pin template for promoting a book or a website related to reading and writing a book.
---
Animated Real Estate vs Gold Design
Use this animated design template with a golden city background for promoting your blog post or website related with real estate or gold investment.
---
5 Tips Pinterest Pin Maker
How to make a meeting more effective or how to do interior design? Whatever the topic of your blog post is – this beautiful template is perfect for promoting it.
---
Real Estate Pinterest Pin Template
A real estate and photography themed Pinterest Pin template for promoting your website or blog article
---
Food Blog Pinterest Pin Template
A cooking and food related Pinterest Pin maker. Use it to promote your website or service.
---
Creative Writing Pinterest Pin Template
A illustrated Pinterest Pin template for advertising your creative writing or business service. A businesswoman working on a laptop and taking notes.
---
Wanted Graphic Designer Pinterest Pin
A creative design template for making a hiring themed ad for a graphic designer job opening.
---
Instagram Marketing Pinterest Pin Template
A very creative 3D design for advertising your content related to Instagram marketing for business accounts.
---
Conclusion
How to stay on top of the game on Pinterest (and other social media channels)?
It's all about great content and beautiful visuals which will catch the attention inside the Pinterest feed.
So before you jump into creating your Pin, make sure your content is also share-worthy so a potential visitor will enjoy reading your post.
Hopefully these editable Pin template will give you a great head-start or simply provide you with motivation and ideas.
Want to preview how your Pin would look like on Pinterest without actually posting it? We have a Pinterest mockup for that too!
Visualize your design Use a product mockup to showcase your design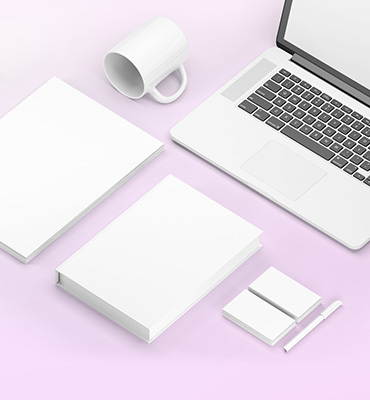 Create your design Use our templates to create delightful designs for any medium