Shopify Image Sizes – How To Make Them Picture Perfect
•
April 9th 2020
•
7 minute read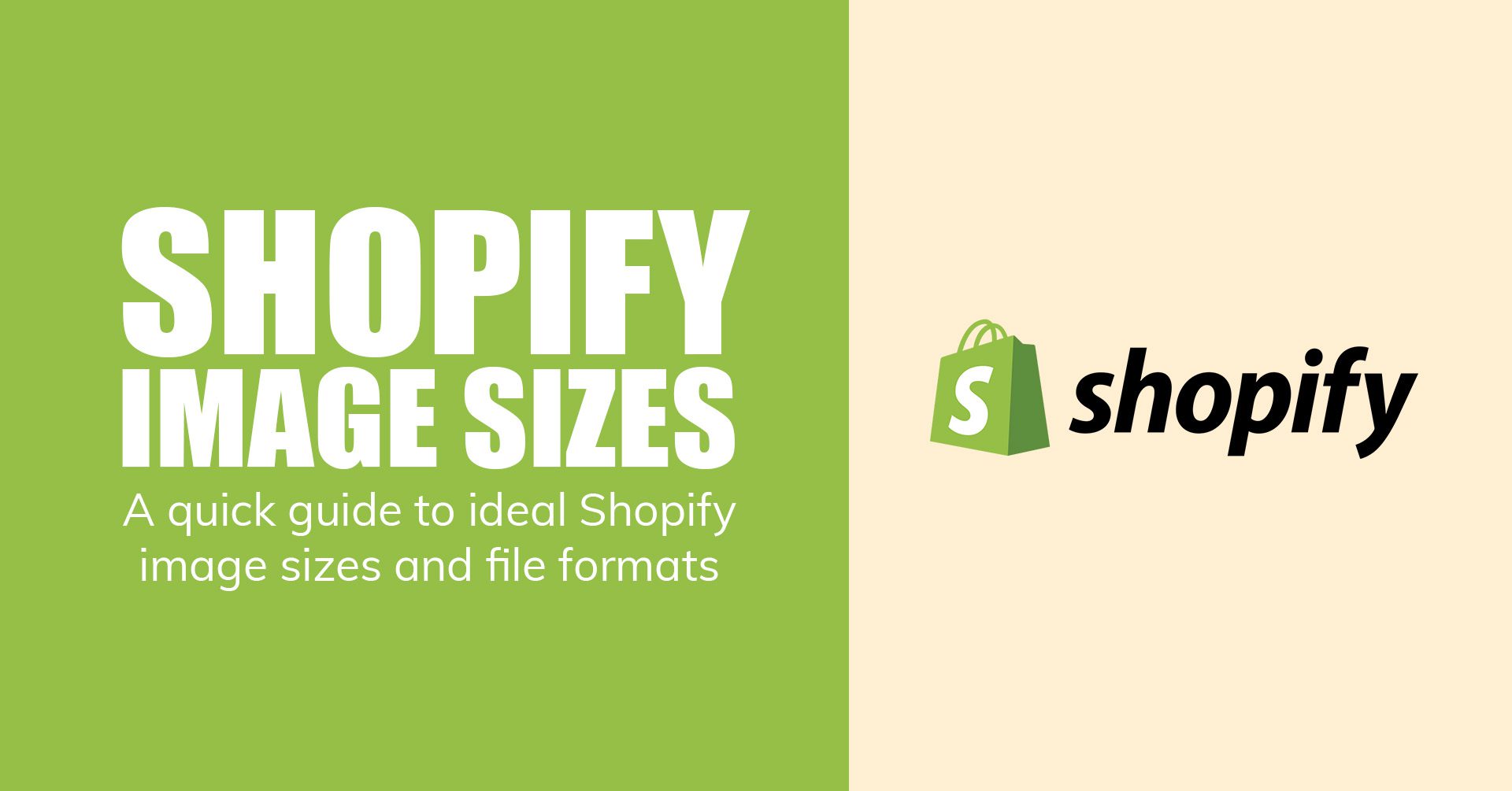 If you run an online store, then images are the window to your products.
If they are not clear and exciting, then potential customers will walk on. It's the same with Shopify images. If they don't look great, viewers will bounce off the page.
Post summary:
Ideal Shopify image sizes
Shopify image file formats
Shopify image uses
Quick tips on image file optimization
Online shops and e-commerce stores must ensure that they use the right image sizes to attract visitors to their brands; keeping them on their website to buy their products. 
Images are an essential part of any Shopify web design and can make or break a shop's chances of conversion. Using the right image quality is one way of making visuals appealing enough to keep shoppers on your website. What online buyers don't see is the file sizes and dimensions that make that image stand out.
Bigger, heavier images look beautiful but take more time to load. You don't want shoppers leaving your site because they become frustrated waiting for a page's image to load.
Yet, you want the images to look the same and be consistent throughout your brand. You need to be adept at learning about file sizes, image dimensions, and image quality.
So, let us begin on making your Shopify image sizes picture perfect.
What is the perfect Shopify image size?
First, check which image sizes your Shopify theme recommends. Each theme contains its image size recommendation guidelines.
Shopify has a maximum limit for image sizes of 4472 by 4472 pixels (20 megapixels), with a maximum file size of up to 20 MB. Shopify's theme store has more than 70 themes.
However, for the majority of the square product photos, Shopify does recommend using 2048 by 2048 pixels. These are high-resolution pictures that provide a professional and well-rounded look with high zoom capabilities.
This size resolution will slow down page loading times so don't think your images need to be this big, just be consistent and find a balance between size and quality.
Search engines, particularly Google, have always strived to push websites to have faster page loading times.
For Google, faster page loading times correspond with better user experience and are more likely to rank in search engine results if the web page has a better user experience.
Shopify image formats
There are various Shopify image formats. Below they are listed by how frequently they are used in Shopify product photography.
JPEG
Shopify recommends JPEG because it delivers smaller images with good picture quality that looks nice for your products.
PNG
PNG has high image quality but then so does the file size. PNGs do have transparent backgrounds which can be an advantage should you wish to add some scenery. PNGs can be made lossless, so you can compress them easier.
GIF
Plus, GIFs are universally recognized by most web browsers and smaller in size, being particularly favored for animations.
TIFF
TIFFs can be compressed too, despite their high-resolution pictures but their file sizes are big because they preserve the image quality. They are a favorite for photographers.
BMP
Muck like TIFFs, BMPs, or Bitmap files have big image sizes but are great for image quality, and are used on the Windows operating system.
According to Shopify, JPG is undoubtedly the most convenient when combining smaller sizes with suitable quality. PNG gives you a higher-quality lossless compression, but by doing so, it will make your file sizes larger.
GIF is great for lighter files while BMP and TIFF provide excellent quality but are the heaviest.
Shopify Image Uses
Now you know which image formats to use, you need to consider where on your Shopify store you will display them. Images in Shopify are divided into three core components:
Slideshow image sizes
Collection image sizes
Product image sizes
Slideshow images
Slideshow images are like your billboard banners on your online shop, they will be the most impactful and noticeable when a customer visits your store.
A first impression is critical should you wish to keep the customer on-site, and this is where you can use larger, heavier file sizes to capture that image quality.
If a visitor is viewing on a high definition screen, this image will pack a punch. Adding an image dispersion effect will make it stand out more.
Making your Slideshow stand out is one way to capture the viewer's eye so they scroll down and view your product collections.
Shopify recommends checking your theme before sizing your images.
Collection images
Collection images represent a collection of your products, so as they will be situated within a product range, it is vital that the image quality and sizes are consistent.
As they are viewed next to each other, ensure their height-to-width ratios always remain the same, otherwise next to each other, they will look odd and out of place.
Product images
Unlike slideshow Shopify images, where a glossy and impactful image is needed, for Shopify products, simplicity and cleanliness are what counts.
To generate quality images that place the product at the forefront of the customer's mind, use an image cropper to crop any unwanted backgrounds.
Generally, your image sizes should be square for Shopify with a minimum 800 by 800 pixels as this allows for zooming in, anything under the zoom function will not work.
As mentioned above, Shopify recommends 2048 by 2048 pixels, and if as a square image, it allows better zooming and looks great on mobile. As most of us now browse on mobile, with 53% of use buying from a smartphone device, this should take a priority.
As mentioned above regarding page speeds, Google also uses mobile indexing as its preferred web page so if your site loads fast on desktop but not mobile, you will have issues.
Optimizing Shopify image files
Shopify image sizes will load differently depending on a viewer's browser settings and your own web pages' loading speeds.
Everyone has different internet connections, all with varying speeds.
To increase the page speed on image-heavy websites, there are a plethora of free online tools you can take advantage of.
However, how do you reduce image sizes once you find out you have a slow loading Shopify store?
What you need to do is to compress your images, so they don't take up too much space.
File compression is best suited for JPEGs. PNGs can be compressed too, but you will need to convert the mages before you can start compressing.
As Shopify recommends JPEG, this should not be an issue for more Shopify store owners.
There are numerous online image compressors like TinyJPG that can compress your images. Once done, your entire store will be faster and smoother to browse; while increasing online sales.
Google's own Page Speed tool is free to use and provides tips on how to make the website run faster.
Final thoughts on Shopify image sizes
Shopify is an excellent platform to showcase your online store, its themes can make even the most unattractive products appealing.
Ensuring that your online store has the best opportunity to sell your products, ensure that your images are consistent across the various Shopify image formats.
Pick a file format and stick with it, ensuring that when used, it can be zoomed in and looks great on mobile.
Quick loading, easy to view, and with high-quality images that match your theme will ensure that your pictures sell your online store for you.
Visualize your design Use a product mockup to showcase your design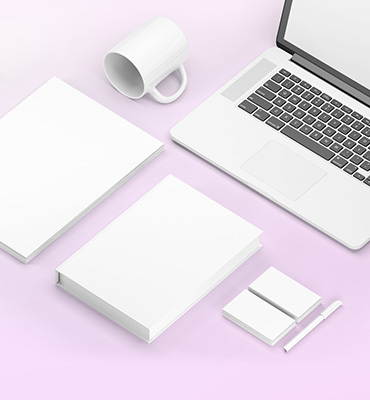 Create your design Use our templates to create delightful designs for any medium