10 Awesome Christmas Mockup Templates For Last Minute Marketing
•
December 7th 2022
•
2 minute read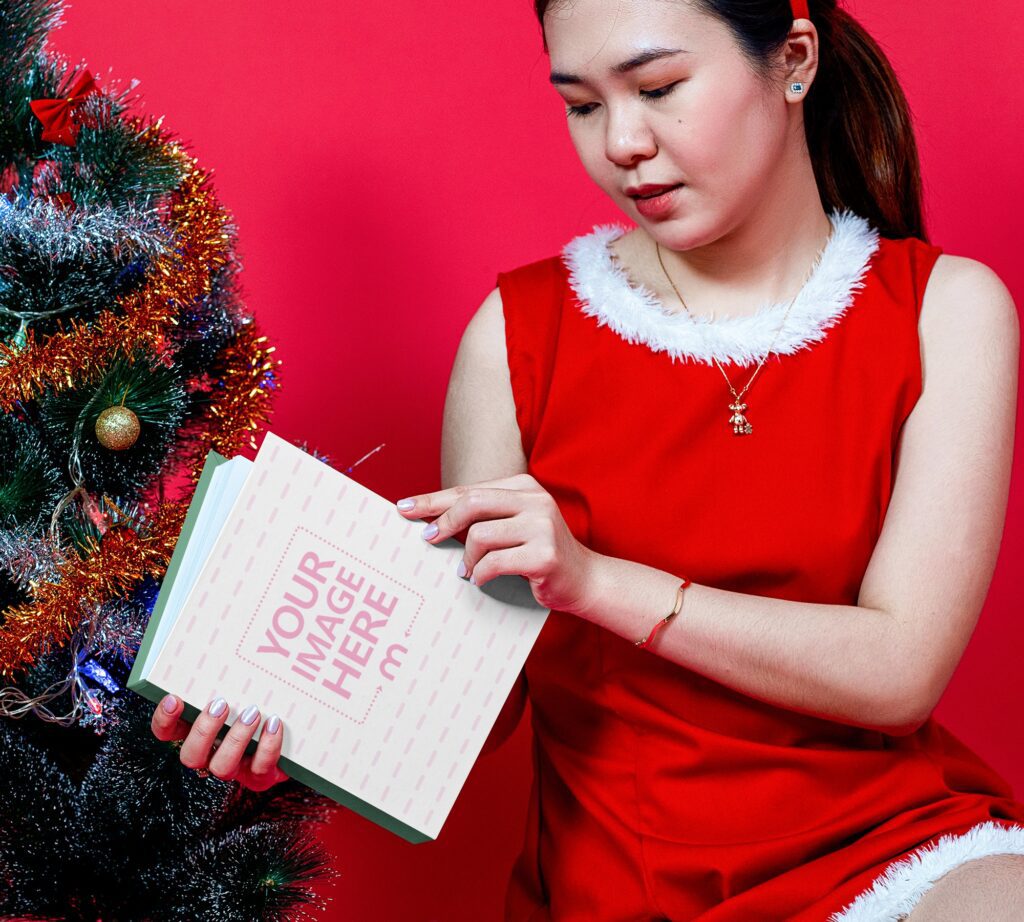 A Christmas mockup can be just what you need for a quick marketing post around the holidays when your time is limited.
This article will present a selection of 10 mockups, but you can find our 5000+ mockups here:
Christmas T-Shirt Mockup of a Woman With a Santa Hood
What better way to promote your Christmas apparel than with this thematic mockup? Add your image to preview it instantly on the placeholder.
---
Christmas T-Shirt Template Featuring a Woman Decorating a Tree
Add your t-shirt design to preview it in a Christmas setting. It only takes seconds!
---
Smartphone Screen Mockup With a Surprised Woman
This holiday-themed mockup template features an iPhone and a surprised woman. It's up to you what is so shocking!
---
Tablet Mockup With a Woman Presenting It
Use this mockup to show any image or screenshot in a festive setting. Add your file by dragging and dropping it onto the mockup or clicking on the tablet.
---
Christmas Tablet Mockup Covering a Woman's Face
Create a festive marketing image with this mockup template of a tablet. Add any image to the screen for fast previews.
---
Mockup of a Mug Being Held With Red Background
This mug mockup is perfect for Christmas, Valentine's Day, and more. Add your design quickly by clicking on the product or dragging it onto the picture.
---
Gift Box Mockup Held by a Woman on Red Background
You too can be a Santa's helper with this gift box mockup template. Add your design to the side of the box by dropping the file into the editor.
---
Mockup of a Small Box Held by a Woman
Generate a nice Christmas marketing image with this mockup template of a gift box. Add a picture by dropping it onto the editor.
---
Festive Hardcover Book Mockup With a Woman
This is a holiday-themed mockup. Add your file to preview it on the hardcover book instantly.
---
Christmas Mockup of a Laptop Held by a Festive Woman
Do you need a quick and fun Christmas marketing image? Use this laptop mockup template to generate one in seconds.
Are you looking for more? Check out the full collection:
Visualize your design Use a product mockup to showcase your design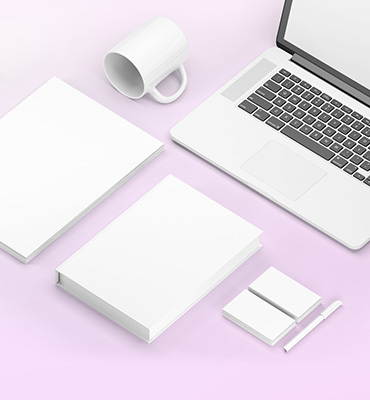 Create your design Use our templates to create delightful designs for any medium