Facebook Image and Video Size Guide for 2021
•
November 29th 2020
•
3 minute read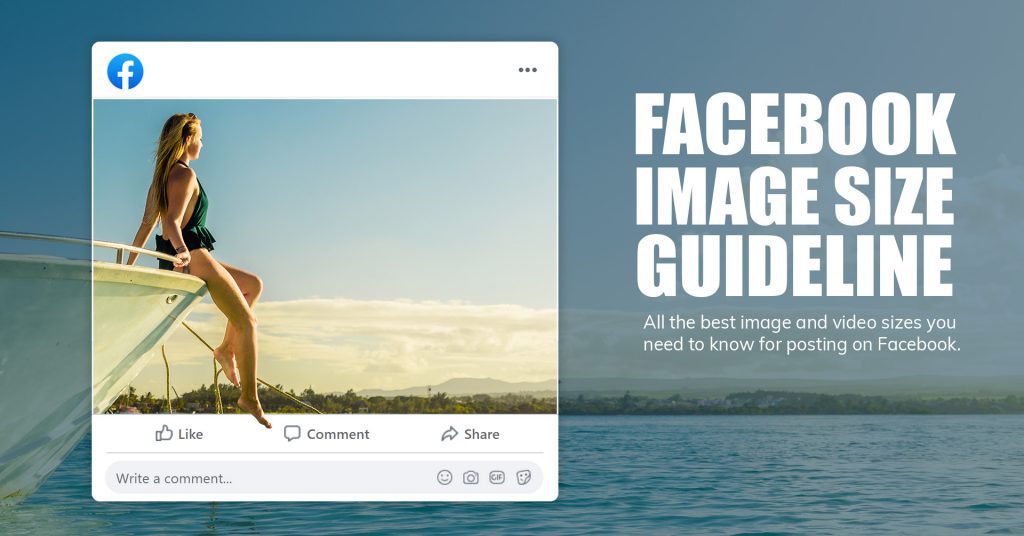 There's one secret to social media success: visual content.
Social media platforms like Facebook and Instagram are primarily driven by visual content and businesses are quickly catching on.
In fact, a recent study found that 36% of marketers plan to spend a third (or more) of their budget on visual content.
Facebook remains the world's most popular network and in 2021, it's more important than ever to master the visual content you share. Here are our tips and tricks on finding the perfect Facebook image size.
Content is king… visual content, that is
The average user scrolls through thousands of posts daily, which is why visual content needs to stand out in order to catch your target audience's attention.
The first step to creating the perfect Facebook post is finding out the right size. Facebook has different requirements for each type of image, which can make things… overwhelming, to say the least.
Fortunately, we've got a detailed list of the perfect image sizes for the different types of Facebook posts.
| | | |
| --- | --- | --- |
| Post Type | Image size | Aspect Ratio |
| Profile Picture | 168 x 168px (minimum) 2048 x 2048px (ideal) | 1:1 (square) |
| Cover Photo | 851 x 315px | 2.7:1 |
| Image Post | 1200 x 628px | |
| Event Image | 500 x 262px | 1.91:1 |
| Facebook Video | 1280 x 720px | 16:9 to 9:16 (portrait) |
| Facebook Ad | 1200 x 628px | 1.91:1 |
| Story | 1080 x 1920px | |
| Group Cover | 820 x 461px | 1.78:1 |
Sounds tricky, doesn't it? The good news is that there are plenty of tools you can use to resize and format your photo so it fits Facebook's image size requirements.
In short, aim for square images for your profile page, but do make sure to follow the recommended image sizes for cover photos, ads, and image posts.
Tips for the perfect profile page
It's recommended to keep the Facebook profile image size to at least 168 x 168 pixels. Ideally, aim for the highest resolution – 2048 x 2048 pixels. This ensures the quality of your image won't get compromised. Keep in mind that Facebook now crops profile pictures into circles, so make sure the focal point or any branding info is not getting cut off.
A pro tip: people like seeing faces and connect with eyes the most, so make sure your eyes (and a mouth, bonus points if there's a smile) are visible in the cropped circle.
Tips for Facebook videos
Facebook videos are on the rise. The minimum size you should be aiming for is 128 pixels width (but the higher resolution, the better).
Based on the type of content, you can choose between 16:9 (horizontal) and 9:16 (full portrait) orientation.
Keep in mind that Facebook is increasingly browsed on mobile when choosing the ideal aspect ratio.
Also, your audience typically has a small attention span when it comes to social media, so keep your Facebook short and sweet – the recommended length is 15 seconds.
However for longer videos Facebook itself also recommends:
Subtitles (auto-generated by Facebook after uploading video);
At least 3 minutes long;
A good video description and tags.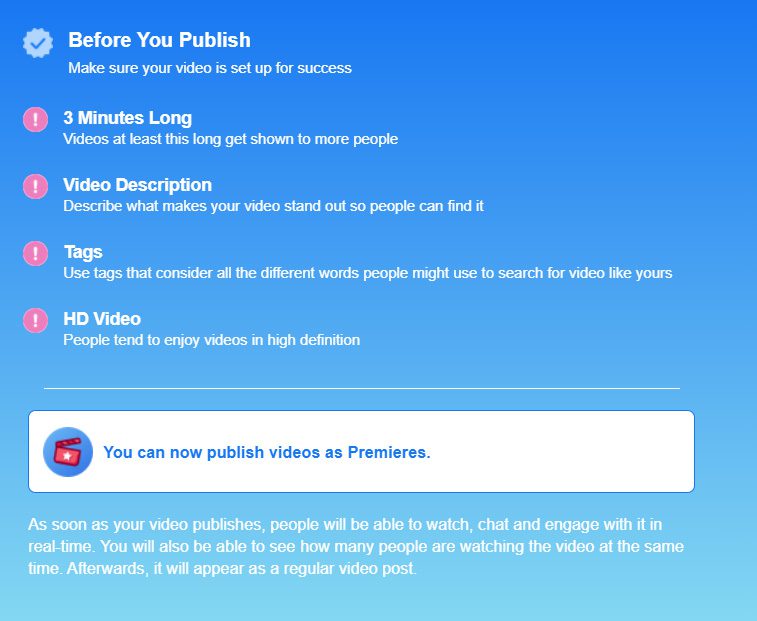 Equipped with these tips and tricks for the perfect Facebook image size, you're ready to dominate social media!
Preview before you post!
There's also a much easier way to preview how your post, ad or image would look like on Facebook!
Use these handy social media mockups to visualize your content and make a realistic preview of your post in just a few seconds.
Drag and drop your image onto the mockups and see how well your image fits into a Facebook post without breaking a sweat! Try it with this Facebook Ad Mockup!
All Sizes in One Infographic

Visualize your design Use a product mockup to showcase your design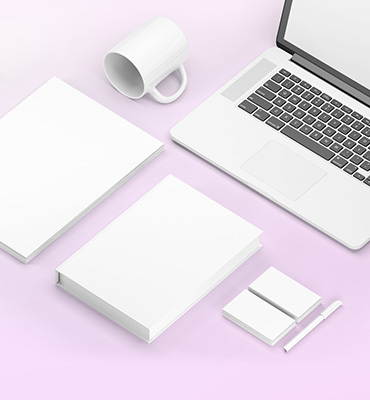 Create your design Use our templates to create delightful designs for any medium