Best LinkedIn Image and Video Size in 2023
•
February 22nd 2023
•
3 minute read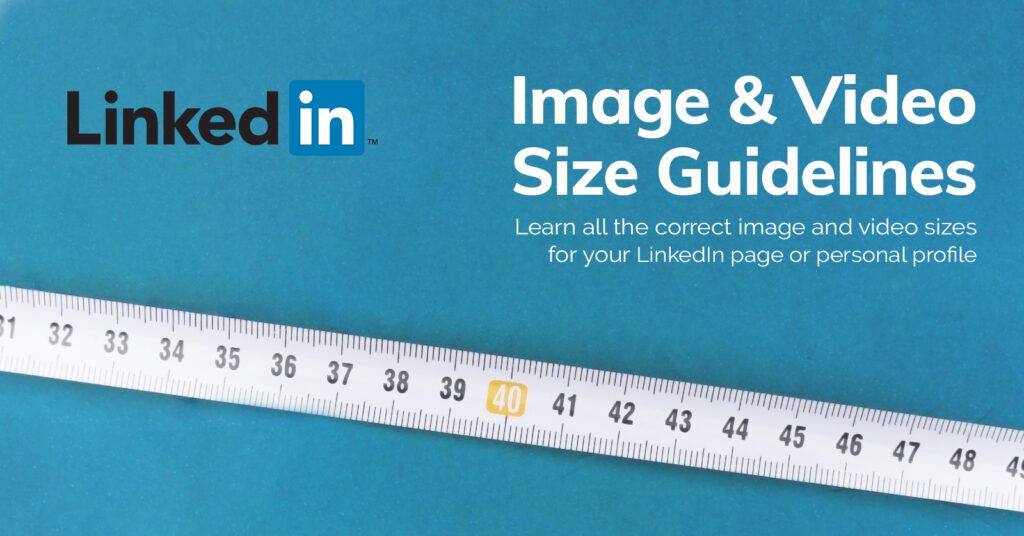 As we know, humans are visual creatures and in 2023, nailing the right size for a LinkedIn post image or profile is of the essence.
A recent survey discovered that in their marketing efforts, 63.2% of businesses heavily rely on images and videos. This once again highlights the importance of knowing your social media inside and out.
It's a common misconception that LinkedIn is a bland professional network where the information you share trumps the visual feel of the content.
What's the right size for a LinkedIn image?
As with any other type of social media, the right LinkedIn image size depends on the type of image.
As a rule of thumb, LinkedIn, like Twitter, recommends an aspect ratio of 1.91:1. There are some subtle differences between the ideal image size for personal and company pages, so we've compiled a neat table to help you.
Type of content
Recommended size
Aspect ratio
Maximum file size
Personal profile image
400 x 400 px (min)
1:1
8MB
Personal profile cover image
1584 x 396 px
4:1
8MB
LinkedIn post image
1200 x 628 px (landscape)
1200 x 1200 px (square)
1.91:1 or 1:1
8MB
Company page image (logo)
400 x 400 px (min)
1:1
8MB
Company page cover image
1128 x 191 px
5.9:1
8MB
LinkedIn video
256 x 144 px (min)
4096 x 2304 px (max)
1:1, 16:9 or 9:16
5GB
The perfect LinkedIn profile picture
How do you get more clicks on your LinkedIn profile? LinkedIn themselves state that headshots as profile pictures increase profile views 21 times and connection requests 9 times.
Here are some LinkedIn photo tips: as with Facebook, the ideal profile picture shows your face – the eyes and, if possible, a smile. In addition, make sure you look approachable: professional doesn't have to mean stern.
And don't forget to add a background image for your personal profile.
LinkedIn official recommendations for a background:
A photo that captures your personality;
Memorable moments of your team;
A photo that highlights a milestone in your career.
Remember that the cover photo on mobile is cropped differently from the cover photo on desktop. Check your profile on both kinds of displays before publishing the image.
LinkedIn Videos
LinkedIn videos are a great way to connect with your followers and boost your profile—be it corporate or personal.
The recommended size for LinkedIn videos is no less than 256 x 144 pixels, but for maximum resolution, you can use a larger size (the maximum is 4096 x 2304 pixels).
In terms of length, keep your LinkedIn videos to 15 minutes or shorter.
However, if you're running a video ad, experts recommend making it even punchier as your audience's attention begins to wane after as little as 10 seconds.
Save time with LinkedIn templates!
Getting your LinkedIn image or video size right can be a tricky task – unless you use a template!
There are tens of beautiful and useful templates which will help you get a head start with LinkedIn marketing, building a compelling business page, or creating a personal profile.
Try them all for free:
Visualize your design Use a product mockup to showcase your design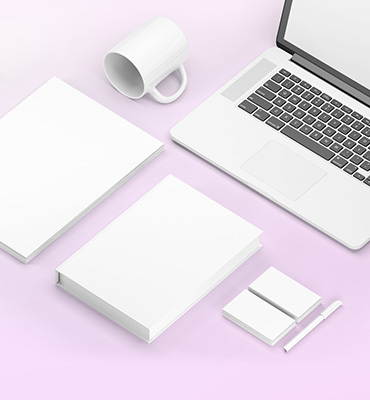 Create your design Use our templates to create delightful designs for any medium